The Government needs to come up with a more elegant way of letting young people use KiwiSaver contributions for buying a first home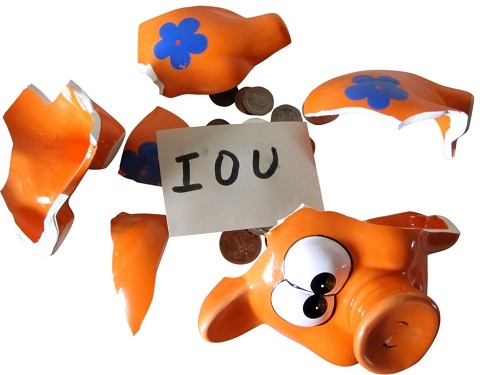 By David Hargreaves
It's genuinely difficult to work out whether one should be encouraged, or mortified, by the big numbers of young people now emptying their KiwiSaver piggy banks to buy first homes.
In its 2016 KiwiSaver report the Financial Markets Authority (FMA) notes "huge" growth in the withdrawal of KiwiSaver funds by members striving to buy a house.
"Nearly $500 million was withdrawn for this purpose in 2016, up from $214 million in 2015. The number of KiwiSavers making use of this facility more than doubled year-on-year, from 14,584 to 31,368. The average withdrawal increased from $14,658 to $17,896," the FMA says.
The FMA backs that up with this nifty graph, which very graphically indeed demonstrates the trend.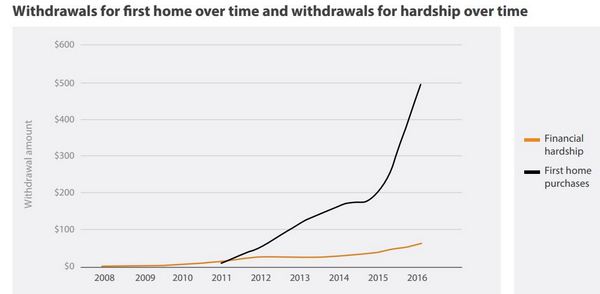 You can look at this trend in two opposing ways:
The young are using an acquired nest egg to put into a bricks and mortar investment that will over time build for them the basis of a retirement fund.
The young are stripping out funds set aside for their retirement and betting them all on one horse - the housing market.
Personally, I tend toward the second view. But equally it has to be willingly conceded that anybody who has pulled money out of savings and into, certainly the Auckland housing market, in the past few years is now well ahead of the game.
For that latter reason it's impossible to tell young people they shouldn't be doing this, because housing, particularly in Auckland, has been a one-way bet.
However, and this is always the difficult point to get across, housing doesn't always have to be a one way bet. Just because we haven't seen a crash in house prices doesn't mean there's some golden rule that means it couldn't happen. Houses are an asset. Asset values can tumble. That's why the sensible long-term investment strategy is one of diversification; so if one type of assets declines in value this is compensated by investments you hold in other asset classes.
Depending on houses
The main problem with encouraging the young to strip out their KiwiSaver accounts is that in effect this is further enshrining New Zealand's (over) dependence on the health of the housing market. All the (nest)eggs are going in one basket.
The other point is; how many of these young people will go on KiwiSaver contribution holidays once they've bought a house in order to service the mortgage - and never come back to contributing - a virtuous savings habit foregone.
The great potential thing about KiwiSaver - and it is starting to happen - is that it encourages both diversity of investment and rising levels of financial literacy in this country. On that last point, I'm afraid the travails of the finance company sector in the 2007-2010 period exposed an alarming paucity of financial literacy.
The way the Government is encouraging the young to raid their KiwiSaver accounts for a house has come as a counter point to efforts to rein in the housing market. The Reserve Bank's LVR measures, first introduced in 2013, have had the effect of making it harder for young people, with small deposits, to get a first home.
Hence the Government, which has done virtually nothing to dampen demand-side housing pressures, has tried to ease the pressure on itself with this half-pie 'solution' to the problem of would-be first home buyers getting locked out of the housing market and being, let's face it, a really bad look for the Government.
A better way?
I would prefer to see the young NOT raiding their KiwiSaver accounts. But as already stated further up in this article, it's difficult to make the argument against buying houses when that so clearly would have been the right thing to do in recent years.
Is there then a best-of-both-worlds solution?
I've long since thought in general we don't get anything like the best out of our tax system in terms of using it to encourage virtuous behaviour. It's too often used as a blunt instrument. But apply some subtlety and it can be used to incentivise.
What about a system whereby would-be first home buyers can withdraw funds from their KiwiSaver accounts to use as deposits on houses, but this withdrawal is regarded as a 'loan' from their account.
The loan is then repaid from their future income via some fairly aggressive tax rebates/discounts. Once the 'loan' is repaid, everything continues as before. This would both enable the first home buyer to 'catch-up' on where they were with their KiwiSaver savings and it would ensure they are kept in the habit and 'culture' of contributing to KiwiSaver.
There would be disagreement
The obvious argument against this is that it is one group of taxpayers sponsoring another.
What I would say is that the tax forgone now with such a scheme would be more than made up at the end by the increased retirement savings (and therefore decreased potential state dependence) of the people using the scheme.
It would be a genuine investment in the future.
Look, I'm the first to concede there might be problems with such a proposal. But alternatives to the current situation need looking at, I think, urgently. The scheme we have at the moment is a rush-job, thrown-together, idea that both has deficiencies and carries risks.
There would be a way of using the collateral of the KiwiSaver account to get Kiwis on the property ladder - without spending all the silver today. And the Government needs to have a look at this before too many young New Zealanders are committed to having all their eggs in one basket.
*This article was first published in our email for paying subscribers. See here for more details and how to subscribe.