Bill English's year-opening salvo suggests the Government's looking to keep its powder dry on the long run to the election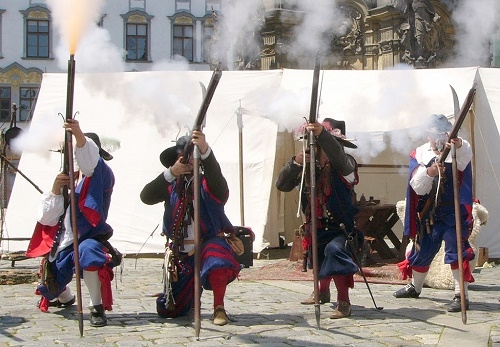 By David Hargreaves
I guess a lot of people will appreciate the sentiment of more Police - and 'feel-good' things such a target for those Police to attend almost all reported burglaries.
People like to feel safer in their homes.
But I reckon a lot of people might also have expected Prime Minister Bill English, in his year-opener, to say something about providing MORE of those homes, specially since he's hinted previously that the Government has plans.
What a tease.
I conclude that having followed the John Key template for an extremely long and exhausting run-in to the election - all but eight months to the announced September 23 date - English is pacing himself and his party. This is a marathon not a sprint.
And let's face it, beefing up Police is never an unpopular thing for a Government to do. The only people who are likely to disapprove are criminals.
Unless I've got it very wrong though, I doubt this election's going to be won on law and order.
You can always be surprised by the things that do come to dominate a campaign. It seemed to me, watching the interminable 2014 NZ campaign from the blissful distance of Australia, that the politicians talked about everything that didn't matter and nothing that did. So maybe we'll get more of that.
Hot buttons
I really hope not. Coming into this year it has appeared that the public 'hot buttons' for the election include the economy generally, immigration and housing. The last two are not entirely unrelated.
Given that the run in to the election is so long, I wonder if we aren't already seeing a certain amount of foxing.
Maybe, having decided that immigration and housing are going to be big, our politicians of varying stripes are going to engage in a game of 'show me yours and I'll show you mine'.
There's two ways of looking at such behaviour. One way of seeing it is that there's logic in seeing what your opponents plan before you unveil your plan. The other way of looking at it is that maybe the politicians don't actually really know what to do.
Either way, this could lead to a stand-off, which would be a pity. If immigration and housing are the big issues, let's discuss them, get it all out in the open and hear some logical suggestions for policies that will take the country in the right direction with both issues.
The waiting game
The worry is that the major parties will sit back waiting for the other to lay out what each plan and then come out with some half-baked 'spoiler' solution that will get them over the line in the election, but it will be ill-thought-out and won't work in practice.
On housing and Auckland housing in particular, it is worth regularly keeping ourselves abreast of where we stand.
The Government huffed and puffed about building more houses in Auckland.
Certainly the rate of newbuilds has risen sharply from the post-Global Financial Crisis levels, with a trough of little more than 3000 houses being consented in 2009.
The Statistics New Zealand building consents figures for calendar year 2016 aren't out till next week, but for the 12 months to November 2016, Auckland did cross the 10,000 consents bridge for the first time since 2005. 
Looks good till you put it against the population growth.
Migrant explosion
Let's forget natural population growth and just look at immigration.
The calendar year 2016 figures are out. These say the net gain of migrants nationwide was in excess of 70,000.
Of those who gave an intended place of residence in New Zealand, about 60% said Auckland.
This suggests a net migration gain in Auckland of about 42,000.
The statistics tell us about three people live in every house in Auckland.
This tells you that simply to accommodate the extra 42,000 migrants Auckland needed 14,000 new homes last year. Not 10,000.
National's stance
Bill English's rather astonishing move to scrap the specific role of housing minister late last year seems at first flush like an attempt to play down a problem that National's not been able to fix.
It does also suggest though that English is being coy and waiting to see what others come up with.
There's no doubt the Government is in something of a quandary. It's efforts to ramp up housing have fallen short, while its immigration policies are making the housing problem worse.
However, the ramping up of immigration has allowed this Government to pump up the economy, while also helping to keep the lid on wage pressures with cheap imported labour.
I don't think you can truly start to alleviate the housing pressures in Auckland without doing something about inbound migration numbers. But of course the high immigration numbers - and the extraordinarily high number, over 40,000, of work visas issued last year - also point to big structural problems here of not training the young to fit career vacancies. And often we are not talking about highly skilled jobs.
We need a plan
Any party that could come up with a coherent plan that expedited quicker responses to housing shortages and moderated inbound inflation, while setting about training people within New Zealand to fit skill shortages would get my vote.
But somehow I fear I will be waiting a long time.
What I expect is bluff and counter bluff followed by a series of election policies put up by the main parties that are simply responses to each others' policies and lack any sort of coherent vision.
Really hope I'm wrong.
The opening exchanges have not, however, been encouraging.