Nirmal Nair on global energy issues, electricity blackouts, infrastructure resilience and university trends for export skill/qualification training and more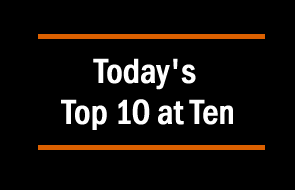 Today's Top 10 is a guest post from Nirmal-Kumar Nair, an associate professor at the Department of Electrical and Computer Engineering at the University of Auckland.
As always, we welcome your additions in the comments below or via email to david.chaston@interest.co.nz. And if you're interested in contributing the occasional Top 10 yourself, contact gareth.vaughan@interest.co.nz.
See all previous Top 10s here. 
For this issue of Top 10, I discuss items on global energy issues, electricity blackouts, infrastructure resilience and university trends for export skill/qualification training.
1. Environmental Protection Agency (EPA).
Item#1 had to be an item about President Trump and his administration's organisational impact on energy. The first of this happening is around the EPA, a 15000+ workforce organisation, with 2016 budget of $8,139,887,000, which will impact its focus going forward.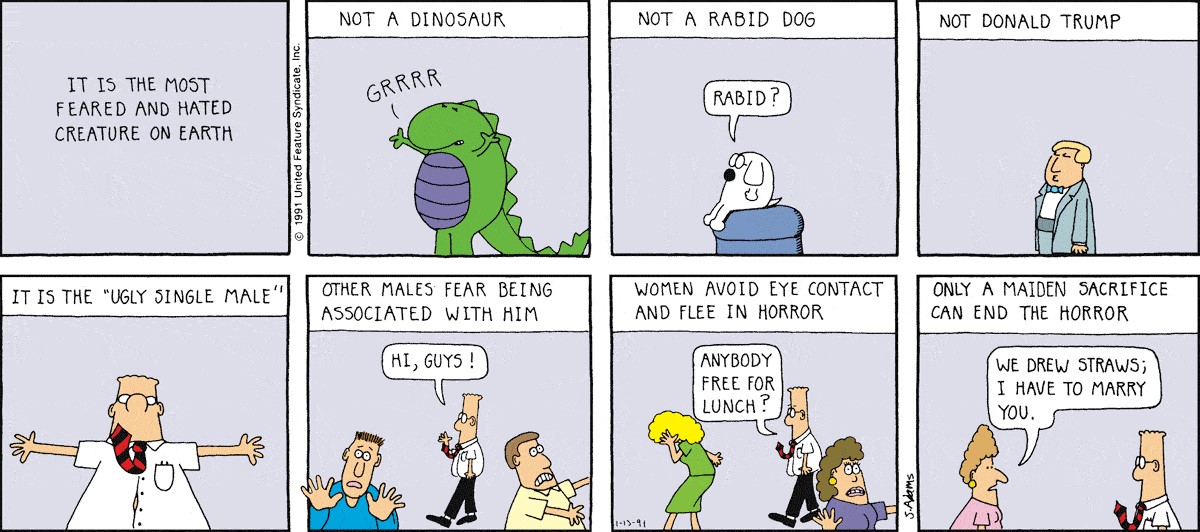 2. Sankey: Energy Flow Diagrams.
The EPA governance will impact the energy transition/security pathway for the USA.  To illustrate this Sankey diagrams are good way to visualise the interdependent flows. One of the US National labs, Lawrence Livermore National Lab, maintains the Sankey flows for energy.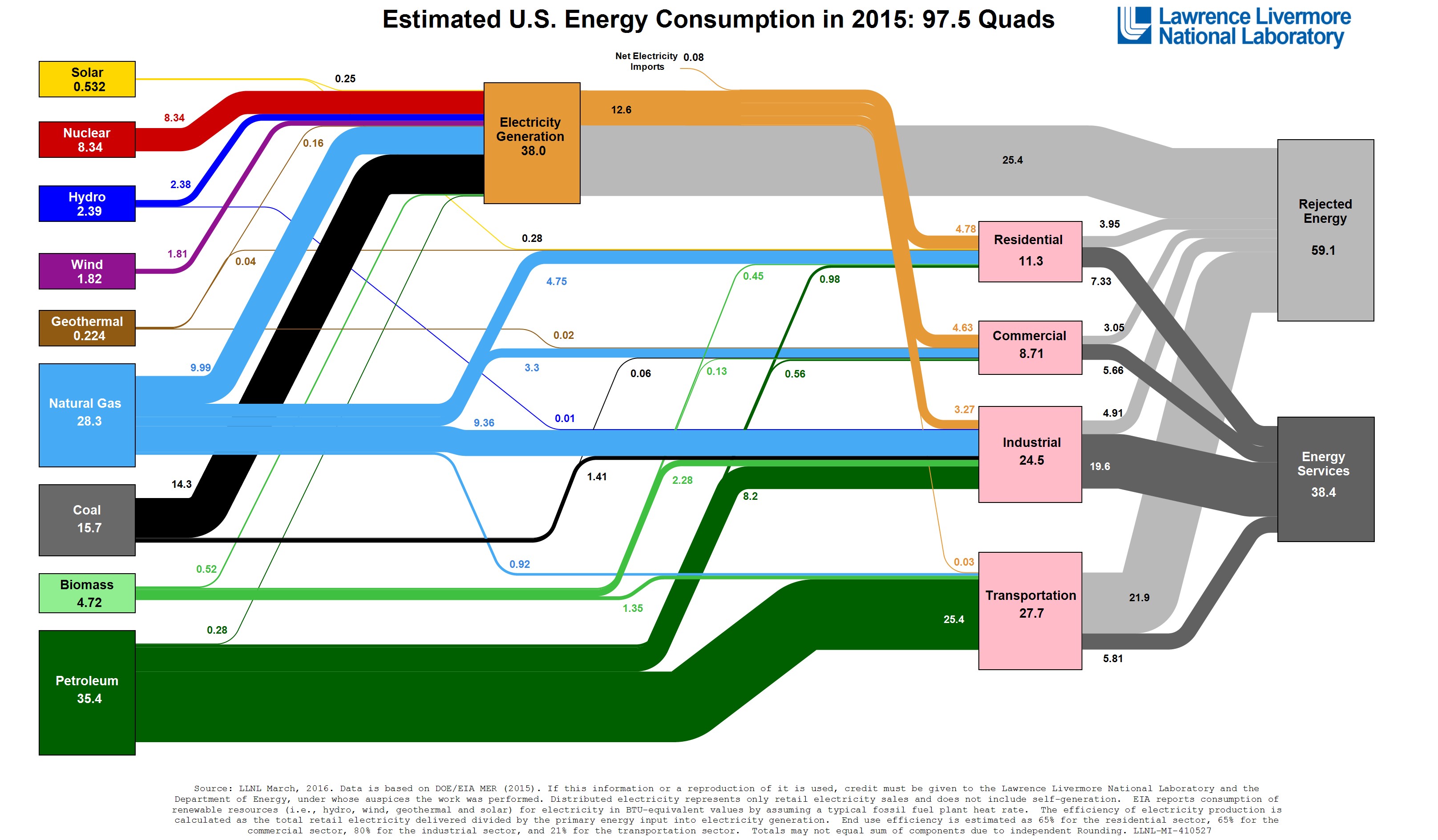 Another example of this is the estimated relationship between water use and energy.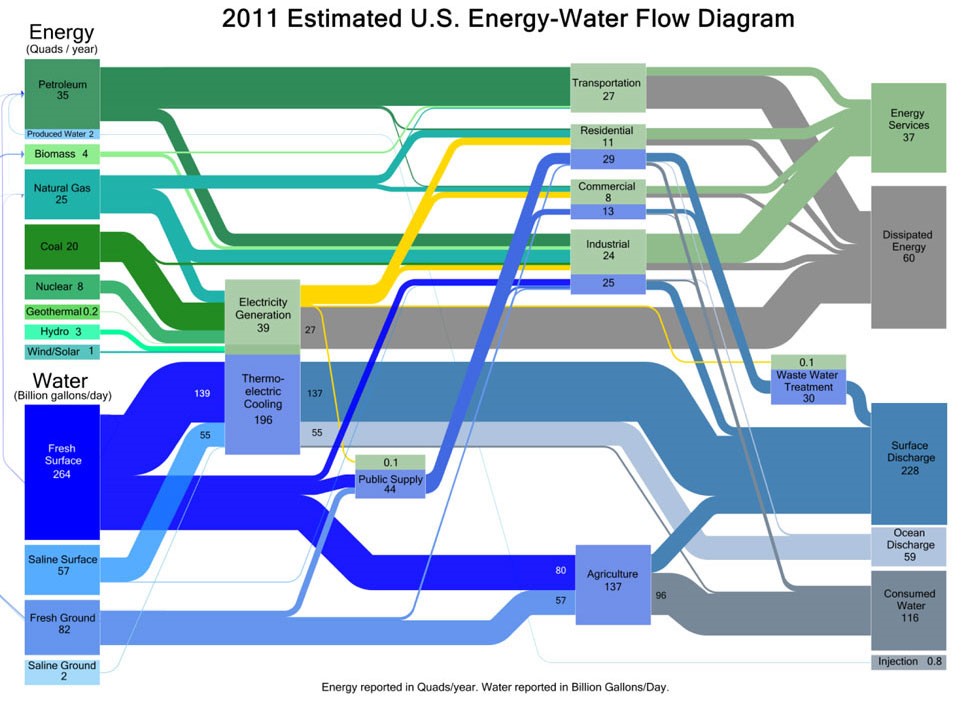 3. Blackout Watch: It is Australia's turn now.
This is in continuation to my Feb 2015 Top 10 item #9 on blackouts, May 2015 item #9 on Turkey's complete country wide shut down, item #7 April 2016 on Ukraine & Sri Lanka outage.
2016 was pretty bad for South Australia, which experienced several serious instances of large scale blackouts. The investigation, fallouts, electricity market issues, severe weather impact renewable generation, changing composition of generation mix are all being intensely discussed even now.
Security of supply with large scale renewable generation for any network needs to be analysed and modelled by electricity grid engineers technically, following up on international best practises without burdening them with issues around markets, policy, media, political discourse and other associated issues. The social and economic confidence allied with direct financial impacts of blackouts are too significant for this issue to be treated lightly.

4. Electricity Growth and GDP Decoupled in OECD Countries.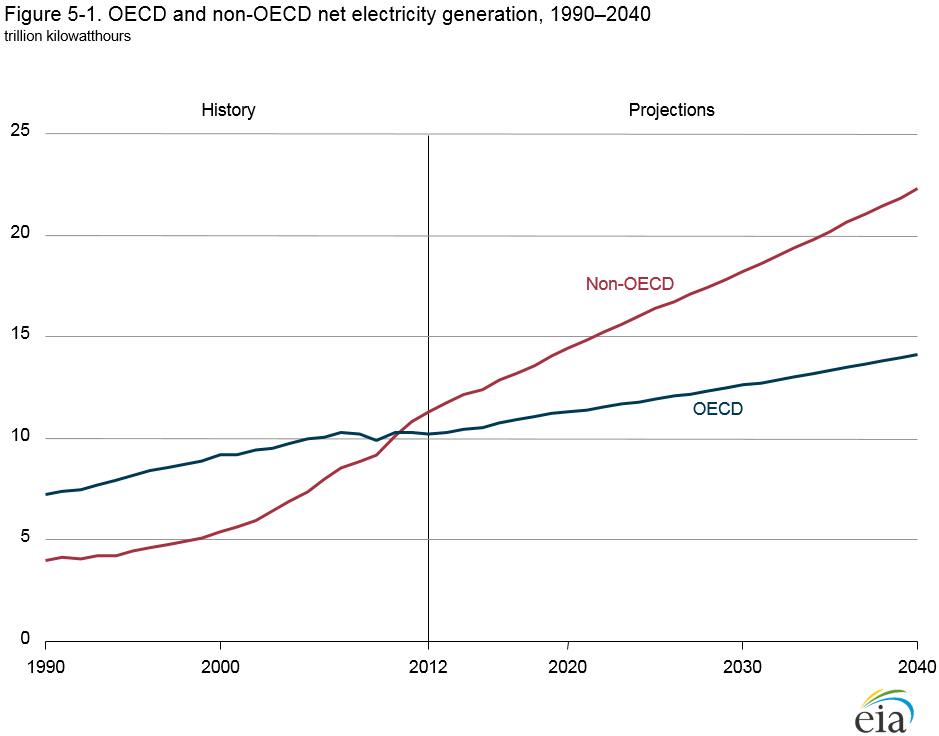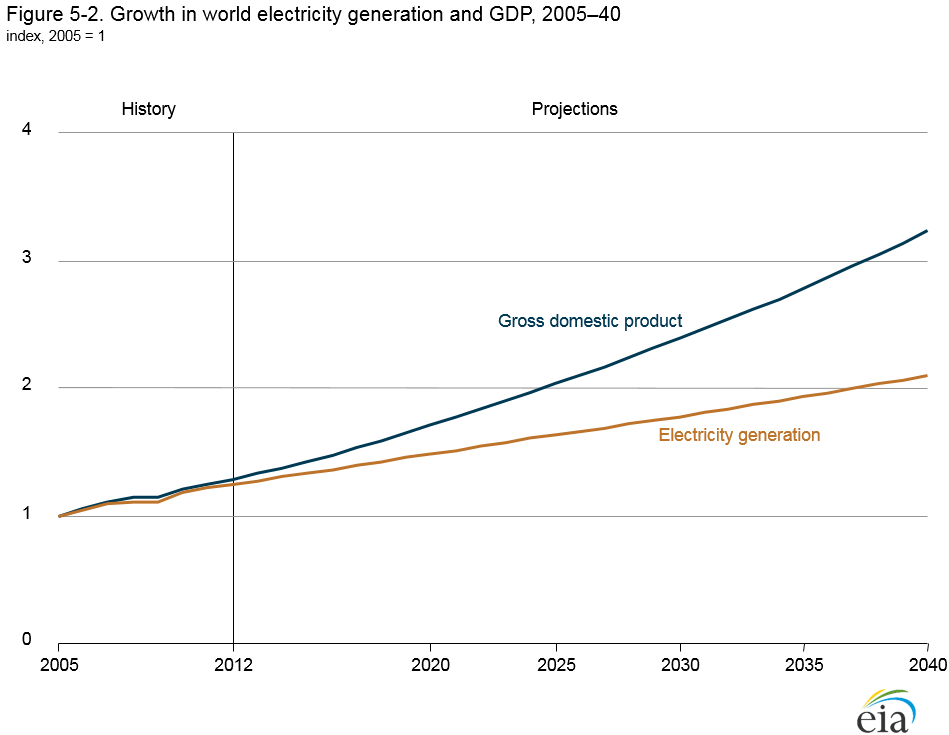 EIA estimates electricity growth in OECD countries flattening out and not being linked to GDP as it was in the past. Things might be different for non-OECD where electricity can be a close proxy to their growth targets. The composition trends might change based on policy settings of the various countries and technology preferences available.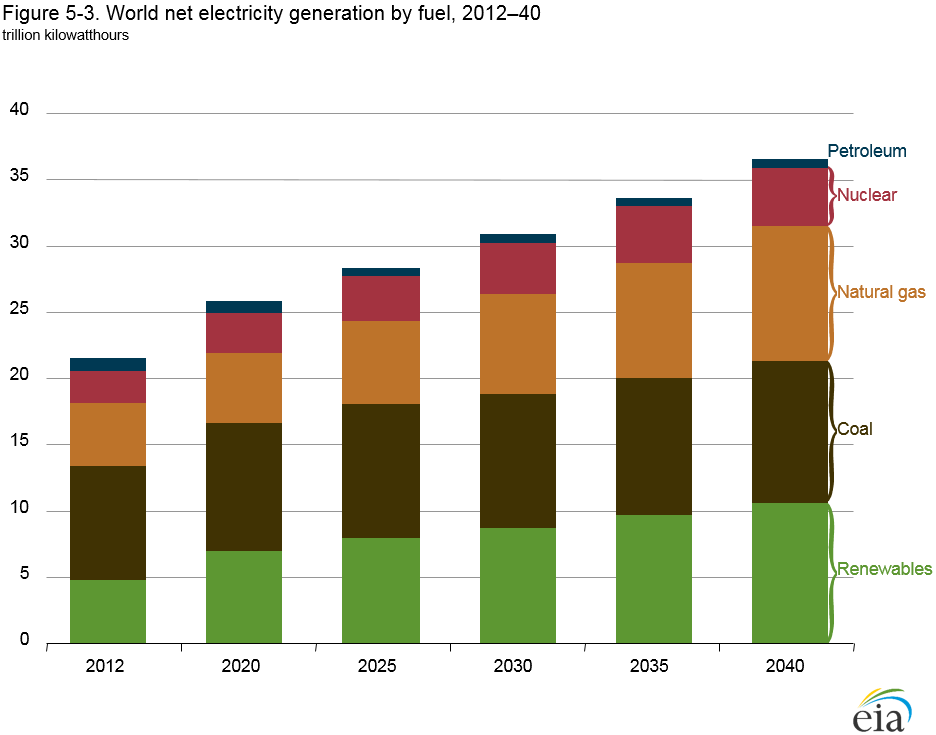 5. Estimating Economic Costs for Natural Disasters.
We have had two major quake disasters in the past seven years. The cost of the recent Kaikoura quake is estimated to be in the $2-3 billion mark. Are there opportunities to reduce the economic costs in the future by resilience-hardening of essential life-line infrastructures?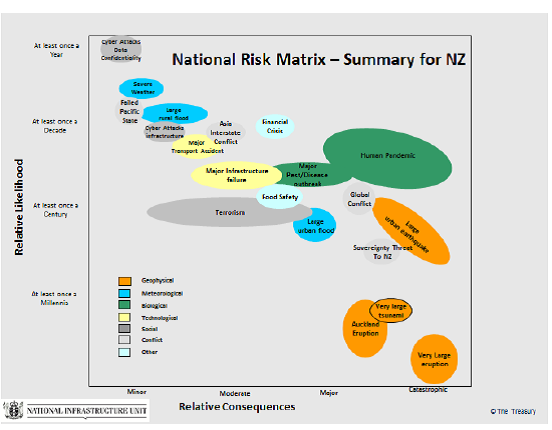 The national infrastructure unit goes through a thought exercise to come up with factors in the planning stage. Once an event does happen, the price then become much more evident based on the impact.  
6. Estimating Economic Costs for Future Urban Growth.
Similarly, for a case of urban growth region, like Auckland, estimates are in the $20 billion mark for capital infrastructure and $38.7 billion of operating expenses over a 10 year period.  
Energy, communication and other national infrastructure pieces are in addition to these numbers.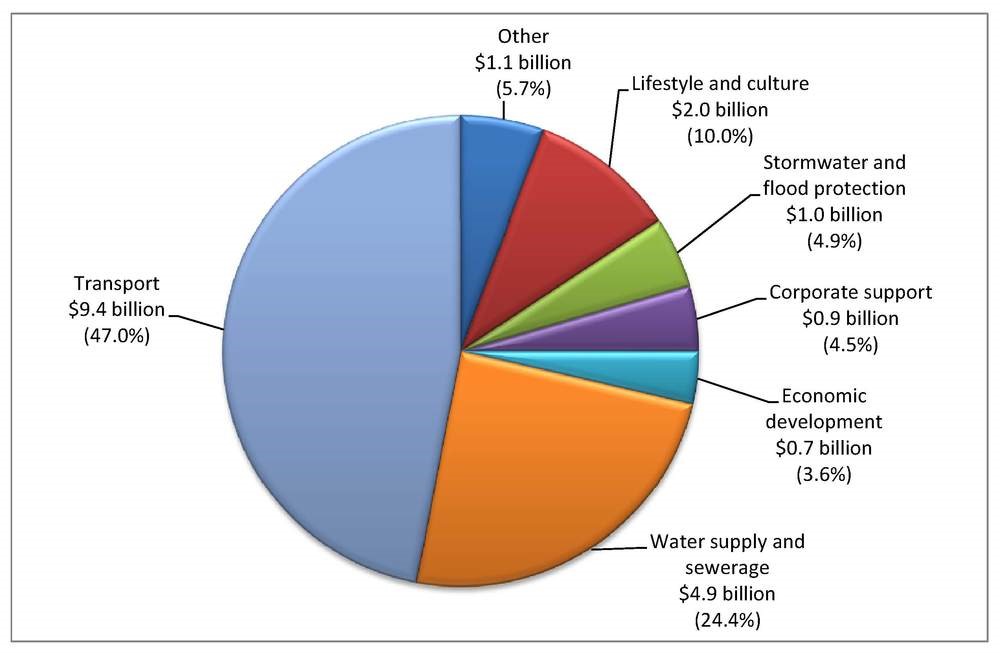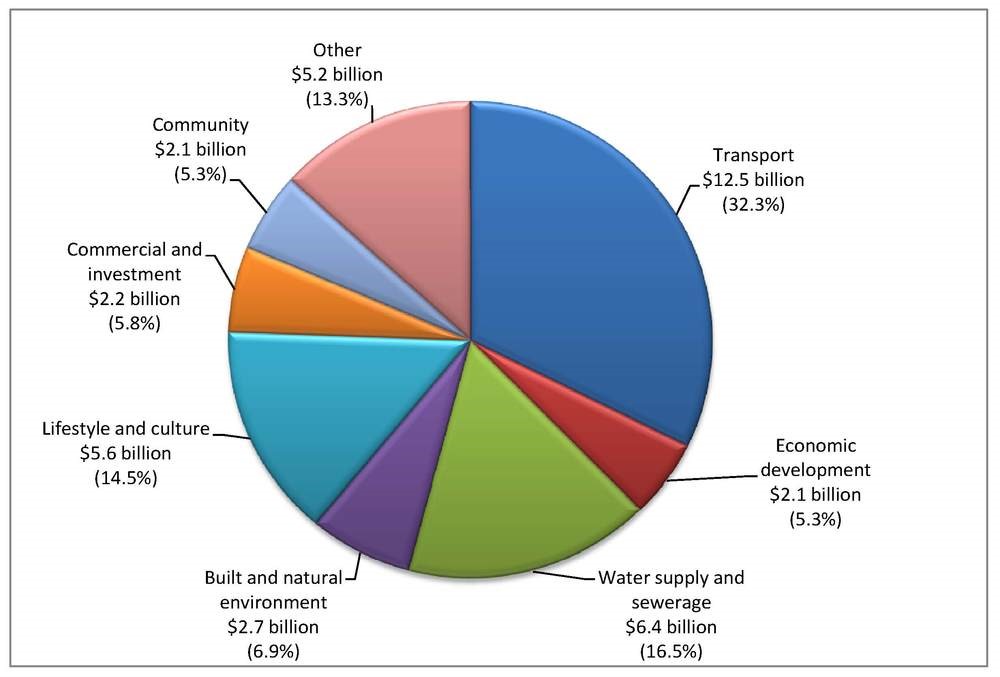 The above exercise does give a big ballpark number, but the challenge is how you prioritise, disburse and assess the implementation.
7. Coordination of actual  AUS/NZ Infrastructure Build plans.
The previous two items showcase the challenges of assessing the impacts and coming up with the numbers they pose for the country as a whole. But in terms of actual projects and implementation of them, a better way to appreciate is a view of things that are actually ongoing or at least committed to. Click here to find out what they are now for Australia/New Zealand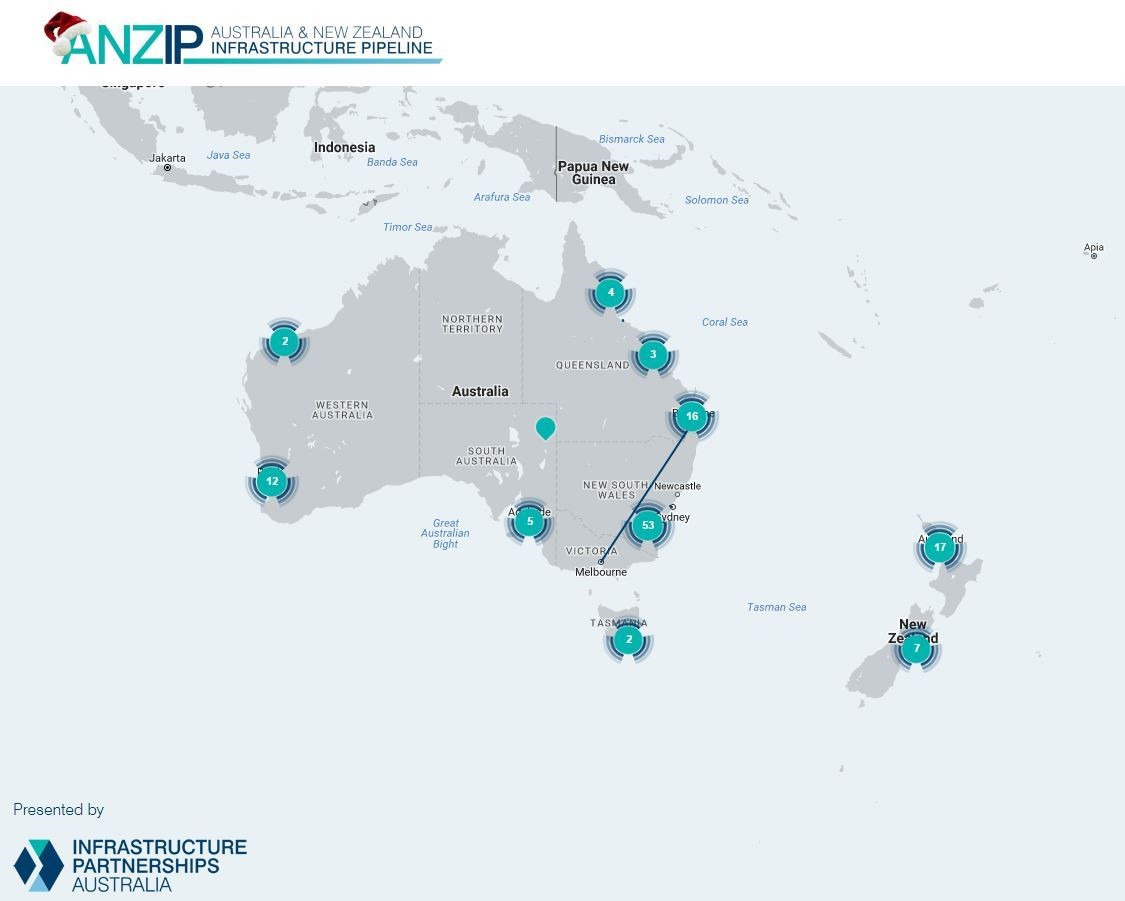 8. Tertiary education Facilities as Local Economic Divers.
I have had an item on University education in my previous Top 10 columns: Feb 2015 item #4 on cost of tuition fees; item #8 of May 2015 on Australia/New Zealand international student; Future of Universities through item #10 in Oct 2015, and Tertiary Education Watch: Global Flow Patterns through item #10 in April 2016.
Currently, New Zealand's fifth largest export item is Education. Also, the new building program of older campuses accounts for significant local economic activities. In the UK, Universities are giving a boost to the local construction activities, reported to be rising 43% year-on-year.
One of the challenges in this sector is to align the immigration settings alongside the economic activities of export education offered by a country.

9. Opportunities and Challenges of having offshore University Campuses.
There are currently 247 reported International Branch Campuses (IBC), with 22 more in the pipeline and 42 having closed off.
The US and Australia seem to have been leading this pack for several decades now. Some of them appear to have hedged the danger of reputational risks successfully.  Strangely, New Zealand Universities does not seem to have dipped their toes yet! 
With Brexit, UK is on this journey as well.

10. Current renewable electricity generation (update to my Top 10 item from Sept 2016).
Our current renewable generation obtained from web-tracking tool for the public. It is clocking above 85%.