Brian Fallow probes National, Labour & NZ First's stances on superannuation and argues they are too relaxed about the snowballing costs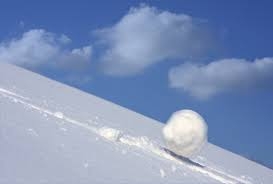 By Brian Fallow*

Competitive complacency on New Zealand Superannuation is the name of the political game these days. 
The National Party has "reset" its position from "No-one touches super on my watch" under John Key to "No need to touch super (apart from a tweak to residency requirements) for 20 years, and barely even then" under his successor Bill English. 
Labour opposes even starting to raise the age of eligibility in 20 years time. Its leader Andrew Little was arguing last weekend that we can ignore scary long-term projections from the Treasury because it is being much too conservative about future economic growth. 
Winston Peters meanwhile points to the fact that New Zealand spends a lot less, as a share of gross domestic product, on the public pension than other developed countries. 
Long-run projections of economic growth come surrounded by considerable uncertainty, of course. But the trend the Treasury has modelled seems, if anything, optimistic. 
It has the annual growth rate in real GDP slowing to around 2 per cent by 2030 and staying just below that thereafter. That is driven by declining growth in the labour force; the assumption on labour productivity growth, steady at 1.5 per cent, is well above the 0.9 per cent we have managed on average over the past 10 years. 
But even if it turns out this is, as Little asserts, too conservative, how relevant is that to the sustainability of the current parameters of NZ super? 
Certainly stronger economic growth would give us more choices. But that is only relevant if one of those choices is to devote a growing share of GDP to taxation and/or debt servicing. 
Otherwise, stronger GDP growth ought to flow through to stronger wage growth and NZ super is indexed to the average wage. 
Happy to see a growing share of economic output taken up in tax?
So unless Little is arguing that wages will be increasingly decoupled from economic growth – an odd concession for a Labour leader – or hinting at an end to wage indexation, his point can only be a conviction that New Zealanders will be happy to see a growing share of economic output taken up in tax. 
The debate about the affordability of super is about the angle of the slice, not the diameter of the pie. 
OECD data supports Peters's contention that New Zealand currently spends less of its GDP – about 3 percentage points less – on the public pension than rich countries as a whole. 
But that is at least partly because our demographics are better. 
People over 65 make up 14.7 per cent of the population, compared with 16.2 per cent for the OECD as a whole. The proportion is projected to rise to 27 per cent by 2060. 
The flipside of trailing the pack in terms of the demographic transition is that the position will get worse faster. 
Not much less than public spending on education
The International Monetary Fund in its latest Fiscal Monitor reckons that the increase in pension spending plus the increase in health spending by 2030 (from a 2015 base) will be 4.8 per cent of GDP in New Zealand, compared with 3.4 per cent for advanced economies as a whole. And that is by 2030, not 2040 or 2060. 
To calibrate the scale, 4.8 per cent of GDP is about what we spend on NZ super now (gross of superannuitants' income tax) and not much less than public spending on education. 
And it is not as if the countries that are already spending 7 per cent of GDP or more on the public pension can comfortably afford it out of current revenue. Their fiscal bottom lines are chronically in the red. On average, the IMF estimates, advanced economies will run fiscal deficits of 2.5 per cent of GDP over the next five years, while New Zealand is expected to run surpluses. You could argue they are offloading the higher cost of their pensions onto their future taxpayers in that way. 
The IMF's numbers are not Holy Writ, of course, and the Treasury is more sanguine, at least about the medium term. It estimates the combined increase in super and health spending by 2030 will be 2.1 per cent of GDP. 
By 2060, however, if there were no changes to policy settings, NZ Super and healthcare cost would both be more than half as large again as they are now – relative to the size of the economy – at 7.9 and 9.7 per cent of GDP respectively, according to the Treasury's Statement on the Long-term Fiscal Position released last November.
But won't raising the age of eligibility by 2040, and drawing down the New Zealand Superannuation Fund, reduce the increase in super costs at least? 
Not much, it turns out. Raising the age to 67 by 2040 will cut about 10 per cent from the cost of super, the Government estimates. 
The Cullen fund was intended to ensure baby boomers made at least a partial contribution to the cost of their own super, but an 11-year-long freeze on contributions has largely nullified that. The Treasury estimates that capital withdrawals from the fund would cover only about 4 per cent of superannuation expenses in 2060. 
That trend is not our friend
Assuming taxation remains constant as a share of GDP and no change to policy settings, the primary budget deficit (which excludes interest costs) would be running at 4 per cent of GDP by 2045 and 6.3 per cent by 2060. When interest on a mounting stock of public debt is included the operating deficit would be 8.1 per cent of GDP by 2045 and 16 per cent 20 years later. That trend is not our friend.
Clearly there will have to be a course correction and the later it is left the more hard a-port it will have to be, whether by raising taxes, cutting spending or both. 
Even if National wins the coming election and even if it can then muster the parliamentary numbers for legislation to eventually raise the age of eligibility, there will be six more general elections before its proposed start date for raising the age, 2037. And no Parliament can bind a future Parliament. 
So the most you can say about the Government's proposed changes is that they would send a signal to the public. 
But people would have to decide for themselves how reassured or sceptical to be and make their financial plans accordingly. 
Michael Littlewood, former co-director of Auckland University's Retirement Policy and Research Centre, says that under our overwhelmingly pay-as-you-go scheme it is future taxpayers who will bear the cost of future super payments and they who will decide how much that will be, in light of their priorities at the time. 
Today's taxpayers can only appraise the risk that it might be less per capita than now and plan for that contingency. 
And it would be wrong, Littlewood argues, to assume that people are too foolish or feckless to be doing just that.
---
*Brian Fallow is a former long serving economics editor of The NZ Herald. This is the second article in an election year issues-based analytical series on economic policies he's writing for interest.co.nz.
His first article is here.