Jenée Tibshraeny questions whether Vero is being conniving or business savvy trying to prevent the competition watchdog from airing its concerns about the insurer's bid to buy Tower; Meanwhile Tower enters trading halt as it considers higher bid from Vero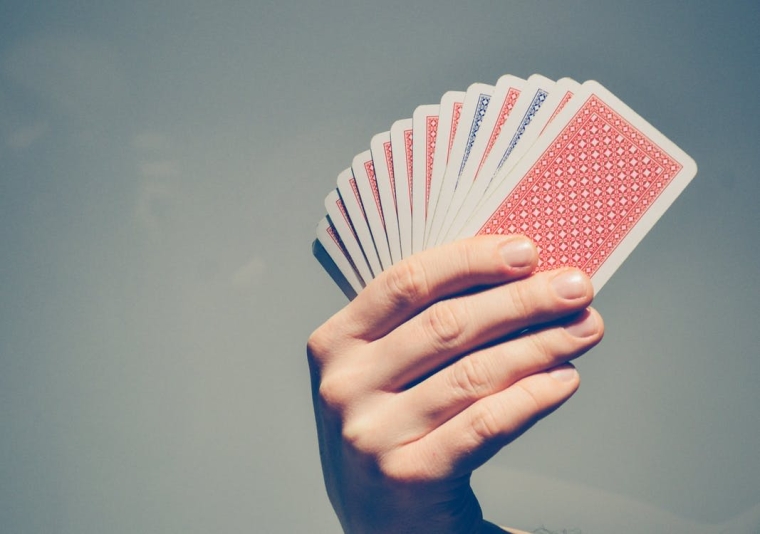 By Jenée Tibshraeny
Vero is keeping its cards close to its chest in its battle against a Canadian rival to take over Tower.
It is trying to prevent the Commerce Commission from releasing a 'letter of issues' (LOI) the competition watchdog sent it, as a part of its process to consider the insurer's clearance application to buy Tower.
In fact, the New Zealand arm of Suncorp has taken the Commission to the Ombudsman over its decision to provide interest.co.nz with a copy of the letter.
No one has tried to prevent the Commission from releasing this sort of information in at least five years. However this is the first time a request has been made by the media rather than another interested party. 
Vero has made this move as it today updates its proposal to buy all of Tower's shares for $1.40, rather than $1.30 each. Tower has entered into a trading halt as it considers the proposal.
What type of information are we talking about?
The Commission will send an applicant a LOI following its initial investigations, if it has "concerns about potential competition issues that may arise from a proposed merger".
Vero, along with its joint venture partner AA Insurance, holds a 25% share of the general insurance market in New Zealand. If its bid to buy Tower is successful, it will increase its market share to 30%.
In its clearance application, it made a number of references to the Commission's 2014 decision to allow Insurance Australia Group to acquire Lumley, lifting IAG's market share by around 9% to where it's at now at 46%.
According to the Commission, "A LOI is not a final decision and does not mean that the Commission intends to decline to clear a merger.
"A LOI aims to clearly outline our concerns and invite the applicant to provide further information that might address these concerns."
How did the situation unfold?
On May 5, I made a request under the Official Information Act (OIA) for the Commission to give me a copy of the LOI it sent Vero. I did so as I became aware the Commission extended its deadline for a decision to be made on Vero's case from May 5 to June 30.
On June 2, the Commission told me it was happy to release the letter, with some redactions.
It said bits of the letter would be blacked out to avoid the information undermining the Commission's investigation and unreasonably prejudicing Vero's commercial position.
Yet it said it wouldn't release the letter until June 7, as Vero needed more time to "consider its options".
On June 7, the Commission informed me Vero didn't want the redacted letter released, so had taken the matter to the Ombudsman for "urgent consideration".
Come June 26, the Ombudsman hasn't yet made a decision.
The Commission has informed me it has since also sent Vero a second letter - a 'letter of unresolved issues' (LOUI) - to get more clarity on Vero's response to the LOI.
It appears unlikely I will get the LOI before June 30 when the Commission is expected to release its decision.
What's Vero's rationale?
Asked why it is trying to keep the letter under wraps, a Vero spokesperson said:
"Suncorp New Zealand supports transparency in the Commerce Commission's process, but we were of the strong view that the release of the letter of issues should not occur until the Commission has ruled on whether Suncorp New Zealand can acquire Tower.
"It would be highly unusual to release a letter of issues and private communication during what is a voluntary clearance application process, especially when Suncorp New Zealand is engaged in a competitive bid to acquire Tower."
This "highly unusual" part is debatable, as the Commission confirmed: "Over the past five years we have released a LOI or LOUI on nine occasions. Six of those were following requests and the other three were where we proactively released the letter.
"During this period, the only LOI we have not released on request is the current Vero letter you have sought under the OIA."
So what? Is Vero making a mockery of our supposedly transparent system…?
The situation has lead the cynical side of me to ask: Is Vero rorting the OIA system by taking the matter to the Ombudsman in an attempt to simply keep the Commission quiet until it makes its decision?
Does Vero have something to hide? Or is simply making the most of a system that allows it to be overly cautious? The Commission was going to redact parts of the letter, so how much damage could the released information really do?
The OIA has come under much criticism, with the former Prime Minister Sir Geoffrey Palmer last month writing a piece for The Spinoff, saying:
"…present [OIA] policy settings are inadequate and do not serve the interests of transparency in government as well as they should.
"Despite the fact that New Zealand has had the Official Information Act since 1982, it is still often difficult to get information about public affairs in a timely fashion.
"In my view, changes are needed."
... Or is Vero rightfully doing what any sensible company would do?
On the flipside, is it reasonable to argue the law is actually being effective in ensuring large commercial deals aren't unnecessarily derailed by pesky journalists?
Vero is operating in a competitive environment, so it would be unfair for it to have to unveil information its rival, Fairfax International Holdings, didn't have to disclose.
I asked the CEO of the Takeovers Panel, Margaret Bearsley, whether or not it was normal for a company in Vero's position to be as closed book as it is.
She said: "It depends. In many respects, every transaction is different…
"I can see for a reporter that it must be frustrating, but I do think it's actually reality and I can't imagine the commercial world wanting to have stuff released that in a commercial context would perhaps disrupt negotiations or even jeopardise the best outcome for whichever side."
My inkling is that with the redactions in place, there wouldn't be anything in the letter that would disrupt negotiations or jeopardise the best outcome. I trust the Commission is aware of commercial sensitivities and would be conservative enough in its decision-making.
I therefore believe Vero is clouding transparency by erring too far on the side of caution.
But until I see the letter, I can't form a firm view.
Where to from here?
Vero has paid $1.30 and $1.40 per share to buy nearly 20% of Tower's shares. It has just updated its non-binding indicative proposal to buy the rest of the shares for $1.40 each.
Tower has entered a trading halt as its board evaluates the proposal. Tower confirms Vero has received New Zealand Overseas Investment Act consent and completed due diligence.
The Tower board is making no recommendation in respect of the merits of the Vero proposal.
Tower's rival, Fairfax Financial Holdings, in February entered into a 'Scheme Implementation Agreement' with Tower, to buy all its shares for $1.17 each.
Tower is yet to set a date for shareholders to vote on whether they accept this.
The Tower board had unanimously supported Fairfax's proposal, with Salt Funds Management and ACC, which collectively hold 18.1% of Tower shares, committing to voting in favour of it in February - before Vero came into the picture.
Nonetheless, Tower's chairman Michael Stiassny in March told shareholders he's only interested talking to bidders willing to pay more than $1.40 per share.
Tower's shares last traded at $1.155.
*This article was first published in our email for paying subscribers. See here for more details and how to subscribe.