Observations of a renting millennial attending a Smith/Twyford housing debate with a bunch of property investors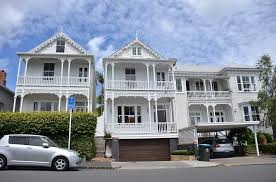 By Jenée Tibshraeny
On Tuesday night I did what many renting Aucklanders under 30 (just) wouldn't deem particularly palatable. 
I went to a debate between Nick Smith and Phil Twyford, hosted by the Auckland Property Investors' Association.
I was intrigued to find out how our Building and Construction Minister and Labour's Housing, Building and Construction Spokesperson would sell themselves to a demographic of society we are desperately relying on to build more houses fast, yet we scowl for making money by the value of their land skyrocketing through no doing of their own.
Yes, you would expect Smith to be the flavour of the evening.
Yet I was interested to see how Twyford would vie to win the vote of what would unavoidably be a tough crowd for him to address.
In the spirit of loving an evenly matched debate, I regret to conclude he didn't rise to the challenge.
I went home thinking Smith - yes Smith - has charisma.
And while you need more than charisma to win an election, it sure goes a long way.
So let me share my observations of the evening with you.
The Twyford approach: Say it as I see it, even if it isn't going to further my cause
Having carefully parked my Honda between two Audis, I was surprised to feel slightly over-dressed in business attire at the seemingly humble event at Auckland Girls' Grammar.
Tea and coffee, not pinot and canapes, were served, before the crowd - generally spanning age, gender and ethnicity - was seated in the school hall for the debate.
Twyford kicked things off, outlining the symptoms of the housing crisis:
"Home ownership levels have fallen to the lowest they've been since 1951. Nick's government is currently spending $100,000 a day putting homeless New Zealanders up in motels.
"An appalling 1,600 New Zealanders - mostly old people - die premature deaths every winter because they're living in cold damp homes they can't afford to heat."
He then challenged the crowd - "Why should we care?" - Before explaining how the housing crisis is the driver of poverty and inequality, transience and homeless.
"A vast amount of this country's productive capital is being channelled into the buying and selling of houses, instead of into businesses that create jobs and exports.
"We will never get wealthy as a country selling houses to each other. It's a necessary thing. It's an important part of a well-functioning market.
"But our housing stock is currently worth one trillion dollars. It is a far bigger share of our national wealth and much bigger in relation to our share market than is the case in the United Kingdom, Australia or the United States."
I couldn't agree more with Twyford.
In fact I believe most New Zealanders would agree we need to up our productivity and rely more on our human capital to generate wealth.  
The problem with his approach - and Labour's more generally - is that it lacks tact.
Blatantly undermining property investment and speculation to a hall of people who buy and sell houses for a living, isn't going to win them over.
I assume the sorts of people who rock up to political debates are eager to learn and engage. The dodgy landlords we hear horror stories about probably wouldn't care to attend such events.
So if I was there as a property investor, not a journalist, I wouldn't warm too well to a politician insinuating that me buying and selling houses and/or renting them out (albeit in a market that enables me to make a nice profit) is contributing to poverty.
A better approach to winning over this cohort of people may be to explain how Labour would make it easier for investors to build houses to plug the shortage that's fuelling the crisis.
Labour has a policy to establish an Affordable Housing Authority to work with the private sector to cut through red tape and get new homes built fast.
It wants to "partner with private developers, councils and iwi to undertake major greenfields and revitalisation projects, building affordable homes with KiwiBuild and the private market."
Through its Dole for Apprenticeships policy it also wants to subsidise employers to take on around 4,000 young people for on the job training in fields including building and construction.
This is all stuff that would benefit investors.
While he mentioned this, Twyford could've focused on it, rather than regurgitate the sort of spiel I can imagine Labour would use if it addressed the Salvation Army.
I applaud Twyford for being authentic and genuine in keeping his message consistent.
I would not suggest he avoid talking about Labour's intentions to ban foreign speculators from buying existing homes, extending the bright line test from two to five years and enabling investors to use tax losses on their rentals to offset their tax on other income. This would be disingenuous.
Rather, he could tackle the bull by the horns and appease investors' concerns around these policies by explaining exactly how they would be affected.
The Smith approach: Tell them what they want to hear and win them over  
This brings me to Smith.
Whilst annoyingly smug, he played politics well.
In contrast to Twyford, he started his presentation upbeat, saying the squeeze on housing is a consequence of growth; New Zealand's "success".
Yes - we've all heard this before and can identify many holes in this argument.
But there's nothing a property investor wants to hear more as house price growth in Auckland stops, than reassurance the economy is buoyant and people want to live here.
Smith then did that infuriating thing the Government does, blaming Labour and the decisions it made when it was in government for the problems we are experiencing in our housing market today.
"The Metropolitan Urban Limit, which was formally legislated for by the previous government in 2004, saw a collapse in the number of home being built in the city from 2005 (well before the GFC hit) dropping right down to levels under 4,000 homes per year.
"What our government has been doing is systematically unravelling the different components of those long term issues…"
Blah blah. Cue eye roll.
But then by the end of his speech, Smith redeemed himself, leaving the audience feeling good, and thus most likely well disposed towards him:
"If you want more houses, you need property developers. If you want more rentals, you need people to invest in the residential sector," he said.
This is true, and is something Labour would essentially agree with.
Smith went on to say: "We need that pragmatic realism that you get from Bill English and our Government, so that this country can both be successful, have more kiwis own their own home, but also ensuring we regulate the sector that you invest in, in that practical sort of way."
How could investors not trust Bill English and his "safe pair of hands" to regulate the industry pragmatically, not ideologically? This is what Smith was really saying.
Savviness needed on Labour's part to engage people in the election race
So here's the thing, given Smith momentarily managed to instil greater confidence in me than Twyford, even though my generation has been largely shut out of the property market under Smith's leadership, something must be wrong.
I accept Twyford addressing property investors, could be equated to Donald Trump addressing a women's rights group.
But (like empowered women), we need property investors and it's a shame Twyford didn't do a better job genuinely connecting with this group.
What's more, he rambled for longer than the time limits set by the event organisers. He also didn't use enough anecdotes to show some personality and demonstrate that he's out there talking to people.
You can have the policies (and a housing crisis to make them all the more pertinent), but politics at the end of the day is about connecting with people, so you can lead them.
While Smith pandered to the crowd, he at least engaged with them. And engagement is what we need for people to make good decisions at the polling booth.
In the interests of having a truly competitive election, I urge Labour to up its game.