The housing market is bearing up surprisingly well; the real question now is whether it will be 'left alone' or not after the election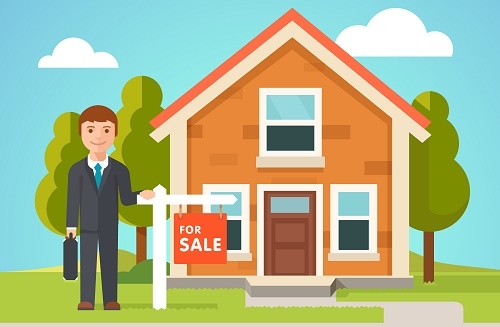 By David Hargreaves
I could, and probably will, be accused of seeing silver lining where there is none - but to me the latest REINZ housing figures for August looked surprisingly resilient.
The bald figures in terms of activity - houses sold - looked reasonably horrible. Yes, volumes across the country down 20% on the same month a year ago. Auckland's volumes down a little more than that.
But how do the figures compare with the run-up to the last election?
Courtesy of National following a well-used playbook in how to conduct an election, this election will take place almost exactly three years after the last one.
The 2014 one happened on September 20. This one's happening on the nearest equivalent Saturday, the 23rd, of course.
What that means is we can compare quite nicely how the housing market has fared in the run up to this election with how it did in 2014.
Now we can compare the performance of the housing market then and now okay, but the elections themselves are not comparing apples with apples.
It seemed to me that David Cunliffe (remember him?) was (or at least should have been) preparing his concession of defeat speech from early in 2014, such a mismatch was the contest between he and the much-cleverer-than-he-portrays-himself John Key.
A freeze
But notwithstanding the apparent (I thought) inevitability of that election, the housing market did go into something of a freeze - before champagne corks popped and it was all on again for young and old after National were confirmed in the posh seats in Parliament and the status quo resumed.
This year we had seemed to be heading down a familiar route - till the noisy arrival at the podium of Jacinda Ardern. And now it's tough to pick who will win. It's anybody's guess what the outcome will be, but I reckon the best guess is that we won't have a clue on Saturday night/ Sunday morning who will be able to form a government. Which might not be good for the housing market. More on that in a minute.
So, in 2014 August saw us building up to an election that National was in pole position to win, August 2017 saw the sudden upsurge of Labour Party support, turning the election campaign upside down.
You would imagine that under such circumstances the house selling market might have shrivelled and gone away. But in fact, the figures in August 2017 are roughly comparable - in terms of sales activity - with those in August 2014.
In terms of the whole country, in August 2014 the REINZ reported 5,481 sales nationwide. In August 2017 there were 5,896 - so actually 7.6% more.
In Auckland
What of the biggest market, Auckland? Well, it WAS down. In August 2014 the largest city recorded 2,136 sales, last month there were 1,808 - so, a drop of 15.4%, which is a fair bit.
But the close nature of this election is not the only difference this year compared with 2014, however,
This time around the RBNZ LVR restrictions are much heavier - with the 40% deposit rule for investors having been chucked on top of the 10% 'speed limits' that were in place in 2014.
Banks have had it tougher attracting deposit funds and, along with some capital constraints stemming from Australia, have been 'rationing' credit.
And certainly anecdotally the flow of foreign capital into New Zealand houses has dried up for now.
With all the negatives, or 'headwinds' as the economists like to call them, it is amazing the housing market is not currently marching backwards at 1,000 kilometres an hour under the weight of these combined forces. The fact it is not suggests that the underpinning demand remains there - probably because the supply of new housing is not keeping up.
So, I would still not rule out the possibility of a reasonably strong resurgence in the market next year. But it does depend on a lot of things.
Forming a new Government
How quickly will we settle the composition of the next Government?
Will the next Government set about a (convincing) programme to increase house building?
Will foreign buying resume in force?
What will happen to the banks' approach to lending - particularly for new builds?
Will the RBNZ loosen the LVRs policy? Indeed, will the RBNZ, with a new Governor to be installed next year be put under pressure (as has already seemed likely) from the new Government to take a more hands-off approach?
Unless there's a dramatic reversal in immigration, the shortage of housing in Auckland is going to continue getting worse in the short term. That actually gives a genuine reason why prices should go up.
Then there's offshore buying. It's possible we'll get a new Government that intends to put in place a policy stopping people offshore from buying existing houses.
A difficult policy
I reckon given our existing trade agreements with, particularly Asian countries, once proper investigation is made it will be found that implementing such a rule will be incredibly difficult.
The interesting thing is, if a new Government comes in with such a policy but then can't implement it for a couple of years (which I think is highly likely) then this could actually encourage a flurry of buying activity to beat the implementation of the rule.
There's plenty to ponder on.
There could be a lot of uncertainty in the short term - starting as soon as this Sunday if we don't immediately know who is going to form the Government.
And then once we've got the new Government, will there be policies that disadvantage the housing market?
Wait and see
It all suggests there's going to be some serious 'wait and see' through till the end of the year. Would there be any chance of some serious Government intervention in the housing market that would lead to ongoing depressing of prices?
Nothing can probably be ruled out. I think it's more likely though that the market will be left to its own devices. And I think LVRs will be eased. And I think there's no chance now that we will see debt to income ratios - not in the foreseeable future.
So, assuming no curve balls are thrown, once people have got a greater sense of what policies will be in place and once we are clearer on issues such as new leadership of the RBNZ and the likely future direction on things such as LVRs, the underpinning demand/supply imbalance is likely to show again in the housing market. Interest rates should continue to be very supportive through next year so, even though borrowing ratios are looking high, interest rate serviceability is not very high historically at all.
I would say still therefore that the chances of a reasonably strong resurgence of the housing market from mid-2018 onwards are quite good.