Siah Hwee Ang with the latest happenings across the Asia-Pacific including a new couple, an old & odd couple, arbitration of the Belt and Road, the Kra Canal proposal, capping population & more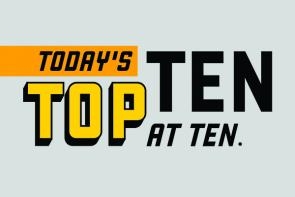 Today's Top 10 is a guest post looking at the latest international business happenings from Professor Siah Hwee Ang, the BNZ chair in business in Asia who also chairs the enabling our Asia-Pacific trading nation distinctiveness theme at Victoria University. 
As always, we welcome your additions in the comments below or via email to david.chaston@interest.co.nz.
And if you're interested in contributing the occasional Top 10 yourself, contact gareth.vaughan@interest.co.nz.
See all previous Top 10s here.
1. A new couple – India and Japan.
I can't recall how long it has been since the bilateral relationship between India and Japan has been picked up on the news front.
In addition to being part of the RCEP (Regional Comprehensive Economic Partnership) negotiations, a significant development between the two economic giants of Asia has emerged.
Japan has started construction of a 508-kilometre railway network linking Gujarat with Mumbai.
India's train network, built during British colonial rule is Asia's oldest and the fourth-longest in the world, covering more than 67,000km.
With Japan's Shinkansen bullet trains, the eight hour journey separating these two cities will be slashed in half.
Eighty-five percent of the funds for the network will be provided by Japan through soft loans, repayable in 50 years.
A next step in this deepened tie might be multi-billion dollar joint investments in Africa.
Many people believe that the two countries are moving closer to each other to counter China's hegemony. To some extent it makes sense since neither wants to play second fiddle to China in Asia.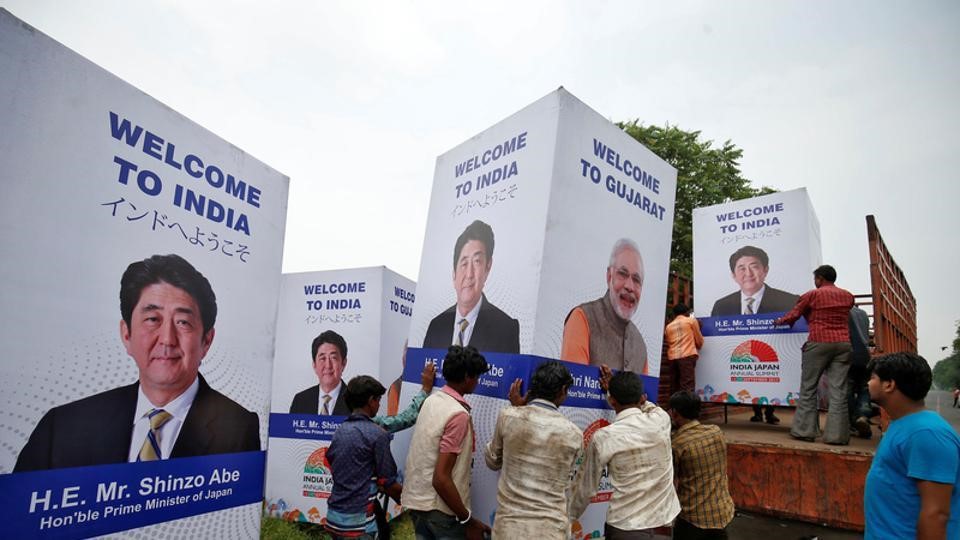 2. An old and odd couple – China and Russia.
The US is always left looking over its shoulders whenever Russia and China work in tandem. Recent actions against North Korea were no exception.
A recent major cooperation between the two countries was the joint development of commercial airplanes.
And only last week, CEFC China Energy committed to investing US$9.1 billion for a 14.16% stake in Russian oil producer Rosneft.
This would be one of the largest Chinese investments in Russia to date and second-largest oil and gas acquisition by a Chinese company.
With a change in attitude by Russia over Chinese strategic assets investments, we should see more direct investments from China into Russia, and more eyebrows raised in Washington.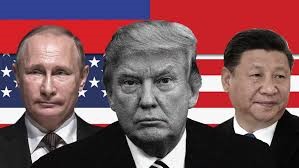 3. US intercept China's forays into European Union.
In the latest saga involving foreign direct investments by Chinese companies, an attempt to buy a 10 per cent stake in a Netherlands-based mapping technology company HERE was not approved by regulatory bodies in the US.
"Even though HERE is a European company headquartered in the Netherlands, approval was required from the US because it has assets in Chicago."
The consortium involved in the acquisition includes Chinese companies NavInfo Co, Tencent Holdings, and Singapore's sovereign fund GIC.
The refusal was based on the grounds of national security by the Committee on Foreign Investment in the US (CFIUS).
The US had earlier initiated an investigation into the intellectual property practices of China under Section 301 of the Trade Act of 1974.
Section 301 of the U.S. Trade Act of 1974 authorises the President to take all appropriate action, including retaliation, to obtain the removal of any act, policy, or practice of a foreign government that violates an international trade agreement or is unjustified, unreasonable, or discriminatory, and that burdens or restricts U.S. commerce.
It is likely that we will see more such interceptions in the future.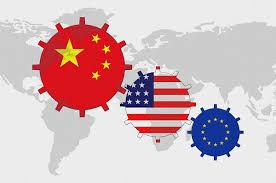 4. Need for arbitration on the Belt and Road.
Quite a few Southeast nations are involved in infrastructure projects related to the One Belt One Road initiated by China.
While the projects are progressing, there are growing signs that contract disputes are rising.
This is especially so given that private companies are usually involved in these projects, meaning that infrastructure projects commonly associated with social interests are now needing commercial viability.
Litigation is expensive and the dispute resolution process for the large part is made difficult by the fact that the less developed countries tend not to have legal systems to address disputes adequately.
There's now a proposal for a need to create a Sino-ASEAN arbitration panel to address the interests of parties involved in such infrastructure projects.
Nobody ever said that cooperating on the One Belt One Road Initiative would be a smooth ride.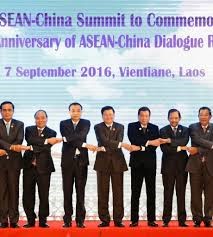 5. In the interest of the host market.
Foreign companies have huge stakes in the host country that they reside in.
Good infrastructural development in the host market is likely to open up opportunities for a foreign company.
A case at hand is the Kra Canal proposal in Thailand.
The proposed Kra Canal would slice through the Malay Peninsula some 800km south of Bangkok and about 200km north of Thailand's border with Malaysia, linking Andaman Sea and the Gulf of Thailand (see picture).
As China's One Belt One Road (OBOR) initiatives gained acceptance among the regional economies, there seems to be a new and coordinated drive among proponents of the project to push for Kra Canal's speedy realisation.
As seen from the picture, this would shorten the distance for transporting cargo from, for example, the South China Sea to the Indian Ocean.
To be exact, it would save at least 1,200km, or up to three days of sailing time.
European businesses are joining the lobbying process to get the Thai government to approve this project.
This is an ambitious logistics project that might alter the dynamics of business in South and Southeast Asia.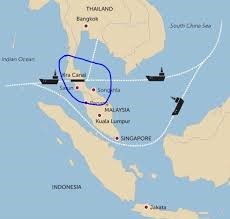 6. Saving South Korean businesses from China.
Due to the dispute around the deployment of THAAD, South Korea has been facing economic 'retaliation' from China.
South Korean consumer groups have borne the brunt of China's ire over the Terminal High Altitude Area Defense system as a Chinese boycott has hit Korea's cars, supermarkets and tourism industry this year.
Such is the extent of this retaliation that many South Korean businesses in China have had to leave while others with Chinese clients are facing survival challenges.
Last week, the South Korean government decided that it would offer tax benefits and cheap loans to those companies hit by China's economic retaliation.
It is hard to tell how long the 'standoff' will last but the backlash is substantial as big companies such as Hyundai and Kia have seen their sales in China drop by almost half year-on-year.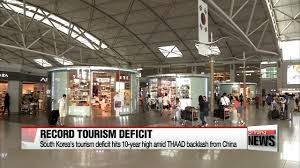 7. ASEAN e-commerce the next battlefield.
We know ASEAN has a population in excess of 629 million people and a GDP of around US$2.56 trillion.
So, market attractiveness is always there.
The latest statistics suggest that e-commerce is also picking up in the ASEAN, following the footsteps of China and India.
In particular, the B2C (online retail commerce) market has risen to more than US$50 billion in 2016.
But the development of e-commerce does not correlate with the population size of the respective nations in the region.
The most populous countries of Indonesia (255 million people), Philippines (100 million) and Vietnam (91 million) have e-commerce trade values of only US$5.3, US$0.5 and US$5.6 billion respectively.
On the other hand, Thailand, with a population of 68 million, has seen B2C values of US$19.6 billion while Malaysia (30 million) stands at US$17.5 billion.
These interesting statistics suggest that assumptions about ASEAN's market potential need to take into account the approach that is used.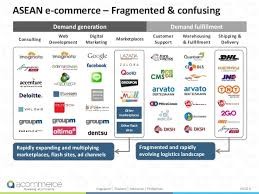 Urbanisation is supposed to be a major reform item for China.
But every time it relaxes city restrictions on migrants from other cities, the system breaks down, with more people flowing into the big cities.
Other forms of planning need to be in place.
Beijing is to be "downsized" and its population capped as the government tries to turn China's sprawling, overcrowded capital into a liveable, international city with cleaner air.
China made the announcement that it will restrict the permanent population of Beijing to 23 million by 2020.
Beijing had a population of 21.7 million in 2016.
This will partially be achieved through the clustering of Beijing with Tianjin and Hebei to build a special economic zone, allowing these two other cities to take over non-capital functions and focus Beijing as the political and communication centre.
It's an ambitious plan to link major cities together while at the same time capping population.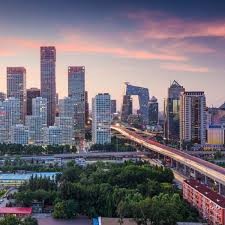 9. Watch out for more Chinese food import rules.
A set of new food import regulations was meant to be implemented this week.
In response to much lobbying, the Chinese authorities have more or less planned to delay the implementation by two years.
The announcement of the new rules was made in April 2016, which requires all food imports into China to carry health certificates, regardless of the levels of risks of the product.
All in all, the delay is good news.
But it doesn't mean that foreign companies should rest on their laurels.
European and U.S. government and trade officials have warned the rules would hamper billions of dollars of shipments to the world's No. 2 economy of everything from pasta to coffee and biscuits.
As we all know, China is on to its food supply chain and will constantly be looking to create new rules to allow it to have better control of incoming food stocks.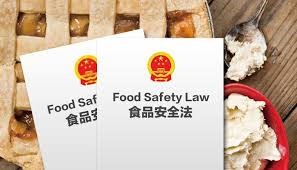 10. Keeping tabs on the world's largest source of international students.
Executive MBA (EMBA) programmes in China have been on the rise since they were first introduced around 15 years ago.
It's a lucrative market for many education institutions in China, as Chinese managers and officials alike sign up for such programmes not just to advance their knowledge but also to enhance their connections.
However, the EMBA programmes are now the target of anti-corruption campaigns.
Recent government regulations target the courses which many in authority have dismissed as networking clubs offering little in the way of education.
Since 2014, the Chinese government requires that government-related personnel who qualify for these types of EMBA programmes, which usually require extensive experience, to obtain official approval before enrolment. Further, they are to pay their own way.
Those still enrolled were required to quit.
Then in 2015, passing the national entrance exams become a condition for enrolling in domestic EMBA programmes, on the grounds of raising standards for EMBA programmes.
A lot of educational institutions have taken a hit with enrolments, especially those lower tier programmes.
While Chinese universities are rising in world rankings of tertiary education, there is still a lot of room for improvement in the education system.
And more restrictions will strengthen the market, which will eventually translate to more extensive competition for foreign tertiary education institutions seeking Chinese international students.
But in the short run, the reform of Chinese education institutions can only mean market uncertainty for a lot of potential Chinese students and can possibly create opportunities for foreign ones.