David Hargreaves says assuming the Government's proposed ban on offshore buying of existing housing stock can be made to work the focus goes back on ensuring future consistent supply of housing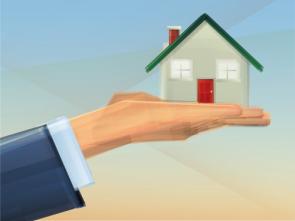 By David Hargreaves
Well, if the Government has indeed come up with a valid way of banning offshore buying of existing housing stock in New Zealand then it is to be applauded for tenacity and resourcefulness.
We need to see the shape of the legislation and whether there are any onerous bureaucratic costs involved through classifying residential housing as "sensitive" under the Overseas Investment Act, but on the face of it, look, all power to the Government.
Obviously, I didn't think the Government would easily be able to find a way around the restraints of our free trade arrangements and if it really has come up with a way that will stick so fairly quickly then questions will inevitably be asked about the previous Government and its justifications for a 'do nothing' stance.
The next question then is, will the ban really achieve much?
That's an interesting one. We still don't have convincing information available on just what the extent of offshore buying of our housing stock has been.
Therefore a ban remains in the category of a measure that's attempting to fix a largely unquantified problem.
What the move is though is symbolic. And that's presumably why the new Government was so keen to follow through quickly on the promise of such a ban.
It's a line in the sand. A statement that says 'New Zealand is no longer for sale'. 
So, symbolic, but maybe fairly meaningful too and likely to have a wider impact than is statistically noticeable.
Environments - by which I mean mood and spirit - are important. I think there's no doubt New Zealand has been seen as a 'soft touch'. People have emigrated here because it's seen as easy. They've bought houses here because the perception has been of a very light handed regulatory touch. And then there's the various goings-on regarding the registration of companies here that my colleague Gareth Vaughan has been highlighting.
The previous government appeared to be of the view that we had to bend over backwards, almost dare-I-say, prostitute ourselves as a country to attract overseas interest.
Well, that might have been the case once upon a time when this country was once memorably (and not entirely incorrectly) described by a US official as "a piss-ant little country south of nowheresville". But the world is a much smaller place now thanks to technology. We are on the map.
If we portray ourselves as an 'easy' environment then we are likely to attract the wrong kind of investment attention.
New Zealand shouldn't be offering large parts of the country for the highest bidder. Nor should it be doing things like offering low grade tertiary education that simply serves as a way for large-scale immigration. According to the Times Higher Education rankings New Zealand has just one university in the top 200 in the world (Auckland - at 192). Australia has SIX universities in the top 85.
We need to aspire to attract top people and quality investment.
The right sort of signal
So, as an aspirational measure, the Government's proposed foreign buyer ban sends the right sort of signals - and that might ultimately prove to be its most useful attribute.
As for where we are with the housing market at the moment, well, it is quiet and will be for the foreseeable future.
The RBNZ's 40% deposit rules for investors have done their bit. The 'credit rationing' employed by banks in recent times in response to their own funding pressures has also done its bit.
But just on the latter point, it is worth noting that household deposits held by banks increased meaningfully in September. That's consistent with anecdotal evidence that the squeeze on the banks has been lessening and means in the short term we should not see upward pressure on mortgage interest rates and banks might be more relaxed about lending - notwithstanding the RBNZ's various LVR restrictions.
Theoretically the availability of more money from the banks again at still low interest rates could provide more fuel for the housing market. That's where the psychological impact of the offshore buying ban could help, with less inclination for would-be buyers to indulge in what might be termed panic buying.
Earning its spurs
Having sent some of the right signals on the demand side of the housing market - something that the previous government was very adverse to doing - the new Government's got to attempt to earn its spurs by achieving credible things with supply.
That is likely to be very challenging.
Building activity in Auckland has flattened out at a rate of around 10,000 dwelling consents a year. Stats NZ estimated that in the year to June the population in the country's largest city grew by about 43,000. So, based on three people per home, over 14,000 new homes would have been needed in that period.
Whatever happens to house prices in the short term there will, longer term, be a squeeze on housing particularly in Auckland.
The challenge is to ensure consistency of building through good times and bad. That's something that has not been achieved in the past and is one part of the challenge this Government faces.