Fonterra needs to give a fulsome explanation in its forthcoming interim results of just what is happening with its teetering investment in China's Beingmate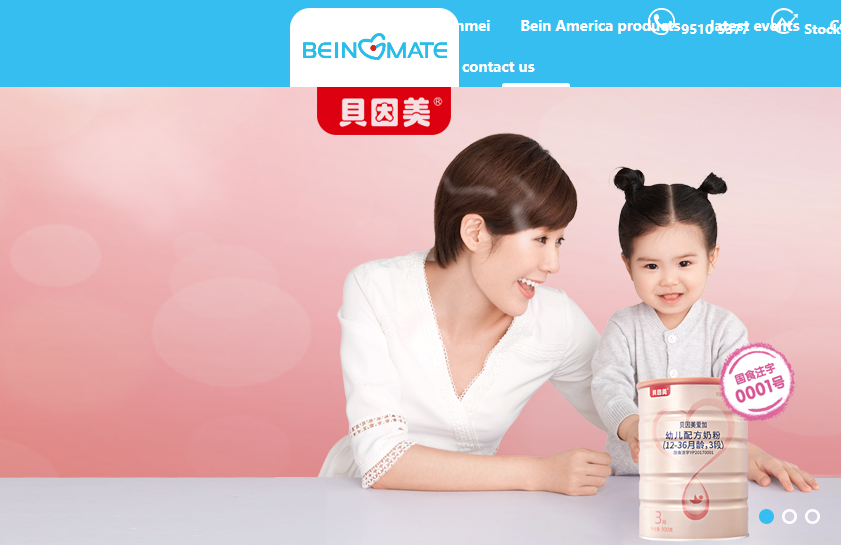 By David Hargreaves
Well, some people might say that the latest "another fine Chinese mess you've got me into" episode from Fonterra is a big problem for the farmers.
Personally, I don't see it that way.
Well, yes, okay, it is a problem for the farmers, but also, I reckon if Fonterra's got problems I have got problems. Anybody who lives in New Zealand has a problem.
Fonterra sneezes: We catch a cold.
A very significant part of New Zealand's economy, and therefore the wellbeing of us all, is entrusted with Fonterra. That's why I was and remain opposed to the creation of one giant dairy company. It was and is putting all our milk in one pail. If the guys in charge of this 'one company to rule them all' mess it up then potentially they mess up the whole industry. And leave our economy floundering.
Now, they haven't done that, but the record is, shall we say chequered. And no more so is this the case than with involvement in China - a hugely important market.
Sanlu
Fonterra won't appreciate me bringing up the Sanlu disaster, but I'm afraid you can't look at the new China Crisis it faces without some regard to history and mistakes that were made and apparently have been repeated.
In the mid 2000s of course the 43% investment by Fonterra in Sanlu was the New Zealand company's big gateway into China. But in 2008 Sanlu was heavily implicated in the industry-wide tainted milk scandal in China in which six infants were reported to have died and more than 50,000 hospitalised. Fonterra ultimately wiped the $200 million value of its investment in Sanlu.
When Fonterra therefore announced in 2014 that it was having another go, this time with a deal that ended up in it investing in March 2015 the sum of $756 million for 18.8% of Beingmate Baby & Child Food Co, there was nervousness out there. But Fonterra assured everybody it would be okay this time.
When announcing the intention to invest in Beingmate Fonterra Chief Executive Theo Spierings said the partnership would be a "game changer" that would "provide a direct line into the infant formula market in China, which is the biggest growth story in paediatric nutrition in the world."
Spierings, and any named Fonterra executives for that matter, were notable by their absence in the statement that Fonterra's corporate communications unit issued on Monday informing the NZX that Beingmate's loss for the 2017 year could be over $200 million, basically double what had earlier been indicated.
But of course the even bigger concern is the comments questioning the financial management and reporting of Beingmate. 
This is going to need some explanation.
This is looking worse
Right now the financial loss from this latest misadventure actually looks like it will be worse than that from Sanlu.
It's not crystal clear from Fonterra's annual accounts, but to this point the Beingmate stake has not been written down by much. The 2017 Fonterra accounts gave a valuation of "investments in associates" - presumably mostly Beingmate - of $617 million, down from $739 million the previous year.
At current market values the Beingmate stake is worth about only $250 million.
But things could get worse yet. How will the Chinese market authorities react to the apparent boardroom disagreements going on?
The other point is that the rules of the Shenzhen Exchange on which Beingmate is listed suggest that the exchange can threaten to delist a stock that makes two consecutive losses - as Beingmate will.
A delisting of Beingmate would surely leave Fonterra up the proverbial in terms of negotiating any value for its stake.
Now brave people might argue that even if Fonterra loses a big chunk of the $750 million it invested, it's big enough to bear it. 
Well, yes, but how many deals like this can even a giant company bear?
Loss of opportunity
And the other point is it is not just the fact that the money invested gets lost - it's the loss of opportunity. Even just sticking that amount of money in the bank in 2015 would now see the original investment worth about $850 million. A sound investment in a company making money could have easily seen that money now be worth over $1 billion.
But beyond these kinds of figures lurks another potentially very dicey area, namely: How handcuffed to Beingmate is Fonterra when it comes to distribution of its products in China? I don't know, because Fonterra simply hasn't spelt out enough detail of how its arrangements with Beingmate work.
Potentially the disadvantage to Fonterra from what looks like a disastrous decision may go way beyond the 'headline' amounts of money lost. 
Note, however, that I am getting into some speculation. And I'm speculating because I don't know and because Fonterra has said so little in its public communications in the past three years about what is going on with Beingmate.
We need information
Fonterra is set to release its interim results toward the end of March. At the very least it needs to come out with a very clear description of what exactly has gone wrong, what the losses are, what writedowns it will take, what potential long-term damage has been done to its trading prospects in China, and what the path forward is from here.
In actual fact, I think it would be preferable if Fonterra could say something substantial on this even before the interim release. 
I'm afraid Fonterra really has to this point applied 'the mushroom approach' with the Beingmate Investment.
Well, the farmers and, yes, the people of New Zealand need some explanations. Fonterra, you are carrying our pail of milk. Where are you taking it?