David Hargreaves says the CBL disaster appears to have revealed massive loopholes in our regulatory processes; shareholders and the investment community deserve better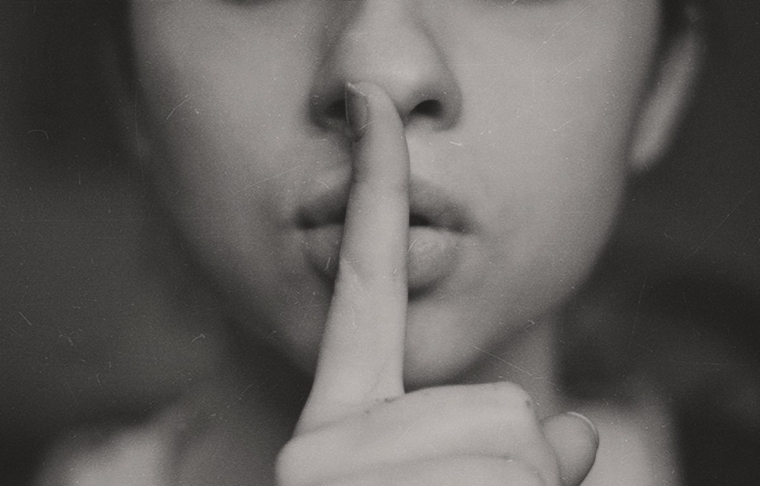 By David Hargreaves
Here's a hypothetical situation for you.
Imagine you are buying a house. It's in Auckland, so, we are talking serious money. Let's say $1 million. You do all your due checks and processes, find the finance and sign up for the house.
Then you find out somehow or other about the existence of a confidential land assessment done for the council that reveals the property is on a landslip risk and therefore may be worth considerably less than what you've just paid - if in fact anything at all.
Would you be A/ "Oh, well, never mind, it's just money." Or would you be B/ "Why the @#X wasn't I told?".
Let's try another situation. In this case an investor decides to buy shares in a company, let's call it CBL. The investor does all the checks based on the publicly available information and announcements, satisfies themselves based on the available information that the company is sound, and then buys the shares, say for $3.17 each.
Subsequent to buying the shares our investor then finds out that the regulator of the industry our company has operated in, let's say insurance, and let's call the regulator the Reserve Bank of New Zealand, has been for months investigating the company and imposing increasingly stringent conditions on it and what it could spend.
Further, the regulator/RBNZ had formed the view, expressed to CBL as long ago as August - but kept confidential -  that CBL "has not been and is not carrying on its business in a prudent manner".
Would our investor have liked to have known this? Weren't they entitled to know this? And would they have paid $3.17 a share if they had known? Well, of course not.
So, the first situation is hypothetical and the second, unfortunately, all-too real. 
The point I'm trying to make is, yes, the buyer beware rule should always be heeded. But, after you've made all the checks you possibly can in buying something and sought all the information publicly available, you are probably entitled to believe you are getting fair value for your money. CBL shareholders were not. And information that would have told them this was not made available to them till too late. 
I think the CBL case has thrown up a very serious loophole or at least flaw in our regulatory processes. There should be a formal inquiry into what went wrong here. It must not be allowed to happen again.
The credibility of the market is in question. 
Information for all
Sharemarkets depend on having information available to all parties on which informed investment decisions can be made. With CBL the regulators had information I believe was material and they did not inform the market of that. Not a word.
To my mind there is no doubt at all that something needed to have been said the moment the RBNZ started getting closely involved with CBL in July last year, and specifically after the RBNZ wrote to the company issuing directions on July 25 and indicating it was to seek an independent report on the company. 
A look at the trading figures on the NZX and Australia's ASX (on which CBL was also listed) suggests that between the two markets from that date (July 25) till the trading halt last month something over 43.5 million CBL shares changed hands. With the price seldom going under NZ$3 during that time, these trades would have been worth comfortably in excess of NZ$130 million. That's a lot of money changing hands for a stock that was not (in view of what was going on) being properly priced by the market. Nor was the market a properly 'informed' one. 
The company was 'worth' a shade under NZ$750 million when trading in the shares was halted.
Harbour Asset Management, which had the misfortune to to accumulate - on behalf of clients - over 7% of the CBL shares, reckons they might now be worth 28c each. This would make its holding worth around $5 million, versus over $50 million before the trading in shares was halted.
The Harbour calculation would make the whole of CBL now worth $66 million - which is bad next to nearly $750 million a month ago.
Worth nothing
But actually, sorry to be a bundle of joy here, but I think when the final calculation is done those shares will be worth nothing. Zip, nada, not a nickel. Shareholders are pretty much last in the queue of what becomes a long line of hands-out when a company is liquidated.
Now we don't know for sure what will happen to CBL. But my guess is we won't see it operating as a company again.
Experience of company failures suggests that once the specialists start getting under the hood the financial problems are almost always bigger than earlier thought.  
In the case of CBL assets will be sold as they can be to meet secured creditors - something in the region of $180 million worth of them. I can't think of many if any instances in New Zealand where a company has gone under and then shareholders have actually got something back. I can think of very many instances where they did not. There may be litigation - that's highly likely, in fact probable. And that's probably the only way. But that would take time.
The regulator had concerns
What makes CBL different to other instances in which companies have failed, however, is the specific circumstances. The fact that the regulator in the shape of the RBNZ had very specific concerns about CBL going back some considerable time. The fact that it was privy to information that showed things were not well within the company.
What rights were the shareholders given?
The RBNZ does have a memorandum of understanding with the Financial Markets Authority, which oversees the NZX. And under the terms of this MOU the RBNZ did inform the FMA is was engaging with CBL.
This from the FMA: 
"The FMA was informed of the RBNZ investigation into CBL in August 2017. The FMA was informed that this investigation was subject to confidentiality orders.  The information which led to an investigation by RBNZ was in dispute by CBL.  This information was provided to the FMA under the FMA/RBNZ Memorandum of Understanding."
I asked the FMA why it did not require at least some disclosure of the RBNZ's involvement with a company (CBL) that was then valued at something in the region of $750m, and was having its shares changing hands in what (in my view) was an uninformed market?
This was the response:
"Prior to 2 February 2018, although the FMA was aware of the RBNZ's concerns, the information was in dispute between CBL and RBNZ.  During this period there was insufficient information to be able to contradict CBL's assessment of its financial position.  The purpose of the RBNZ engagement was to substantiate the information being provided by CBL.  The FMA engaged with NZX Regulation, who engaged with CBL during this period and CBL confirmed to NZX Regulation that it was in compliance with its continuous disclosure obligations.

"The fact that a listed issuer is engaging with a regulator is not necessarily material information in itself.  The materiality of the information depends upon the nature and likely outcomes of that engagement. 

"On 2 February 2018 we received further information from RBNZ that led us to believe there was a significant risk of a false market in the CBL shares.  We passed this information on to NZX Regulation, and following dialogue between NZX Regulation and the company, CBL was put into trading halt."
Well, I'm sorry, but I can't agree with the assertion that "the fact that a listed issuer is engaging with a regulator is not necessarily material information in itself". I think the fact that a regulator is engaging with a listed company - particularly when that regulator as in this instance believes the company "has not been and is not carrying on its business in a prudent manner" is highly material. 
A real worry
The fact that the FMA could make such a statement is, I think, a real worry. Because it does open up the possibility that this regrettable situation could be repeated. At the very least I do think we do need a rule that makes public the fact that a regulator is interacting with a publicly listed company.
I'm not saying that it would be easy to decide just what should be conveyed to the market at such times - but something should. Otherwise the whole thing begins to look like a tiered society structure, with the shareholders at the bottom, second-class citizens, being kept in the dark. But, you know, they are the people who are putting up money and taking risk. And they have an absolute right to know that a dispute is going on with the regulator - and then be able to make their own decision.
The reality is that all episodes such as this do is confirm on the part of the property believers that there is no other way. It's invest in property or nothing. And frankly, when you look at something like this, who can argue?   
There is a much broader issue here in the context of share investment as an asset class struggling in this country to hold its own.
A struggling market
The NZX has just recently lost one of its great success stories Xero - off to Australia in search of a bigger pool of investment funds. One of the largest companies Fletcher Building is now in the midst of a painful restructuring. One of the former darlings Sky Television is now a fast fading star. CBL was one of the top 50 stock by capitalisation and because of that the index-linked managed funds were obligated to hold shares.
The NZX is facing I think an uphill struggle to retain some relevance in New Zealand. The whole future of the managed funds industry here is now looking questionable.
This country needs a bigger pool of investment money to help companies survive and grow.
With the regulators shooting the sharemarket investment industry in the foot like I believe they have in this instance, the task is just that much harder.