The Government is being criticised for sticking to its promise to reduce net core Crown debt to 20% of GDP by 2022 – but this commitment does not mean it won't keep taking on debt, Jason Walls says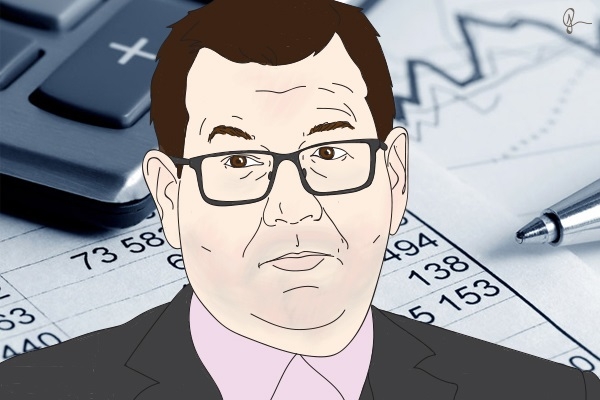 By Jason Walls
"There are a couple of different ways to skin that cat," Prime Minister Jacinda Ardern told me on Monday, after my umpteenth question about the Government's debt commitments.
She, and her Finance Minister Grant Robertson, may well be getting sick of constantly defending the Government's Budget responsibility rules.
The criticism has got to a point where Robertson has been forced to devote sizeable parts of his economic scene-setter speeches to doubling down on the commitments.
At his pre-Budget speech to businesspeople in Auckland on Tuesday, he emphasised the importance of having a buffer in the event of an economic shock.  
He was singing a similar tune when speaking to the Otago Chamber of Commerce last month, when he said he makes "no apologies" for sticking to the rules.
Meanwhile, senior Government Ministers have been following the Prime Minister's lead of dampening Budget expectations – accusing National of leaving the books in a dire state.
The question critics have been asking is how can the Government commit to not borrowing money to cover the costs of the infrastructure deficit it inherited, especially at a time when taking on debt is so cheap?
The answer is it can, and it is – "there are a couple of different ways to skin that cat."
The Government will take on more debt
Reducing debt to 20% of GDP in five years does not mean the Government won't take on more debt.
Ardern says if GDP is increased while the Government is paying down debt, "we will have an extra buffer."
According to Robertson: "in the course of this term, obviously we will be borrowing significant amounts of money to do the things we want to do."
Robertson only needs to reduce the Government's debt by a mere 1.6%, it's currently 21.6%, over five years to meet the Government's commitment – that's an average of just 0.32% a year.
Compare that with the Treasury's forecast that average economic growth over the next five years will be just under 3% a year and it becomes clear the Government has room to borrow billions more without straying from its debt commitments.
Look at it this way – last year, New Zealand's GDP was $283 billion. If the Government can borrow as little as an extra 1.5%, that's an extra $4.2 billion without breaking its commitment to getting debt to 20% by 2022.
The actual dollar amount of debt is increasing while debt as a percentage of GDP is falling, which the Government is fine with.
Both Moody's and S&P account for sovereign debt to GDP in their credit ratings, so as long as the economy is growing strongly Robertson is in the clear even if the dollar amount of debt has risen.
Robertson says the Government has always planned for this.
"Debt, by its nature, can be lumpy in terms of how much you need to borrow at any given moment and what the repayments might be.
"We have never shied away from the fact that the reason we have slowed the debt track down is to enable us to invest more in infrastructure and housing and the services we need."
But how much more debt the Government can take on depends on how much the economy grows by.
Treasury's forecasts have been called optimistic by some economists and its estimates are higher than most other forecasting agencies in New Zealand.
But Robertson says he remains confident in Treasury's forecasts.
"I think Treasury's long-term record is pretty good when it comes to forecasting. There clearly will always be different views."