David Hargreaves says the country is in urgent need of a clear approach to its migration policy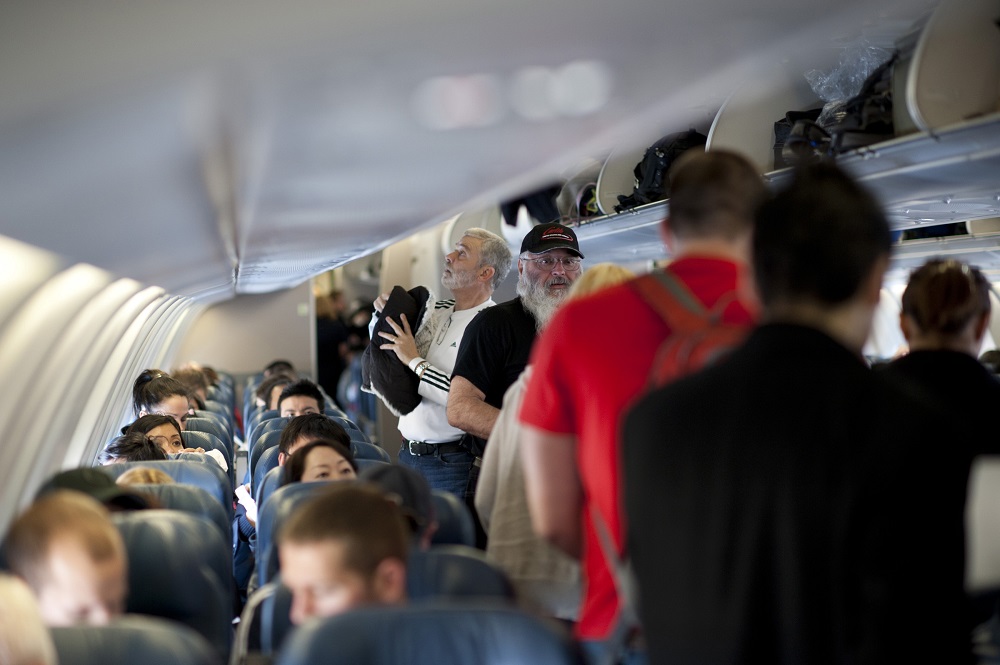 By David Hargreaves
The Labour Party has swiftly moved in the past year from a policy of tackling migration head-on to what looks suspiciously like a wait-and-see policy.
The proposed changes around student visas and attached work rights announced during the Queen's Birthday holiday weekend very much fit in with the wait-and-see idea. 
On the one hand the new measures are to be welcomed in the focus on trying to quell exploitation of new migrants by, particularly, unscrupulous employers.
But on the other hand the giving of a free-pass now to people taking degree-level courses could in time actually increase the number of people coming in with student visas.
The fact that Labour has been able to take its new wait-and-see and say-little policy on migration is due to the fact that the overall figures are now dropping.
However, there's a heck of a lot of moving parts within the figures as produced by Statistics New Zealand and it is worth drilling into them in an attempt to work out just what is happening. 
I've tried to make it easy for you by compiling some (I think) relevant tables. I've only gone back as far as 2012 in an attempt to not baffle with too much information. Roughly speaking, 2012 captures the low point of the previous migration cycle moving into the uptick that became the raging tsunami of immigration we've seen.
The latest available annual figures are for the year to the end of March, so, those are presented here:
Net migration (arrivals minus departures) (Ann to Mar)

 
NZ citizens
Non-NZ citizens
TOTAL ALL
2012
-39,123
35,740
-3,383
2013
-35,447
37,989
2,542
2014
-16,029
47,943
31,914
2015
-6,409
62,684
56,275
2016
-3,569
71,188
67,619
2017
-1,341
73,273
71,932
2018
-1,081
69,065
67,984
We can see that the overall net immigration figures are now declining. The peak annual migration number was 72,400 recorded in July last year, so, we've been quite swiftly working our way down, although obviously these numbers are still historically way up there.
So, that table is the 'big picture'. 
Then we move to the latest available monthly figures, which are to April. To compare apples with apples I've compiled tables just made up of the April month figures going back to 2012.
So, the next table is a bit more busy, but bear with it, because the information is rewarding. 
Permanent & long-term Net migration April month

 
NZ citizens
Non-NZ citizens
TOTAL ALL 
 
Actual Counts
Seasonally Adjusted
Actual Counts
Seasonally Adjusted
Actual Counts
Seasonally Adjusted
Apr 2012
-4,005
-3,380
1,743
2,520
-2,262
-910
Apr 2013
-2,805
-2,150
2,777
3,790
-28
1,610
Apr 2014
-1,073
-410
3,497
4,680
2,424
4,260
Apr 2015
-969
-270
3,931
5,320
2,962
5,040
Apr 2016
-960
-210
4,413
6,020
3,453
5,800
Apr 2017
-1,025
-250
4,431
6,180
3,406
5,930
Apr 2018
-1,053
-240
3,513
5,140
2,460
4,930
What we have there is the 'net' figures (that's arrivals minus departures) for both NZ citizens and non-NZ citizens. And then there's the total of both. Also included is Stats NZ's 'seasonally-adjusted' computation. This attempts to 'smooth' the figures and take out the normal seasonal variations (which are considerable simply because of the seasons - or weather if you like).
The seasonally-adjusted figures are good for showing the 'trend'. 
At one point going back over a year now we were averaging around a 6,000 net gain in migrants every month - which ended up with us recording annual gains of 72,000+.
As can be seen from the very bottom right figure in the above table the seasonally adjusted figure is now dipping below 5,000, which tells you that our annualised level of gain is now running at around 60,000.
So, that's already a drop of around 16.5% on the levels of net gain seen not so long ago.
Obviously it will be very interesting to see if those seasonally-adjusted monthly figures keep falling in the next few months.
Composition
The next big point of interest is to see how people are getting into the country - namely what kind of visa they are coming in on.
The below gives the full picture of arrivals for the year to March 2018, with comparable figures again going back to 2012.
Permanent & long-term arrivals by visa type (Ann-Mar)

 
Residence
Student
Visitor
Work
NZ/Aus
citizens
Other
TOTAL
2012
13,005
16,151
4,424
23,937
26,179
688
84,384
2013
12,640
14,293
4,265
26,347
27,793
688
86,026
2014
12,722
16,822
4,747
30,862
32,024
818
97,995
2015
13,685
25,491
5,034
34,452
34,339
788
113,789
2016
14,735
27,704
5,865
38,620
36,355
790
124,069
2017
16,763
23,861
6,357
43,725
38,119
693
129,518
2018
14,590
23,839
6,699
46,338
38,713
666
130,845
It's a lot isn't it? The overall total coming in has increased 55% in the past six years.
It's worth highlighting some things in there. 
Note the NZ/Aus citizens numbers. They've increased nearly 48%. That's worth bearing in mind because there's nothing that can be done about those numbers (unless there's a policy change on free access to New Zealand for Australian citizens). And the other point is, although the figures aren't broken down, NZ citizens would make up the majority of those figures and obviously Kiwis are always going to be free to come and go as they please. Point being the NZ and Australian citizens right now fall outside of any Government policy changes.
Next point of very big note is the student numbers, which are now starting to decline - a decline that would undoubtedly be to do with tweaks in 2016 and 2017 made to setting by the previous National Government. These included reduction of the residency target figure, tougher language requirements, and the changes to skilled migrant categories - which potentially probably also had an impact on student numbers given that clearly of lot of 'students' were really targeting coming here to work.  
But then there is the whole issue of work visas - and that is the biggie. As can be seen the annual figures to March show that the numbers issued work visas have roughly doubled in the past six years and you've now got round about the population of say Nelson city coming into the country to work every 12 months. 
At which point I bring in yet another chart, this again for the month of April going back to 2012. This one shows the more immediate current trends and as I'm highlighting the student, work and residence visa figures I've just included those, along with the totals (so, NO, the figures going from right to left don't add up to the total given because some categories such as NZ/Aus citizens have been taken out).
Permanent & long-term arrivals by visa type (April)

 
Residence
Student
Work
TOTAL
Apr 2012
898
803
1,500
5,123
Apr 2013
978
834
2,112
6,314
Apr 2014
1,039
1,223
2,152
7,130
Apr 2015
943
1,425
2,502
7,776
Apr 2016
1,266
1,366
2,707
8,376
Apr 2017
1,181
1,374
2,973
8,637
Apr 2018
891
1,270
3,010
8,247
And what can be seen is that the pace of work visas is still steaming along. Some 3000 in the latest April, which again is double the amount that were issued for the same month six years ago.
The student numbers show a continuance of that falling trend. 
The monthly figures also - more clearly than the annual figures - highlight a sharp fall in the numbers of residence visas. The 891 figure for April is in fact the lowest April total since Stats NZ started breaking these figures down in 2003 and it's the lowest figure for any month since June 2013.
Here then are the April figures shown according to whether those coming into the country are NZ citizens or non-NZ citizens.
Permanent & long-term arrivals - April month

 
NZ citizens
Non-NZ citizens
TOTAL ALL 
 
Actual Counts
Seasonally Adjusted
Actual Counts
Seasonally Adjusted
Actual Counts
Seasonally Adjusted
Apr 2012
1,402
1,780
3,721
4,590
5,123
6,370
Apr 2013
1,691
2,130
4,623
5,720
6,314
7,860
Apr 2014
1,947
2,450
5,183
6,450
7,130
8,900
Apr 2015
2,026
2,540
5,750
7,220
7,776
9,760
Apr 2016
2,093
2,620
6,283
7,960
8,376
10,600
Apr 2017
2,067
2,590
6,570
8,390
8,637
10,990
Apr 2018
2,113
2,650
6,134
7,840
8,247
10,500
The numbers of Kiwis coming in have been remarkably consistent.
As for non-NZ citizens, the latest April shows a reasonably significant fall from the figure of a year ago, which would be consistent with some impact from the tweaks made by the previous National Government.
That impact is then, I think, more clearly shown by the final chart, which shows those leaving the country, again for April.
Permanent & long-term departures April month

 
NZ citizens
Non-NZ citizens
TOTAL ALL 
 
Actual Counts
Seasonally Adjusted
Actual Counts
Seasonally Adjusted
Actual Counts
Seasonally Adjusted
Apr 2012
5,407
5,170
1,978
2,070
7,385
7,270
Apr 2013
4,496
4,280
1,846
1,930
6,342
6,250
Apr 2014
3,020
2,860
1,686
1,760
4,706
4,630
Apr 2015
2,995
2,800
1,819
1,900
4,814
4,720
Apr 2016
3,053
2,830
1,870
1,940
4,923
4,800
Apr 2017
3,092
2,840
2,139
2,210
5,231
5,060
Apr 2018
3,166
2,890
2,621
2,700
5,787
5,570
I've put the counts of the actual numbers of non-NZ citizens leaving in bold. 
The 2,621 non-NZers who left in April made up the hghest total for an April since Stats NZ started publishing this particular breakdown in 1978.
And the April figures follow on from several months of close-to-record departures of non-NZ citizens.
Therefore, it will be most interesting to watch this pattern and see if it continues or indeed increases.
Meanwhile, though, if you look on the left column of that last table at the actual numbers of NZ citizens leaving, that's remained very consistent. A key thing to watch will be if those figures of Kiwis leaving start to blip up again (as may well happen if the economy here dips and if at the same time the Australian economy starts to pick up).
We are therefore at something of an interesting crossroads. 
These figures as presented here would suggest there's still a massive issue around issuing of work visas - IE far too many.
Really you can't just look at the overall migration total, you have to look at the moving parts within that total. What those individual parts tell you is that we don't appear to have our migration settings anything near right.
Where are the policies?
We are still depending on the kind of 'natural' changes in the flows for the figures to effectively 'come right' of their own volition.
The point is though that with the numbers of work visas still very high, it would only take another upsurge in student numbers - as might happen under the new degree-friendly Labour policy highlighted at the beginning of this article - to see the total migration numbers start to rise again.
Where are the targets? It's high time that this country actually had proper targets. Ask the question: Do we want an increase in the total population numbers? I think the answer for a lot of interest.co.nz readers is NO. 
We should therefore as a country be targeting migration numbers directly in terms of how many people we think can properly be housed and afforded in this country. And if there's too many migrants coming in, cut the numbers.
This government, contrary to what it said it would do in Opposition, is doing the same as the previous Government - leaving it to chance.
It's well past time for some serious thinking and some proper policies, people.