Andrew Coleman probes whether New Zealand's productivity performance has been adversely affected by the way capital income is taxed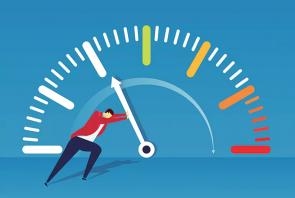 By Andrew Coleman*
This is the introduction from a paper entitled Taxing capital income in New Zealand: an international perspective. It is available here in full.

For several decades, New Zealand has had an economy characterised by high labour participation rates but low capital intensity, low productivity levels, and low per capita incomes. A programme of reforms in the 1980s and 1990s raised income growth rates and arrested the decline of incomes relative to other OECD countries. However, the increase in productivity growth rates has not been large enough to enable New Zealand to catch up with other countries.
Some of the 1980s and 1990s reforms involved significant changes to the tax system. Many of these reforms were aimed at reducing the ways taxes can alter the economic choices that people and firms make. Top marginal income-tax rates were reduced, a value-added tax (GST) was introduced, a system of imputation credits for dividend income was implemented, and the taxation of retirement savings was reformed. As a result of these reforms, New Zealand has a tax system that differs in many ways from the tax systems of other OECD countries. While many of the tax reforms have been successful, and have been lauded internationally, some tax distortions remain and some may have been exacerbated.
By world standards, New Zealand has relatively low taxes on labour incomes (see the discussion in Section 2). Economic logic suggests low taxes on labour incomes should promote or at least not discourage labour participation and encourage people to undertake rewarding activities. Consistent with this logic, New Zealand has the fifth highest labour participation rate in the OECD, and particularly high participation rates for people aged over 55. Taxes may not be a particularly important determinant of participation rates, however. There is reasonable consensus among tax experts that income taxes have only modest effects on the labour participation decisions of prime-age males, although there is less consensus on the extent that taxes affect the participation decisions of women with children (Slemrod and Bakija 2017). New Zealand' labour force participation rate is high, but it is not dissimilar to several countries with high taxes on labour incomes such as Iceland, Sweden, Denmark, the Netherlands and Norway.
In contrast to the low taxes on labour incomes, New Zealand collects relatively large amounts of tax from capital incomes (also see the discussion in section 2). There is growing although not yet conclusive international evidence that high taxes on corporate income reduce economic growth rates by reducing the speed at which firms make productivity-enhancing investments to catch up with the leading firms in their sectors (Lee and Gordon 2005; Arnold et al 2011; Gemmell et al 2018). Moreover, New Zealand's taxes on capital income are unevenly applied, as some forms of capital income are taxed at much lower rates than other forms. The uneven way capital incomes are taxed may be reducing investment in sectors subject to high tax rates and encouraging investment in sectors subject to low tax rates. To the extent this is happening, it is liable to reduce economic efficiency and the overall productivity of the economy.
Even though the ways capital-income taxes affect investment patterns and productivity levels are imperfectly understood, most countries are concerned that poorly designed capital income taxes may impose large economic costs because they divert investment flows towards sectors that are lightly taxed or towards foreign jurisdictions (Mankiw et al 2009). Since the 1980s most countries including New Zealand have reduced taxes on capital income. Indeed, many countries including all of the Nordic countries have chosen to tax capital incomes at lower rates than labour incomes out of concern that high taxes on capital incomes impose economic costs that do not justify the revenues they raise.
The structure of taxes may also affect productivity levels by changing where people choose to live. Globally, a rising fraction of people choose to live in regions of a country that have relatively low productivity levels but offer desirable natural facilities rather than regions that have high productivity levels (Graves 1980; Chen and Rosenthal 2008; Partridge 2010). High taxes on consumption and income may reduce productivity by deterring internal migration flows to the most productive cities and by encouraging migration to less productive cities with favourable but untaxed amenities (Albouy 2009). Because it alters location decisions, this mechanism is similar to the effect that restrictive development regulations may have on aggregate productivity (Hsieh and Moretti 2015; Schleicher 2017).
In recent years the OECD has argued that the tax reforms with the greatest scope to enhance productivity growth concern the way capital incomes, particularly property incomes, are taxed (Johansson et al 2008; Brys et al 2016). For this reason, this paper primarily concerns the taxation of capital income and asks whether New Zealand's productivity performance may have been adversely affected by the way capital income is taxed.
Three issues are addressed:
1. Does the tax system reduce productivity levels by encouraging investment in low productivity sectors?
2. Does the tax system reduce productivity growth rates by discouraging investment in the most productive and dynamic firms within sectors?
3. Does the tax system reduce productivity levels by deterring investment in high productivity regions?
These questions are addressed sequentially. First, the paper examines the extent that New Zealand imposes different effective tax rates on different forms of capital income, and how this may encourage over-investment in lightly taxed sectors or asset classes. Much of this analysis concerns residential property taxation as this sector is extremely large and has particularly low tax rates. Secondly, the paper reviews the recent literature examining the way taxes on businesses may reduce the growth rate of more productive and dynamic firms. A key issue that arises when examining this question is whether the dynamic effects of business taxes on productivity growth may justify taxing capital incomes at lower rates than labour incomes. In contrast to the position adopted by the Tax Working Group, this paper argues that standard economic analysis provides no reason to tax capital and labour incomes at the same rates and several reasons not to tax these incomes at the same rates. Indeed, consistent with this theoretical position most OECD countries tax capital incomes at lower rates than labour incomes. Thirdly, the paper briefly considers how income and consumption taxes may encourage migration to low-productivity regions with desirable natural amenities.
A major reason that this paper focuses on the taxation of capital income is that New Zealand has a capital-shallow economy and levels of labour productivity which are low by OECD standards. It is possible but by no means proven that New Zealand's unusual tax system may be affecting investment and saving patterns in ways which are detrimental to productivity growth. There has been little research undertaken about the way that New Zealand's tax system affects productivity growth rates and levels, which is surprising since New Zealand's tax system is now quite different to those in many OECD countries. Indeed, in writing this paper it was striking how little agreement there is even over such basic issues such as whether New Zealand has high or low taxes on capital income, an issue that is inadequately addressed in the Tax Working Group Interim Report. Whatever the outcome of the Tax Working Group recommendations, it is to be hoped that considerably more research is undertaken about the ways New Zealand's tax regime may be affecting its productivity outcomes. Currently little is understood about the incidence, productivity and distributional consequences of several aspects of the New Zealand tax system. Nor does there appear to be a work programme aimed at resolving several areas of uncertainty. It will be difficult to design a tax system that will enhance New Zealand's society in the future unless there is a greater understanding of the ways New Zealand's unusual tax system affects economic decision-making and aggregate economic outcomes.
---
*Andrew Coleman is a senior lecturer in the economics department at the University of Otago. He's also principal advisor & economics lecturer at Treasury.