David Hargreaves says the lasting legacy of the Government's new 'Healthy Homes' initiative will likely be increasing numbers of people dependent on the state for a roof over their heads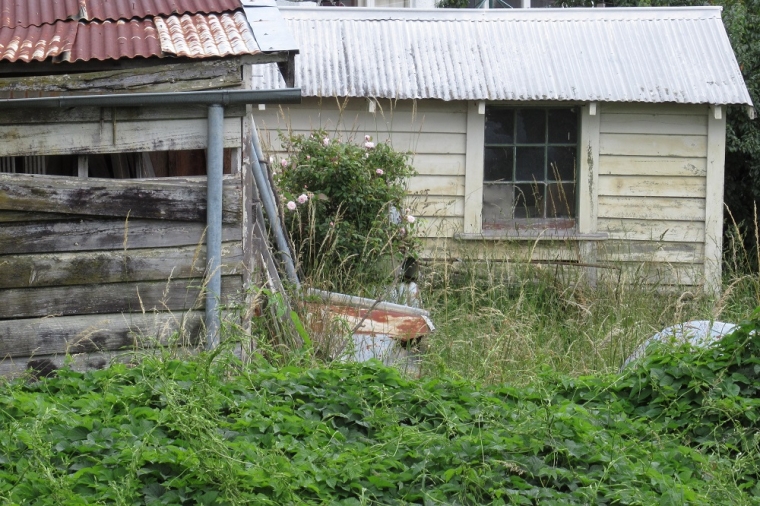 By David Hargreaves
Increasing numbers of people driven into the arms of the state.
That's the inescapable conclusion I ultimately come to over the Government's new 'Healthy Homes' initiative.
In what's becoming rather too symptomatic of this Government, the new measure can be seen as something that's ideologically prompted, heavy on symbolism, and falling down on practicality.
I was probably prepared to cut the thing some slack, to take with a bucket of salt the moaning of the inevitable interested parties of "wooooo! It will force rents up!"
But then I read the comments of officials from the Housing and Urban Development Ministry itself, in which they warned, yes, of higher rents - and also of houses being withdrawn from the rental supply stock.
"A reduction in rental housing particularly low quality homes are likely to disproportionally effect low income households, potentially increasing demand for public and emergency housing," the officials say.
The landlords will be okay - put the rent up
They also make a, I think, quite extraordinary comment in "mitigation" for landlords. In effect they say that due to the numbers of migrants coming into the country the pressure on the lower numbers of rental houses available will force rents up - so landlords who might be put off by the changes and the costs of these measures will stay in the game because of the higher rental returns. 
So, this is the agency responsible for administering this saying that the measures will reduce housing stock available for rent, will drive more low income people to seek state help, will put pressure on housing numbers generally (this in a country with an already acknowledged shortage) and will provide higher returns though for landlords who stay the course because of the high number of migrants coming here.
Now, I'm sure the ready defence of the Government would be that it's the job of officials to put the gloomy glasses on and to, in effect cover themselves, by pointing out potential problems with any new policy.
By the same token though, I think these comments are pretty strong and should be taken seriously.
One of the biggest problems I have with this new policy is that it becomes quite clear in reading all the background material prepared for the Housing and Urban Development Minister Phil Twyford that nobody has a handle on the detailed condition of New Zealand's rental housing stock.
We don't know the details
Yes, officials know that there's about 600,000 rentals in the country. And yes there's been some research done, but it's by no means clear what the condition of all individual houses is in respect to whether or not they are insulated and what kind of heating they have. 
So, while the estimate has been given of perhaps over $10,000 needing to be spent by landlords getting up to scratch properties that don't meet any of the new requirements, we are all in the dark about how many properties that actually will entail.
Clearly if there's quite a bunch of those, and the landlords decide to simply quit on them as rentals then that's going to produce a hump in rental shortages quite quickly.
As I see it, what is needed in this country is to remove the existing shortage of housing stock (not make it worse) and to progressively get rid of older homes that are not now fit for purpose - if indeed they ever were. (Louvre windows? What the hell was all that about in places that get minus degree temperatures?)
More carrot and less stick
Now, it might be argued that these new initiatives by the Government will in some way actually promote that outcome. But I think this is very much big stick mentality, when applying a few carrots into the mix might have been better. 
Telling a landlord they have to pony up with $10,000 or else is as subtle as a brick. Also, consider the case of a landlord who does bite the bullet and spend that money on an older style rental. They are going to consider that all the money they want to spend on the property in the foreseeable future. That means they will probably keep the old dunger property as it where is for longer than might have been the case.
Surely what's wanted here is for owners of older houses to somehow be incentivised to either remove are actually bulldoze those properties and start again. Isn't there some sort of creative incentive that could be arrived at to gently promote the regeneration of our housing stock?
Make them warm
As far as I'm concerned, what we should be aiming for is 'passive houses' - IE ones that require little or no heating. Okay, they are more expensive to build (those who promote them say about 10%-15%), but think of the money saved on power bills and of wandering around in balmy 20C temperatures when it's freezing cold outside.
This move by the Government is well intentioned. Nobody wants to live in sub-standard housing. I've lived in my share of freezing cold, damp, New Zealand houses. To this day I leave the doors of my wardrobe open because of previous disappointments at grabbing suits that haven't been worn for a few months and finding them covered in mould.
I do fear, however, that it will be those at the bottom of the pile - theoretically those who should benefit - who will be the biggest victims of this. They will be the ones priced out of the rental market, or alternatively find that large numbers of houses in their area previously available for rent are taken off the market.
Cosying up to granny
And what will happen? They'll go to the state. There will be an as-yet unquantified increase in the burden on the taxpayer. But the worst thing is that state dependency becomes a tough thing to crack. Once people are left to the mercy of granny state they tend to find it difficult to get out of the grasp of it.
If this sounds a bit melodramatic, well, I don't think it is.
Surely the real long term answer is the gradual removal of our old dunger houses and replacement of them with ample numbers of new, fit for purpose homes. And we should be incentivising people in that direction. Always encourage people toward the outcome you want.
I fear this measure from the Government does exactly the opposite. Riled up landlords who will take a hostile attitude to making any changes. Lower income people who will struggle to even find a property, let alone one they can afford. An increase in state dependency.
This is what you get when you allow policy to be run by ideology and symbolism. Time for this Government to get a good dose of pragmatism.