Geof Mortlock argues that independent professionals should be brought in to undertake a comprehensive assessment of the Reserve Bank proposals, plus alternative options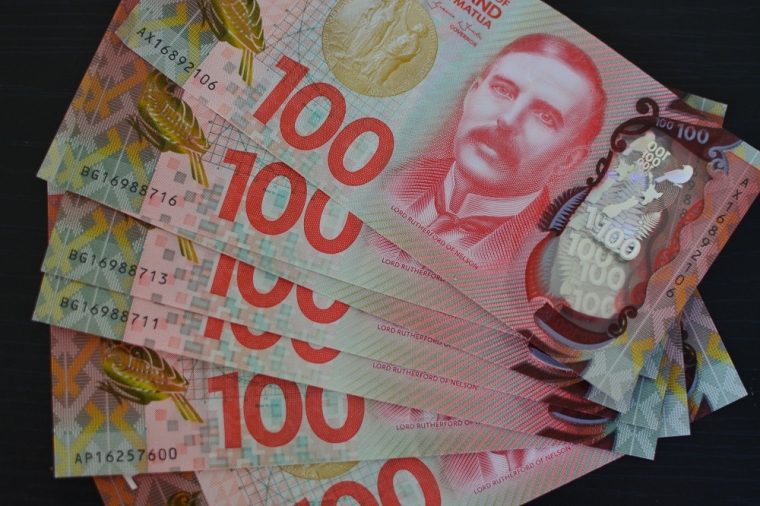 By Geof Mortlock*
In December 2018, the Reserve Bank released proposals to increase the Tier 1 capital required of systemically important banks to 16% of risk weighted assets, with 6% of this a regulatory minimum and the remaining 10% a prudential capital buffer.  Under the Reserve Bank's proposals, the capital requirements for all banks will be much higher than in any comparable country, including Australia, Canada and much of the OECD.
As the Reserve Bank acknowledges, its own stress tests of banks (including stress tests done jointly with the International Monetary Fund (IMF) in 2017) reveal that the banking system is currently resilient to very high shocks to the economy; no bank comes even close to failure under any of the stress testing scenarios applied by the Reserve Bank or IMF.  Regardless of this, the Reserve Bank is proposing extraordinarily high capital ratios for the banks – ostensibly to achieve a '1 in 200 year' resilience to economic shocks.  The aim is to reduce the probability of bank failure to a very low level and thereby reduce the risk of taxpayer costs in any rescue of a bank and to minimise adverse impacts of bank failure on the economy and society.
Implications of the proposals
The Reserve Bank's proposals will have major implications for the banks and the New Zealand economy.  All else being equal, an increase in capital will lower the probability of bank failure (unless, of course, banks counter this by taking a higher risk appetite to maintain their return on equity – which is a possibility in some cases).  However, as every economist knows, there is no such thing as a free lunch.  The increase in capital requirements, while potentially achieving a lower probability of bank failure, will almost certainly have adverse impacts on the economy by increasing the cost of borrowing and probably reducing the availability of credit.  Some banks (or their parent banks) might decide to reduce their balance sheets or at least slow the rate of growth in assets, rather than put more capital into the banks.  For example, it would not surprise me to see the Australian parent banks take this approach.
The impact of higher capital requirements is likely to be felt mostly by those who can least afford to bear the cost – i.e. those on low to middle incomes borrowing to buy a house or for other household consumption purposes, and small to medium-sized businesses.  They will be faced with higher borrowing costs and/or reduced capacity to borrow.  The increase in capital requirements also makes it less attractive for foreign banks to establish and expand a presence in New Zealand, thereby reducing the contestability, competitiveness and efficiency of the banking system, to the detriment of all of us.
Cost/benefit assessment
One would think that these costs and other adverse impacts would have received a great deal of attention by the Reserve Bank in undertaking a cost/benefit assessment of the proposals.  But no.  By their own admission, they have not yet undertaken a comprehensive cost/benefit analysis.  (Perhaps Adrian Orr was too busy engaging in god-to-god dialogue with Tane Mahuta and the forest fairies to give serious policy matters his attention! Deities are so busy of course.)
In a further paper released by the Reserve Bank on 3 April, providing more information on the capital proposals, the Bank acknowledged this by noting that the additional information released is not a cost/benefit assessment.  And indeed it is not.  The additional information is helpful in providing context for the Reserve Bank's proposals, but is mainly confined to theoretical assessments of elements underlying the proposals, rather than enabling any meaningful assessment of costs and benefits to be made.
The additional information released recently the Bank does not adequately address most of the key issues at stake.  For example:
There is no analysis of 'reverse stress tests' of the banking system – i.e. assessing the magnitude of economic shock needed to cause any of the systemic banks to fail and then assessing the probability of such a magnitude of shock occurring.  This should have been done as part of the calibration of the proposed capital requirement.  My hunch is that, if the Reserve Bank conducted reverse stress tests to assess the point of failure for the banks on current capital levels, it would reveal that the level of shock required would be extremely high – much, much higher than New Zealand has ever experienced.  It would be interesting to see this analysis and an assessment of the probability of such a severity of shock occurring, based on global experience.
The Reserve Bank's material contains no analysis of alternative ways of achieving the objective of a very low probability of bank failure, such as strengthening the requirements in relation to bank governance, risk management, risk appetite, risk culture and exposure concentration.  Instead, the Reserve Bank focuses solely on increasing the capital requirement.  In contrast, in other OECD countries, there is a much more balanced approach to achieving a low probability of bank failure that includes not just capital, but also requirements in relation to bank governance, risk management, quality of lending and exposure concentration.  The unbalanced approach by the Reserve Bank is out of step with the rest of the world.  It makes no sense.  And I suspect that it will prove to be a costly mistake for New Zealand.
The Reserve Bank's material contains no analysis of alternative loss absorption mechanisms.  Its focus is on Tier 1 capital (essentially share capital).  In contrast, other countries have assessed and some are implementing alternative loss-absorbing mechanisms to enable banks to be resolved without taxpayer costs or damage to the financial system, including establishing tranches of contractual bail-in debt issued into wholesale markets.  Indeed, globally systemically important banks are now required to have this form of loss absorption.  Yet no serious analysis of this has been published by the Reserve Bank.
There is no analysis of the means by which banks can restore themselves to financial soundness following an impairment to capital or liquidity, such as through recovery planning.  In almost all OECD countries, supervisory agencies have established recovery planning requirements for banks.  This has been one of the key responses to the global financial crisis and is designed to enable banks to re-establish capital and liquidity buffers following a severe financial shock.  In New Zealand, the Reserve Bank has done nothing at all in this area, in contrast to the very substantial progress made in recovery planning requirements in Australia, UK, EU, US and much of Asia.
There is no analysis of the resolution options that can be used to resolve a failing bank in ways that minimise the adverse impact on the banking system and economy, while minimising taxpayer costs.  If reliable mechanisms can be used to manage bank failures in ways that greatly reduce their systemic impact, this reduces the need for very high up-front capital requirements.  Yet all the Reserve Bank has done in this space is to implement the requirements for its so-called 'Open Bank Resolution' (OBR) form of resolving a failing bank.  This policy is half-baked at best.  It is actually dangerous because, if OBR were implemented without deposit insurance (and the Reserve Bank has consistently opposed deposit insurance), then it would likely trigger a mass depositor run on the banking system.  It is also a failed policy on other grounds because it relies on government guarantees being applied to the post-haircut liabilities of the bank in question.  In all likelihood, if any Minister of Finance were stupid enough to implement OBR, it would require a blanket guarantee of all banks' liabilities for a considerable period after the implementation.  The bizarre outcome might be to actually worsen taxpayer risk and increase moral hazard.  OBR was a useful mind experiment when we (including me, as one of its early creators) came up with the concept many years ago.  But no serious, intelligent resolution authority/central bank would be daft enough to implement it in the form conceived by the Reserve Bank.  But then again, no central bank on the planet promotes itself as a god of the financial forest. Only in New Zealand!
Hopefully, some adult thinking will emerge in the Reserve Bank to develop realistic resolution policies that minimise government liability and risk to the financial system.  One such avenue is a joint resolution arrangement with the Australian authorities in the form of a properly structured contractual bail-in debt arrangement that keeps the New Zealand subsidiaries as part of the global parent banking groups.  This would be much lower cost for New Zealand than the Reserve Bank's oddly conceived plan to separate the subsidiaries from the parent banks in a resolution.  Australia has been open to such an idea.  The Reserve Bank has not.  I hope that the Minister of Finance will knock some heads together to make progress in the direction of some serious joint Australia-New Zealand resolution option.
The Reserve Bank has also failed to provide any analysis of whether the capital proposals will result in significant financial sector activity moving from the regulated part of the financial sector (i.e. the banks) to unregulated non-bank lenders, to the detriment of the efficiency and possibly the stability of the financial system and the economy.
The Reserve Bank notes that it will carry out a cost-benefit assessment for a Regulatory Impact Statement to help inform and describe final decisions in the review.  This is an extraordinary statement by the Reserve Bank.  It has released proposals for a very large increase in capital requirements that will have considerable impacts on the economy and financial system, but has not yet undertaken or published a cost/benefit analysis.  When the Bank does – finally – get around to undertaking such an analysis, this will only be once the final decisions have been made.  What is the use of that?  A meaningful cost/benefit analysis should occur at an early stage in policy formulation.  It should have accompanied the release of the capital proposals in December.  It should inform the discussions.  It should have been undertaken for a number of policy options so that different options could be meaningfully assessed in terms of their respective benefits and costs.
Instead, the Reserve Bank will undertake its cost/benefit assessment only once it has finalised its decisions.  How objective will this analysis be, you ask?  It does not take much cynicism to reach the correct conclusion on that.  The cost/benefit analysis that the Reserve Bank finally releases will be formulated to justify its proposal.  It will not be objective.  It will not be rigorous.  It will likely not be vetted by an independent party.  And it will probably not be accompanied by cost/benefit analyses of alternative policy options.
Sadly, this is the standard we have come to expect of the Reserve Bank and of many government agencies.  Cost/benefit analyses for regulatory proposals in New Zealand are typically only done once the agency in question has already made up its mind on the policy to be pursued.  They are rarely released at an early stage in the consultation process so as to inform the scrutiny of the proposal and competing options.  They are typically engineered to justify the proposal selected.  They are poorly developed.  And they are subject to inadequate independent scrutiny.  Some government agencies do a better job of this than others in preparing cost/benefit assessments.  The Reserve Bank has a poor track record in this regard.  And that is because it operates as a power unto itself, sheltered by an excessive degree of operational autonomy and lacking in any meaningful external scrutiny.
In other countries – including Australia – regulatory proposals are typically required to be released at a much earlier stage in the consultation process and are subject to rigorous external scrutiny.  In Australia, this is done by the Office of Best Practice Regulation (OBPR) - a senior-level government agency that has real teeth and resources, and can reject policy proposals which do not pass scrutiny by them.  In New Zealand there is no equivalent.  Treasury reviews cost/benefit analyses, but lacks the resources to do the job well.  It has none of the powers that the Australian OBPR has.
So, what we have from the Reserve Bank is a capital proposal that is not backed by robust analysis and is not accompanied by alternative policy options to assess the best policy/policies to achieve the desired objective of a resilient banking system at low economic and efficiency costs.  In short, the Reserve Bank has developed a simplistic policy to substantially increase bank capital requirements instead of exploring a much more sensible, balanced array of policies that could achieve the same outcome at much lower cost.  Moreover, it has failed to undertake any meaningful cost/benefit analysis of its proposals, including the potentially very significant adverse impact on longer term economic growth.  This is not good enough.
Independent review of the capital proposals
What is needed is an in-depth independent, professional assessment of the Reserve Bank's capital proposals.  Treasury will no doubt review the Reserve Bank's cost/benefit assessment once the Regulatory Impact Statement has been prepared.  However, that is too late in the policy formulation stage.  Moreover, with all due respect to Treasury, it lacks the depth of knowledge needed for a rigorous assessment of the different policy options and the costs and benefits of each.  What is needed is for Treasury, at the direction of Grant Robertson, to engage a couple of independent professionals (such as an academic specialised in bank regulation and a recently retired foreign senior bank regulator – e.g. John Laker, former Chairman of APRA) to undertake a comprehensive assessment of the Reserve Bank proposals, plus alternative options.  The findings of this assessment should be incorporated into the Treasury's own review and the results be made public.  The independent review would considerably assist the quality of the process of assessing the Reserve Bank's proposals and may assist in reaching a more sensible outcome.
An independent review would sensibly include consideration of:
the magnitude of economic shock needed to cause any of the large banks in New Zealand to fail, and the probability of such a shock occurring;
the level of capital needed to enable banks to survive a plausible range of severe economic shocks;
the composition of capital requirements and other loss absorption facilities that would be suitable to enable banks to survive severe economic shocks, including whether (as in many countries) a substantial proportion could be in the form of debt instruments that convert to equity upon defined breaches of core equity capital ratios;
the impact of the proposed increase in capital ratios on bank lending, interest rates, property prices and economic growth (with implications for government revenue);
the impact of the proposed increase in capital ratios on banking system contestability, competitiveness and financial inclusion (especially for those on low incomes);
the alternative policy options for strengthening the resilience of the banking system, including strengthening Reserve Bank supervision of banks' governance, risk management practices, lending policies, and recovery planning;
the bank failure resolution options that could be applied to maintain financial stability with minimal taxpayer risk (and hence reduce the need for high capital ratios).
The Minister of Finance and Treasury need to give serious attention to these matters.  And the sooner the better.
---
*Geof Mortlock is a Wellington-based international financial consultant who undertakes regular consulting work for the International Monetary Fund, World Bank, Toronto Centre and may other organisations.  He draws on a long career in bank regulation and financial stability/central banking, including years at a senior level in the Reserve Bank of New Zealand and Australian Prudential Regulation Authority.  He has participated in senior-level committees of the Financial Stability Board and Basel Committee in Switzerland.  See www.mortlock.co.nz