Trade Minister David Parker pays lip service to China's 'broader, cleaner, greener' Belt and Road Initiative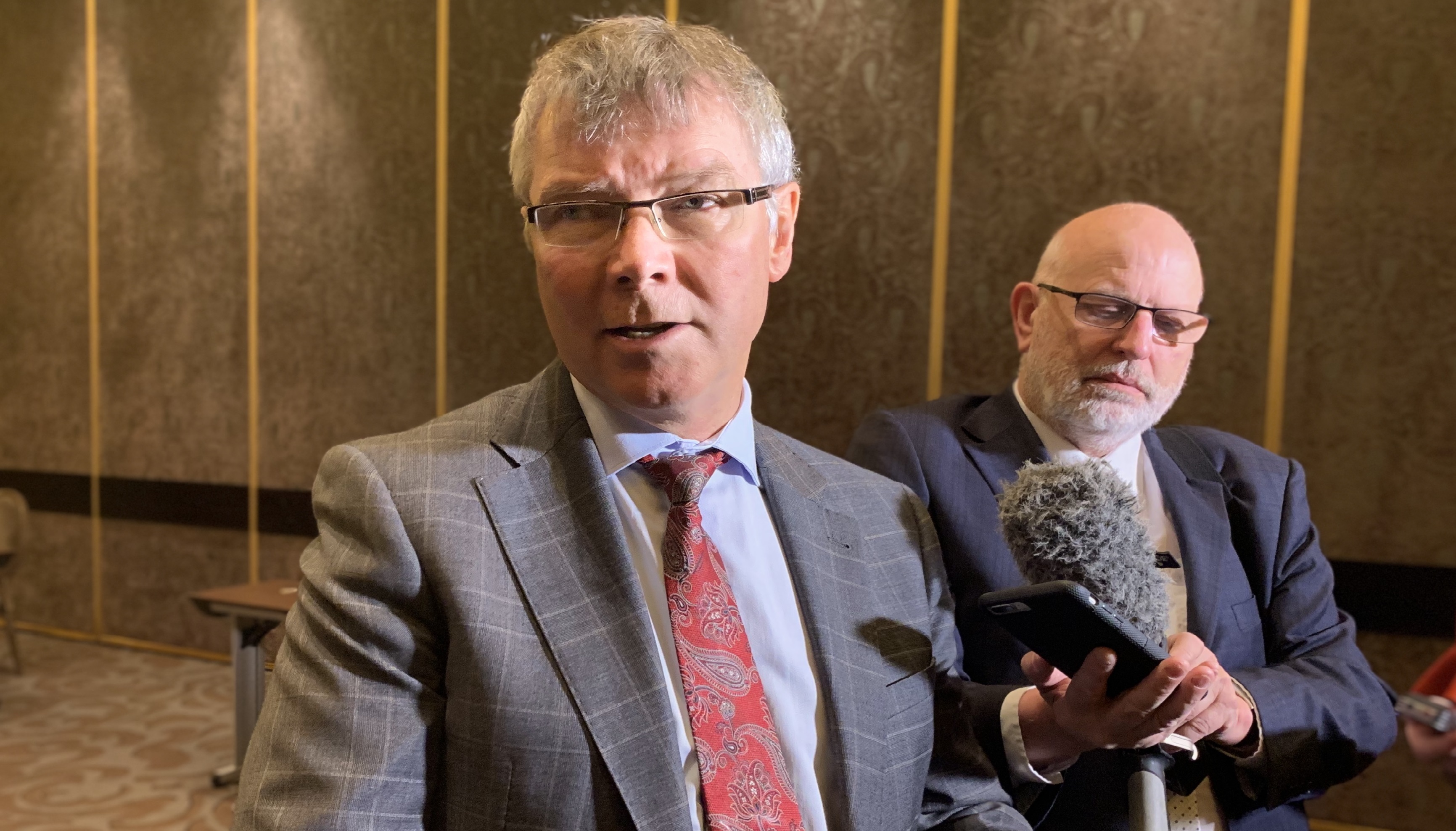 By Jenée Tibshraeny
New Zealand appears to be nurturing - if not smoothing over - its relationship with China by deliberately speaking out in support of its rebranded Belt and Road Initiative (BRI).
Prime Minister Jacinda Ardern and Trade and Export Growth Minister David Parker spent a generous hour-and-a-half delivering speeches, and partaking in question and answer sessions at the China Business Summit in Auckland on Monday. Their key message was that the BRI has "evolved" and can be "mutually beneficial" for China and New Zealand. 
The BRI is Chinese President Xi Jinping's brainchild. Announced in 2013, it encompasses China's geopolitical strategy to develop what can be likened to a modern Silk Road.
With its focus on building infrastructure to support its trade routes seeing developing countries given concessional loans and crippled by debt, the Chinese Government has recently refreshed its marketing of the BRI. 
Parker has returned from a major BRI conference he attended in China last month, endorsing the supposed broadened focus of the initiative. 
Mirroring China's approach to distance the BRI from the bad press it has received, Parker reiterated at the Summit that there were ways for New Zealand to get involved that didn't involve infrastructure.
Asked by interest.co.nz in a media conference why he, Ardern and the Chinese Ambassador to New Zealand repeatedly used the phrase "mutual benefit" through their addresses, when one would assume this was implicit with any sort of trade arrangement, Parker explained: "When BRI was initially launched it was about infrastructure.
"It seemed to us, we were in opposition at the time, that the sorts of infrastructure needs of developing countries, to which BRI was primarily addressed, didn't seem to necessarily apply to New Zealand.
"Since then the Chinese Administration has broadened the ambit of what they consider BRI to cover other areas of co-operation outside of physical infrastructure. And therefore it's easier for New Zealand to find mutually beneficial projects within a BRI framework."
He said New Zealand, which is ranked first in the world in terms of ease of doing business, could for example help China be more business friendly.
Challenged by interest.co.nz on whether the BRI had actually evolved, or if the public relations around it had simply changed, Parker said, "It's definitely changed."
Pushed further on why a country, whose ambassador moments earlier said it had a long-term focus, would change the approach of its cornerstone policy, Parker again backed China: "It is self-evidently true."
Asked whether the BRI was simply a political relationship-building exercise, he said President Xi was "very clear" that he'd heard criticisms of developing countries falling into debt and was "pushing against corruption" and "trying to green the BRI".
"Those were good messages to hear from China."
Parker acknowledged New Zealand and China could technically advance their relationship without the BRI, but said, "It's important to the Chinese Government that some of these things be looked at from a BRI framing, and we're happy to consider that."
Parker is perhaps "happy to consider that" due to fears China will throw its toys out of the cot if New Zealand continues to prevent Spark from using Huawei's technology in its major 5G roll-out.
While Ardern at the Summit again stressed New Zealand had an "independent foreign policy" and wouldn't discriminate against individual countries, the Government Communications Security Bureau's (GCSB) move to block Huawei can be seen as New Zealand succumbing to pressure from its Five Eyes partners, including the US.
Further to advertising in the media, Huawei is continuing to very publicly lobby the Government.  
The head of its New Zealand operations, Andrew Bowater, told Summit attendees the company had been "blind-sided" by the GCSB warning Spark not to use its technology.
He said things got very hot, very fast, accusing geopolitics of getting in the way of business.
Bowater was wired. His demeanour indicated he was well aware of the pressure he was under as he didn't hold back attacking the Government.
He said "given the ramifications" of the GCSB blocking Huawei being "much broader" than a Spark project, he thought it was only fair for the Minister Responsible for the GCSB to meet with him.
He said Huawei was a long way off giving up on the New Zealand market, meaning it would continue to be a spanner in the works for the Government.
While New Zealand and China in March 2017 signed a non-binding Memorandum of Arrangement, under which they agreed to work together to support the initiative, no formal commitments have been made since. 
It would appear the Government's decision to come in to bat for the BRI is symbolic – a bid to keep China happy as negotiations to upgrade the New Zealand-China Free Trade Agreement continue. 
An upgraded FTA is a concrete, more widely understood way of increasing trade and investment between the two countries.
At the end of the day, China wants New Zealand food products and New Zealand wants Chinese goods and investment.
The Government appears willing to provide whatever lip service it needs to, to keep developing the relatively mature – albeit evolving – economic relationship New Zealand has with China.
The problem is, the current international environment is making it increasingly difficult for New Zealand to keep its economic and political relationships distinct.
The questions then are, is the fact New Zealand's echoing China's BRI spin enough to progress what really matters to New Zealand – upgrading the FTA.
Or will New Zealand have to make a more definitive move to show its commitment to the "broadened, clean, green" BRI?