NZ Post e-commerce report puts some meat on the bones of the New Zealand buy now, pay later market with women its biggest customers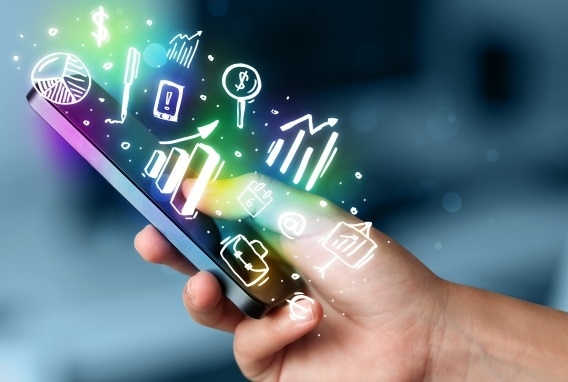 A NZ Post report on eCommerce claims over 228,000 New Zealanders are now signed up to buy now, pay later (BNPL) schemes, with the growth of the market not looking like it's about to stop anytime soon.
NZ Post's 2019 e-commerce report estimates 20% of all the money spent in New Zealand on clothing and footwear in 2018 used BNPL services, and 12% of all online shoppers have used buy now, pay later products. While 70% of BNPL purchases in 2018 were made by female customers. 
As NZ Post points out, BNPL schemes work by allowing customers to spread payments towards their item over typically weekly or fortnightly payments with no interest.
"It is a very appealing proposition, particularly for millennials as it fits in with their generation's ethos of wanting everything now. Over 228,000 Kiwis have already signed up to BNPL schemes and women, in particular, are loving it with 70% of BNPL purchases made by female customers in 2018," the report says.
"These pay-later solutions are having a growing impact in social media. Instagram, for example, exposes consumers to appealing products accompanied by easy ways to own them. The desire to spend, and the removal of spending barriers, makes purchase very tempting - particularly in the clothing & footwear and health & beauty sectors, both in store and online."
Commenting on the NZ Post report, KPMG's latest Financial Institutions Performance Survey for the June quarter notes New Zealand consumers continue to embrace BNPL, probably driven by the fact there's "no cost" to the consumer, and it allows a structured form of repayments rather than a more self-disciplined approach of a credit card.
"Given how new BNPL is to mainstream purchases in New Zealand, there is still a way to run to see whether this is another rung in the list of fads, whether it is a growing form of payment that will continue to expand and disrupt the industry, or whether it is a light form of disruption that itself will be disrupted in the near future," KPMG says.
"This trend will be helped by more and more retailers allowing this form of purchase, and more traditional financing entities and payment transaction companies looking to make the most of it, evidenced by the recent partnership between FlexiGroup and MasterCard to launch its own BNPL service."
But KPMG says the fact the industry isn't currently regulated and doesn't come under the Credit Contracts and Consumer Finance Act means consumers need to be aware before entering such arrangements. And not all of the fees and costs involved with BNPL products are obvious upfront. See more here.
Industry perspective
Meanwhile BNPL service provider Laybuy claims a recent survey of 1600 of its customers shows people are turning their backs on credit cards for BNPL products. Laybuy says millennials and baby boomers are the most likely to cite a fear of accumulating debt as their main reason for turning their back on credit cards.
The survey results show 50% of the respondents said they had used BNPL to purchase luxury items they could not usually afford, 47% said they use them to buy things they need now, but could not otherwise afford, while 29% said they use the products to avoid increasing their credit card debt.
Laybuy says it found those in Generation Z to be the most likely to use BNPL for everyday items they need now, while millennials tend to use them for luxury items and baby boomers use buy now, pay later to stagger their spending and manage their money.
"Although the buy now, pay later industry is still in its infancy, the recent decline in credit card growth shows New Zealand has an appetite for innovative ways to manage finances," Laybuy managing director Gary Rohloff says.
"Buy now, pay later is not just a passing fad, it's a rapidly growing industry that will continue to innovate and adapt as it sweeps the globe."
Recent Reserve Bank figures show a noticeable drop in credit card debt from the start of 2019. This has happened as the BNPL sector continues its rapid growth on both sides of the Tasman and a number of traditional banks and credit card companies are now joining the rush to buy into the market.
The chart below comes from Laybuy.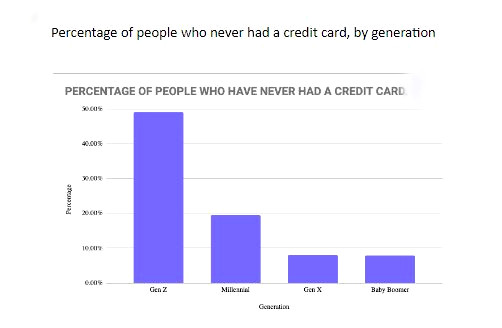 Zip Co's SME plans 
Australian FinTech company Zip Co announced plans last week to buy the Australian and New Zealand operations of SME lender Spotcap. Zip Co CEO Larry Diamond says the deal will allow Zip Co to fast track the launch of its own BNPL product, Zip Biz, and extend its services internationally and into new areas in the SME sector.
Spotcap began its operations in New Zealand and Australia in 2015 and has loaned over $130 million dollars in the two countries. The Berlin-based finance company offers borrowers credit using a risk-based algorithmic pricing system, where the interest rate a business is charged on a loan is determined by its credit score.
The acquisition will see Zip Co issue A$8.825 million in shares to Spotcap shareholders.
"Extending our consumer BNPL product offering into the SME space is a natural evolution for Zip," Diamond says. "The strategic acquisition of Spotcap will fast-track the delivery of this product using a proven origination platform that is live in the New Zealand and Australian markets."   
The Spotcap deal closely follows Zip Co buying New Zealand BNPL service provider PartPay.
The chart below comes from Laybuy.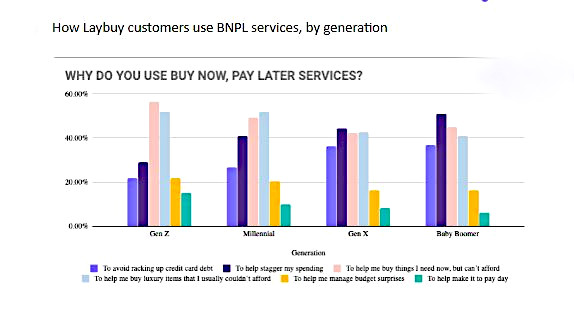 *This article was first published in our email for paying subscribers. See here for more details and how to subscribe.