New Zealand Taxpayers' Union economist Joe Ascroft says substantially cutting the 30% tax rate on income earned over $48,000 would send a strong message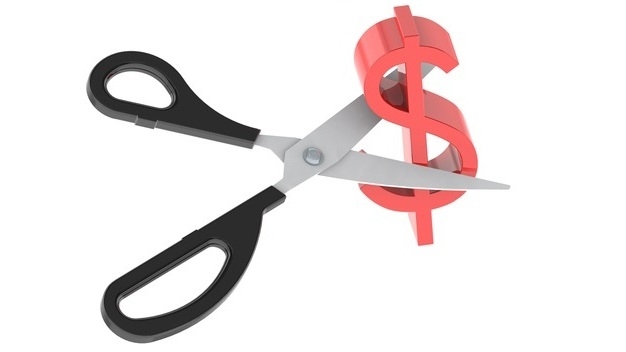 By Joe Ascroft*
The calls for fiscal stimulus have become deafening in recent weeks and it's easy to understand why.
Economic growth has weakened substantially and the Reserve Bank now has very little room to cut interest rates before it is forced to employ unorthodox monetary policy in order to meet its inflation and employment targets.
The Government could easily fund stimulus.
While a substantial portion of the recent $7.5 billion surplus is attributable to accounting adjustments at KiwiRail, Minister of Finance Grant Robertson will easily meet his self-imposed Budget Responsibility Rules, which require net debt as a percentage of GDP to be at 20% by 2021/22. The most recent statement of accounts have net debt already at 19.2% of GDP.
The IMF calculates New Zealand's net government debt equals 10.3% of GDP, while the average advanced economy has net debt of 76.4% of GDP. In short, our national books are extremely healthy compared to those of the rest of the world: we can 'afford' stimulus, if we desire.
So, what form should stimulus take?
There is a general frustration with infrastructure deficits across the country, so some have argued that the Government should use economic weakness as an opportunity to invest in new projects.
However, by the time infrastructure projects are evaluated, planned, and started any benefits from urgent action might have passed.
In contrast, tax relief could take effect quickly.
If the Government announced tax relief at the Half Year Economic and Fiscal Update in December this year, changes could take place as soon as the start of the next Financial Year in April 2020 – which would avoid any complications from income facing multiple tax rates within a single tax year. Properly evaluated infrastructure projects simply would not be able to compete with that speed.
But tax relief shouldn't just be an opportunity to splash money around.
Any changes should be designed to maximise economic growth and employment: maximum bang for the public buck.
One option commonly mooted is a tax-free threshold for earnings under a certain figure. However, this is extremely expensive: it is, after all, a tax cut for everyone. And since low income earners already face very low marginal tax rates, a tax-free threshold wouldn't give a huge boost for incentives to work.
A better place to start would be cutting the marginal tax rate for the average income earner (on a salary of about $52,000).
New Zealanders pay 30% on all income earned above $48,000. Compared to the rest of the world, that's a very high marginal tax rate on a pretty low level of income.
The same income earner in Britain would pay 20% on every extra dollar earned right up to $94,000 NZD, 22% in the United States up to $134,000 NZD, and 20.5% in Canada up to $114,000 NZD.
In short, even below-average income earners in New Zealand pay more tax on the margins than six-figure-salary earners overseas.
Substantially cutting the 30% tax rate on income earned over $48,000 would send a strong message: if you are a hard worker on the average income and you invest in your skills and your career, you deserve to (and will) keep more of what you earn.
While higher-income workers would receive some benefit, the greater impact would be for middle-income families who would suddenly face a much lower tax rate on every extra hour worked or promotion earned.
Cutting marginal tax rates for middle-earners would boost productivity, reward hard work, and as far as stimulus goes, have a near-instant effect. Why wait?
---
*Joe Ascroft works as Economist at the New Zealand Taxpayers' Union.