The country's first and largest licensed peer to peer lender is pulling out of the P2P market in favour of all wholesale funding of its lending activities; competitor Squirrel is expanding its retail offering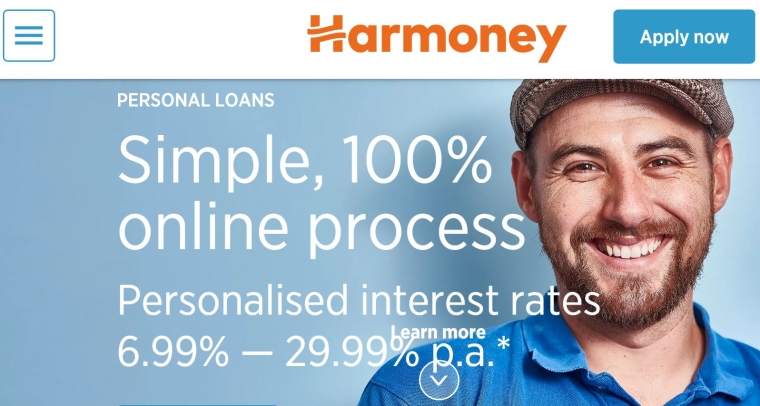 The company that was first off the blocks with peer to peer lending in New Zealand in 2014 is pulling out of the market.
Harmoney, which is much the biggest P2P lender in the country announced on Thursday that it would now be funding all its lending through the wholesale market.
This means retail investors - private individuals seeking an alternative to bank term deposits, for example - will no longer be able to invest their money through Harmoney.
In response to the Harmoney announcement, P2P competitor Squirrel came out also on Thursday with a statement saying it was doubling down on retail investment.
"When one door closes, another opens," Squirrel chief executive John Bolton said.
"Whilst other p2p lenders in the NZ market may be reducing opportunities for retail investors, Squirrel are doing quite the opposite. Squirrel are excited to announce we are making some huge changes to our p2p investing platform that will make it both easier and more accessible for retail investors to get better returns on their money.
"In March, Squirrel investors will be able to invest in Kiwis buying property as well as the usual personal loan investment class already available. Given the background to Squirrel with over 10 years experience writing over a billion dollars in mortgages each year, this is a natural progression for us into a space we're very comfortable.
"In fact, Squirrel have already funded a number of mortgages that will be made available to our p2p investors via the secondary market once the changes are live in March, creating further opportunities for investors looking to get better returns on their money." 
Harmoney says no new retail investor applications would be accepted from February 13 and no new investment will be facilitated from April 1.
The announcement from Harmoney will be a blow to the P2P sector in this country, but the decision has arguably been coming for a little while.
The founder of the company Neil Roberts said last year he couldn't see a viable P2P lending model in New Zealand which is why Harmoney has started lending its own money.
There are seven companies, including Harmony, that hold licenses with the Financial Markets Authority as peer-to-peer lenders.
But it's fair to say that the sector, launched with something of a fanfare has proven hard to make money in. Harmoney did make a maiden profit last year.
In a statement, Harmoney chief executive David Stevens said Harmoney was established to create better opportunities for Kiwis – and then Australians.
"Our aim was always to bring much better choice for consumers, along with unprecedented transparency to the financial services industry. With our original peer-to-peer model in New Zealand, we disrupted the personal finance market and created better outcomes for borrowers and lenders. We believe we have even played a part in lowering the cost of borrowing.
"Closing the retail lending part of the platform is a decision we have come to over time. While a move we make reluctantly, it is necessary to free up resources so that Harmoney can continue to innovate, enhance value and create a better user experience for borrowers."
He said for existing retail lenders, loans would simply run down as payments are collected and lenders' accounts will be credited.
"Harmoney will manage the scaling down of the retail book so that there is minimum impact on lenders who will continue to enjoy the collection service they are accustomed to."
Stevens said the company had recently completed a successful capital raise, and had surpassed $1.5 billion in lending.
"...We look forward to continuing to innovate for the improvement of the whole industry and to support borrowers and investors."
He said Harmoney was communicating the change directly with retail lenders. The terms of existing loans, and borrower obligations, are unchanged; tax certification and regular reporting will continue to be issued; and Harmoney will retain its P2P licences (issued by the FMA in 2014).
Squirrel's Bolton says "by nature", the borrowers they will be funding for a p2p mortgage will carry lower risk than personal loan borrowers, which in turn affects the investor returns.
"When we launch with the new investor options, we expect interest rate returns to be:
4.0% p.a. (variable rate) for home loans for residential property
5.0% p.a. (variable rate) for business property loans for small developments or property investments
6.0% - 7.0% p.a. (fixed rates) for personal loans investment classes."