The end of the lockdown could be just the beginning of troubles for both residential and commercial landlords, Greg Ninness says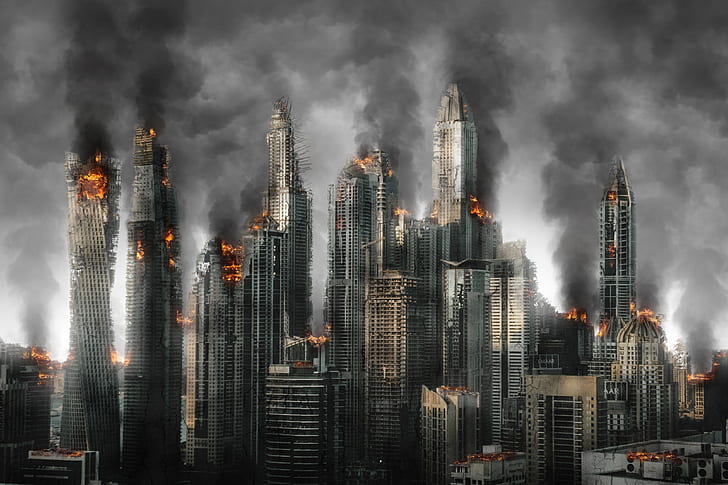 Both commercial and residential property investors are likely to be stuck in a period of considerable uncertainty once the Covid-19 lockdown ends and for some this will almost certainly end badly.
The lockdown itself would have been bad enough for landlords, with many tenants seeing their revenue streams dry up completely or at least reduce considerably over that period, but worse may be to come, with a prolonged recession likely to inflict even greater damage.
Although the commercial and residential property markets have different characteristics, they do have something in common.
How well their investors survive the looming recession will depend on two things: How much debt they are carrying and the financial strength of their tenants.
Initially commercial property investors are likely to be hardest hit, simply because many tenants will no longer be in business once the lockdown is lifted.
Although the Government is pumping quadzillions of dollars into the economy to keep it afloat it can't save everyone and there will inevitably be casualties.
At this stage we just don't know how many but the longer a recession lasts, the more vacant spaces we are likely to see.
Initially the smaller owner-operated businesses are likely to be hardest hit because so many of them survive on their day-to-day cash flows and have no financial reserves to fall back on, but the ripples will spread all the way up the food chain.
Even large, financially strong companies will be affected and buzzwords around the water cooler will be cost-cutting, restructuring, downsizing and redundancies.
Expansion plans may go on hold, companies that may have been considering a move to bigger or better premises may decide to sit tight, others will seek out smaller or cheaper spaces.
Vacancy rates will increase and periods of vacancy are likely to be extended.
Finding new tenants to replace those that leave won't be easy.
All of this puts downward pressure on rents and that in turn drags down capital values.
Landlords with low levels of debt who are fortunate to have financially strong tennants that can continue honouring their leases may actually see their cash flows improve as their rental income stream continues its course while their interest costs decline.
But they will probably be a minority.
Those who have leveraged up to the max and suffer significant levels of vacancy probably won't survive, even as mortgage interest rates wallow around new lows.
The majority will probably be somewhere in between.
They'll survive but they'll be a lot leaner after a prolonged diet of meagre gruel.
For residential property investors the situation is different.
The immediate impacts of the lockdown and associated measures such as border closures will be an exodus of properties from the holiday accommodation market to the mainstream rental market, while many residential tenants will have suffered a loss of income.
For some tenants the loss of income could be substantial and ongoing.
However while commercial tenants can shut up shop and simply disappear from the market, residential tenants continue to need somewhere to live.
So demand for accommodation will continue at current levels, at least in the short term, but there will be some downward pressure on rents, which should at least be partially offset by recent declines in mortgage interest rates.
But if recession drags on and unemployment keeps rising, immigration is likely to drop away and that could reduce demand for housing and put further downward pressure on rents, while capital values could also fall quite sharply.
With microscopically low interest rates now seemingly locked in for the foreseeable future, investors with low to moderate levels of debt should be reasonably well placed to weather the storm.
But those who have borrowed to the max could find themselves in trouble and the vultures are already circling.
The comment stream on this story is now closed.
You can receive all of our property articles automatically by subscribing to our free email Property Newsletter. This will deliver all of our property-related articles, including auction results and interest rate updates, directly to your in-box 3-5 times a week. We don't share your details with third parties and you can unsubscribe at any time. To subscribe just click on this link, scroll down to "Property email newsletter" and enter your email address.