Both Sharesies and InvestNow hit the $500 million funds under management mark, as COVID-19 has seen people flock to the share market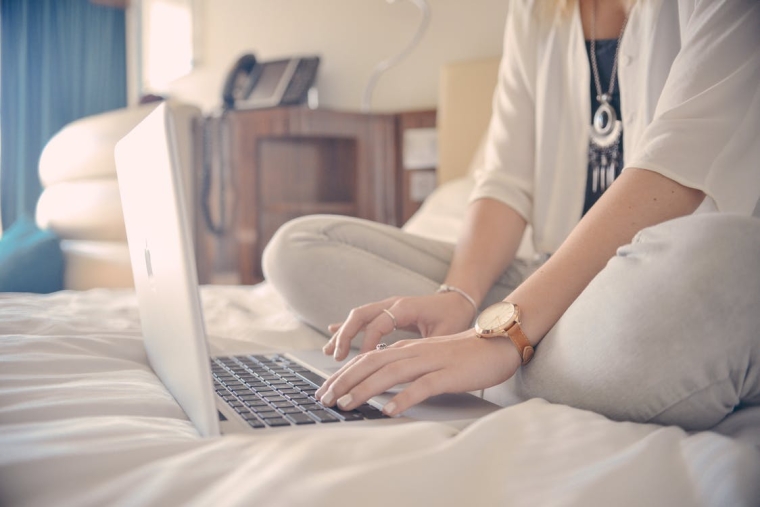 Online retail investment platforms Sharesies and InvestNow have both hit the half-a-billion-dollar funds under management mark this month. 
COVID-19 has prompted tens of thousands of people to join the platforms, presumably in an attempt to buy cheap shares or get higher yields on investments as term deposit rates drop. 
Around 75,000 investors have joined Sharesies since COVID-19 hit, bringing the total number of users up to 166,000. They each have an average of $3000 invested.
InvestNow hasn't experienced the same rush, but still added about 2000 users to its platform per month during March and April. It has 26,000 users, who each have an average of $19,000 invested.
Both platforms launched in 2017; Sharesies to a limited user base initially.
Sharesies co-founder Leighton Roberts in May told interest.co.nz, 70% of the platform's new users considered themselves new investors. He on Wednesday said new users were a bit older and had slightly larger portfolios than existing users. 
InvestNow hasn't been quite so flooded by new users.
Its general manager Mike Heath said as well as growing organically, InvestNow expanded on the back of two purchases: the Rabobank fund platform in April 2018; and the AMP Capital direct client book earlier this year.
"We've had almost 100% retention of the Rabobank and AMP Capital clients, which shows experienced direct investors appreciate the high level of service we deliver – and our low costs," he said.
"At the same time InvestNow has seen record new member sign-ups over 2020."
InvestNow is like a funds supermarket that gives users access to more than 140 funds managed by 23 investment firms. It also offers term deposits from five banks and plans to become a KiwiSaver provider in coming months. This would enable KiwiSaver members to diversify their investment across funds offered by different managers. 
"We're also exploring the potential to add NZ corporate bonds to our investment menu and – further down the track – direct equities," Heath said.
Sharesies enables investors to buy shares in NZX-listed companies, as well as invest in managed funds offered by a handful of managers. It is planning to give users access to US shares soon. 
Other than charging low, or in InvestNow's case, no brokerage fees, an appeal of these platforms is that they enable retail investors to invest small amounts of money. Some of the funds in particular would otherwise require larger investments. 
The increase in popularity of both platforms is perhaps no surprise given the spike in NZX trading activity in recent months. The uptick was so major it crashed the NZX's computer systems in April, prompting a major review by EY.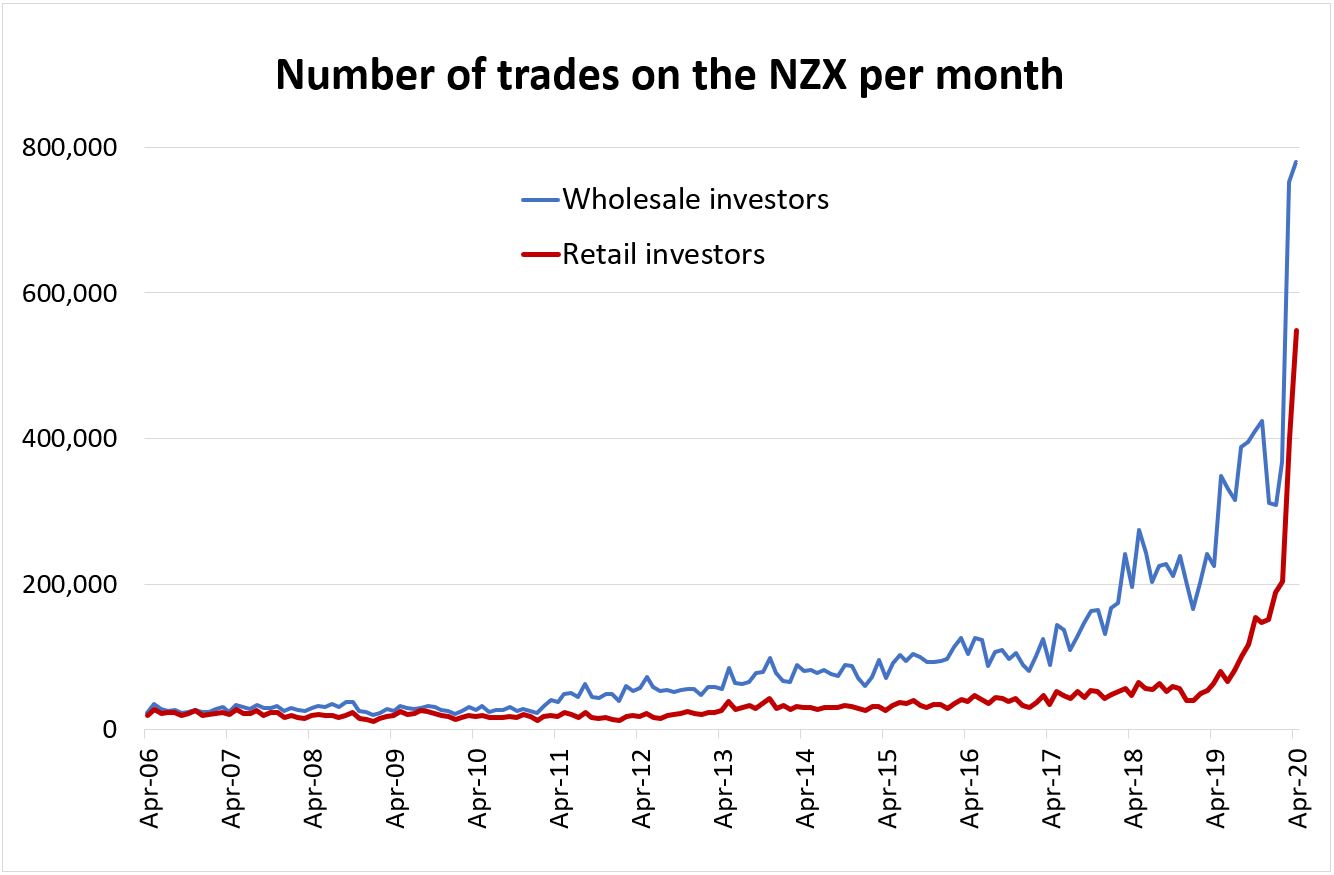 While COVID-19 is still causing havoc around the world and unemployment is only going up, stock markets have rebounded more quickly (for now) than expected. 
The uptick has been aided by central banks around the world printing billions of dollars as a part of quantitative easing programmes.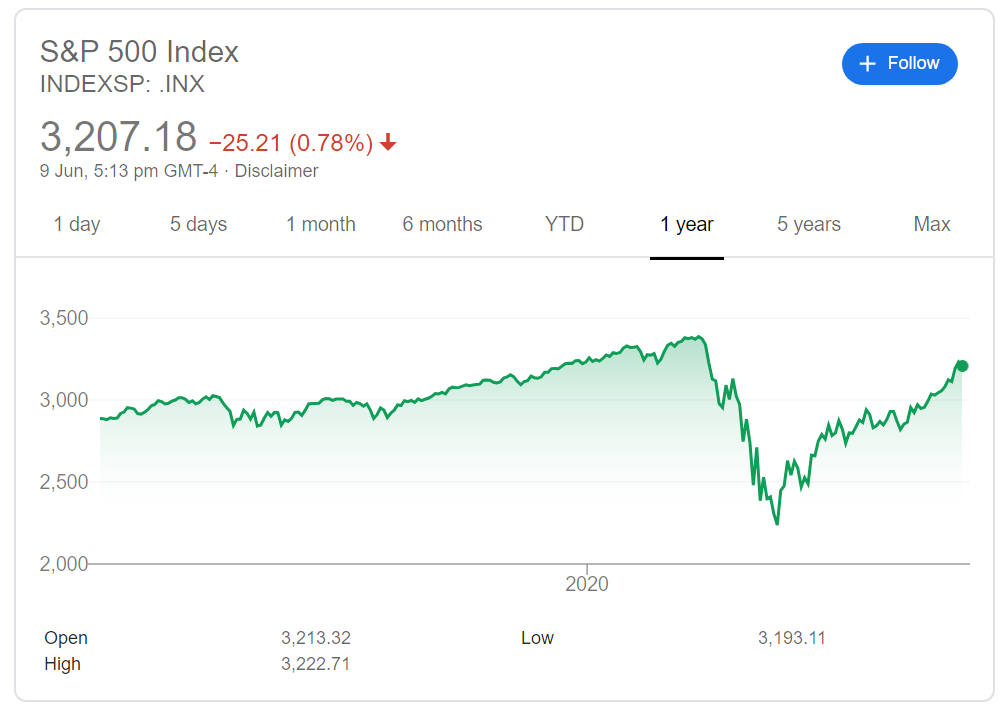 The Financial Markets Authority (FMA) in May suggested do-it-yourself investors don't dive head-first into the share market now, if they haven't done their homework.
"We would caution against developing a new, untrained, appetite for trading on the NZX during this period of volatility and uncertainty without doing sufficient research," it said.
The regulator's warning came as its Australian counterpart, the Australian Securities and Investments Commission (ASIC), released a paper ringing the alarm bells over the spike in retail investors chasing quick money.
"Retail investors chasing quick profits by playing the market over the short term have traditionally performed poorly – in good times and bad - even in relatively stable, less volatile market conditions," it said.