Kiwibank economists say according to the bank's own transaction data, spending slumped 9% in the March quarter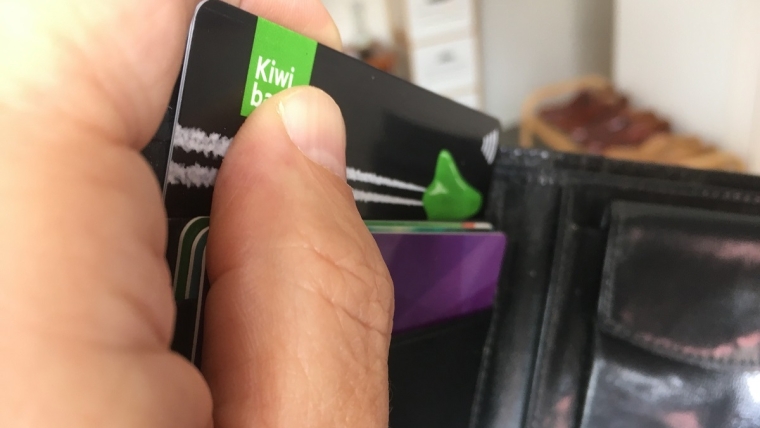 As sugar rushes go, this one lasted a fair while - but all things come to an end.
And according to Kiwibank customer transaction data, consumer spending slumped about 9% in the March quarter.
Kiwibank economist Mary Jo Vergara says the fall in spending as tracked by the bank is the first time since the lockdown last year ended. Some people may have seen "the bottom of their lockdown savings".
"The resilience of household spending has surprised us, and has been a key driver of the Kiwi economy's post-lockdown recovery," she says.
"The splurge in spending over the second half of last year lasted much longer than expected. But now we have seen a pullback. Kiwibank's transactional data suggests that the 2020 spending sugar rush might be coming to an end.
"Domestic spend declined 9% in the March quarter, the first time since the first lockdown ended. The buffer of household savings built up over the initial lockdown may be eroding. And digging through the details, most high-level spend categories were on a downtrend. Annually, spending is still up 41.8%, albeit likely inflated due to a structural shift away from cash as a means of purchase."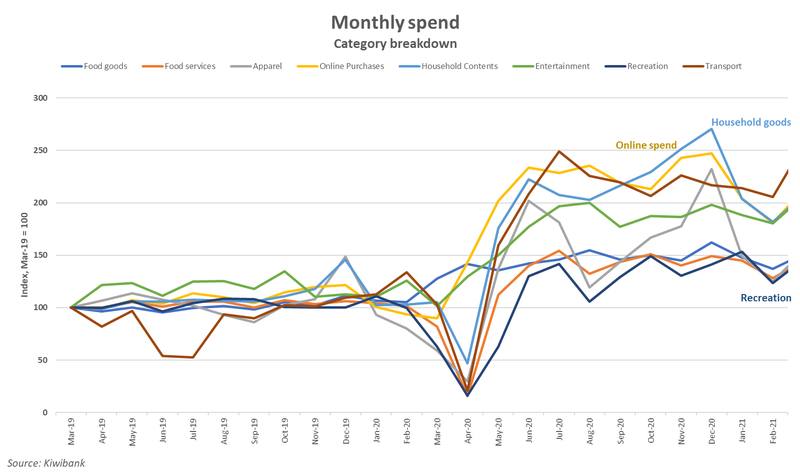 Last year, Vergara says demand was especially strong for household contents and furnishings.
"But there appears to be a limit to the number of pools we can fit in the backyard, or how many times we need to repaint the house.
"After a year of renos and repairs, there's nothing left on the to-do list. Demand for household-related spend fell 21% in the March quarter."
Instead, she says, overseas travel, to Australia at least, is now back on the cards.
"The decline in spend may suggest that some have begun filling up the jar once again, ready for when our door is creaked open." 
She notes that "drawbridges" on either side of the Tasman have been firmly upright for over a year.
"Naturally, there's a lot of pent-up demand for overseas travel waiting to be released. Like Kiwi, many Aussies will relish an opportunity for a break across the ditch, to visit friends and family not seen since before Covid." 
She says while the April 19 start of the trans-Tasman  travel bubble comes too late for the tourist summer season, it would provide some of our key tourist hotspots such as Queenstown, with hope as we head towards the ski season.
"And by country Australia is our largest tourist market by volume and total spend. In 2019, Aussies made up 40% of international visitors, with spend of $2.7 billion."
She expects some Kiwis will leave when the bubble is formed, especially if it is expanded to include the Pacific Islands.
"But for the Kiwi economy, the travel bubble will be a net benefit."