Mortgage broker Squirrel unveils home loans requiring a deposit as low as 5% targeted at first home buyers in cities who are on good incomes but can't rely on parental support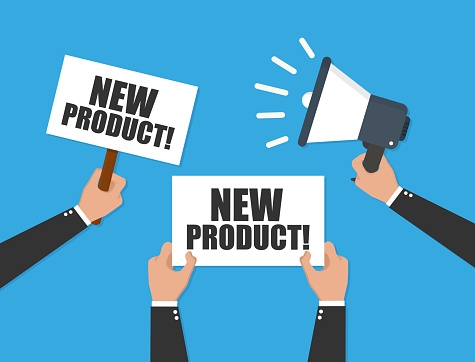 Mortgage broker Squirrel is launching a first and second mortgage product requiring just a 5% deposit that's aimed at first home buyers in cities on good incomes who can't rely on parental support.
"Launchpad" features two loans.
The first loan, provided by non-bank lender Resimac, will make up 80% of the value of the property at fixed or floating interest rates ranging from 2.99% to 3.39% per annum. It'll be a 30-year loan and interest-only for the first five years. This, Squirrel says, will allow borrowers to focus on paying off the smaller and more expensive loan first. 
This second loan will comprise up to 15% of the value of a property, and be funded from investors through Squirrel Money, Squirrel Mortgages' sister company and peer-to-peer lender. This loan will have a fixed interest rate of 9.95% per annum, with principal and interest to be paid off over five years. In terms of peer-to-peer retail investors, Squirrel says they're getting the opportunity to invest into residential mortgages and personal loans and get returns between 4.00% and 7.50% per annum, whilst "helping build New Zealand."
Squirrel says the combined borrowing rate at a 95% loan-to-value ratio (LVR) could be as low as 4.09% per annum, albeit the loan also requires a $1,000 establishment fee.
Squirrel chief executive John Bolton says Launchpad targets first home buyers with good incomes who can't rely on parental support.
"They're the ones who have been missing out," Bolton says. It [Launchpad] is not going to set the world on fire. But there's absolutely a market for it. And I would be pretty happy if over a year we wrote $100 million [of Launchpad loans]. That would be a good outcome."
"Till now, there have not been any options for people with a household income over $150,000 or wanting to buy over $700,000 unless they had help from parents or at least a 10% deposit, often more. This is an option that fills that gap."
Bolton says Squirrel has seen a lot of would-be buyers with good double incomes missing out because they didn't meet the requirements of the Government's Kainga Ora scheme, which caters for the lower end of the market.
Even though Squirrel's requiring a deposit of just 5%, Bolton says the Launchpad offer is responsible lending. Not being banks, neither Resimac nor Squirrel are subject to the Reserve Bank LVR restrictions.
"The reality is when you're buying a home as opposed to an investment property, it's a long-term investment and you've got to look through the short-term noise. We've launched this product after the market's started to enter a bit more of a consolidation period, so some of that frothiness is disappearing from the market. So people are buying into a market where they've got better information. We're talking entry level housing, this isn't the expensive end of town where you've probably had the biggest price movements. This is first home buyers, entry level housing. A lot of it's underpinned by new builds," Bolton says.
"From a responsible lending perspective, the servicing calculations that we run are more aggressive than the banks' own servicing calculations. So I feel very comfortable that affordability is being appropriately tested."
Loan applicants must be New Zealand residents and first home buyers planning to live in a metropolitan area property. To qualify, they must be employed and paying pay-as-you-earn (PAYE) income tax, and will be subject to a credit check and calculations to ensure they have enough income to service the mortgage. Deposits must be genuinely saved, can include KiwiSaver, and can't be gifted, Squirrel says. 
Launchpad will be available to borrowers buying apartments that are a minimum of 50 square metres, and require a 10%, rather than 5%, deposit.
In most cases property valuations won't be required. Squirrel says valuations generally don't materially alter the underlying risk for Squirrel, so it doesn't want to cost first home buyers money for the sake of ticking a box.
'Homeowners are relatively low risk'
In terms of peer-to-peer home loans, Bolton points out Squirrel Money has been doing these for four to five years.
"Homeowners are relatively low risk. We're only doing PAYE, we're not doing self employed people, not at these LVRs. That would be too risky. This is PAYE income, proper servicing calculations, but it's the second mortgage component paid off over five years so it's quite an aggressive repayment profile. It forces them [borrowers] to get equity into the property quickly. But what it also means is it really only is available to people who can afford it," says Bolton.
Borrowers will need to have been in their jobs for more than 12 months or have a history in their occupation demonstrating good job stability.
Bolton describes Launchpad as somewhere between an old fashioned first and second mortgage, and securitisation.
"If you think about a securitisation programme, you basically have a waterfall of exposures, all [at] different risk grades...In a way what we've done here at a very simplistic level is really picking up that idea of tranching your risk and pricing it accordingly. It's somewhere between securitisation and an old fashioned first and second mortgage."
Bolton suggests focusing on the "all up" interest rate rather than the 9.95% interest rate on the peer-to-peer loan. Squirrel says once the LVR is below 90% the interest rate could drop to 3.76%, and when the LVR's below 85% the rate could fall to 3.40%, assuming the house price remains stable.
"Bear in mind that you're paying down the five year consumer loan first so your rate actually starts to drop quite quickly. And as an all-up rate that [4.09%] is actually really market competitive. If they were doing 95% lending the banks would be loading 1.5% low equity margins to their rates, which would actually get them to rates around 4.2%, 4.3%," says Bolton.
"This is a part of the market that banks should be writing, this is the lower risk, it's PAYE, it has got good servicing because we're forcing a more aggressive amortisation than banks, and we're forcing people to get equity in their properties faster. When you're talking about responsible lending, I think we're doing all the right things." 
Squirrel says it can lend up to $120,000 towards a first home buyer's deposit.
"We do have deposit minimums that mean the maximum loan we can do at 95% LVR is $800,000 and at 90% LVR it is $1,200,000. That compares to Kainga Ora First Home price caps in Auckland of $700,000 for new properties and $625,000 for existing properties, in Wellington $650,000 and $550,000, and in Christchurch of $550,000 and $500,000."