Kiwibank cutting one-year home loan rate by 16 basis points to 2.19% in what bank touts as its lowest ever home loan rate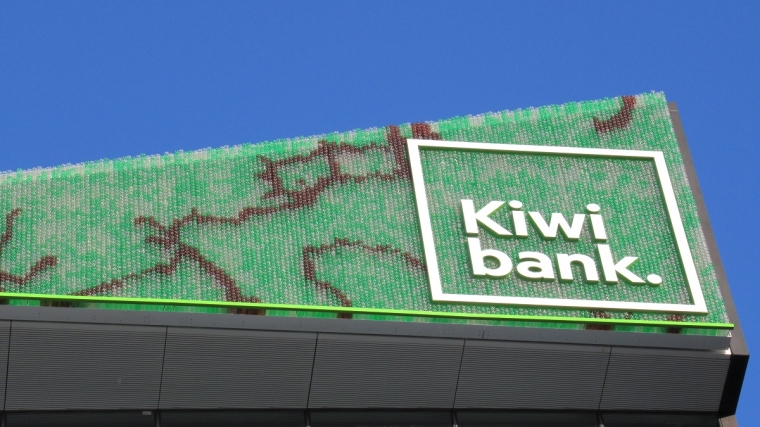 Kiwibank is launching what the bank describes as its lowest ever home loan rate.
From Tuesday, June 8, Kiwibank will offer a one-year fixed mortgage rate of 2.19%. Borrowers will require at least 20% equity.
The new offer reduces Kiwibank's previous one-year "special" of 2.35% by 16 basis points.
The 2.19% one-year rate is lower than what the big four banks offer, but not the lowest one-year rate on offer from a bank. The Bank of China, The Co-operative Bank and Heartland Bank all have lower one-year rates, while HSBC and SBS Bank also have 2.19% rates.
The Bank of China has a one-year "special" of 2.15, The Co-operative Bank has a first home buyers "special" of 2.09%, and Heartland Bank has a 1.85% rate.  See all banks' carded, or advertised, home loan rates here.
Meanwhile, Kiwibank is also increasing three, four and five year fixed-term rates, as shown in the table below. The bank's three-year "special" is increasing 20 basis points to 2.99%, and its four and five-year rates are being increased by 30 basis points each to 3.39% and 3.69%.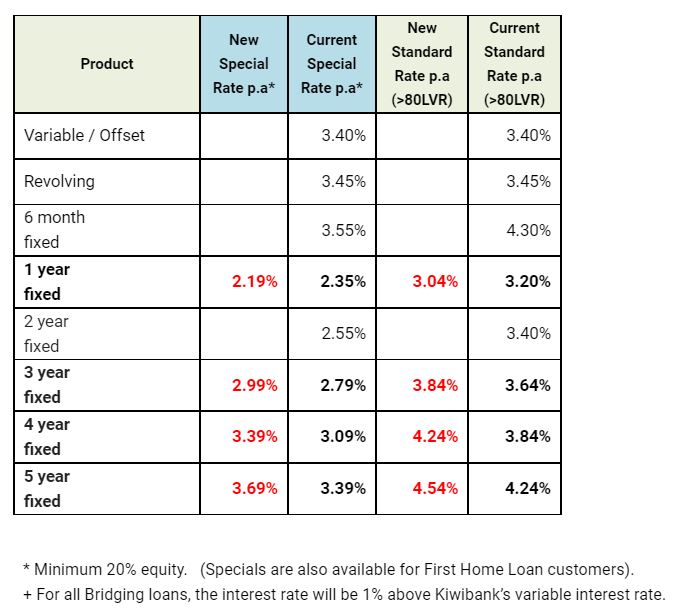 One useful way to make sense of these new changed home loan rates is to use our full-function mortgage calculators. (Term deposit rates can be assessed using this calculator).
And if you already have a fixed term mortgage that is not up for renewal at this time, our break fee calculator may help you assess your options.
Here is the updated snapshot of the lowest advertised fixed-term mortgage rates on offer from the key retail banks at the moment.