ANZ follows ASB with a deeply discounted floating rate for home loans for new built houses, and it's cash back offer also applies for first home buyers and for homes with a 6+ Homestar rating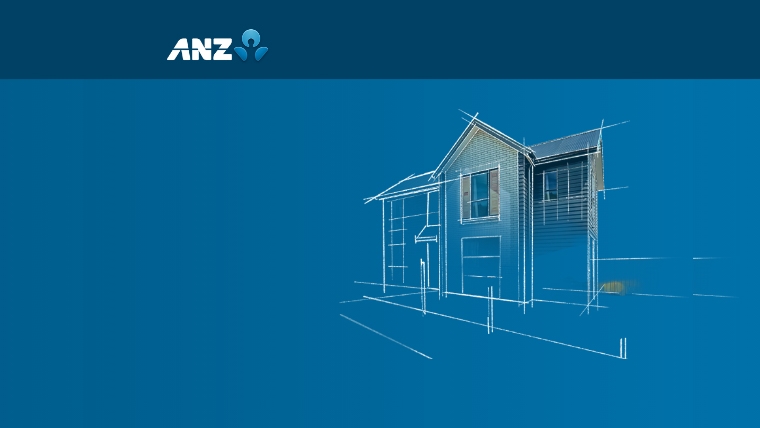 ANZ has trumped first-mover ASB with a lower floating rate for funding new builds with a 1.68% rate that will apply from July 5.
This is the lowest in the market for any mortgage rate, lower than ASB's Back my Build 1.79% floating rate, and lower than Heartland Bank's 1.95%. (Fund manager Simplicity has a member-only floating rate of 1.90% floating rate).
You can see all floating rates for all banks here.
ANZ's new rate will be available for 24 months as the standard floating rate for new builds, and new builds that are already underway. Floating rates may move over time in line with market conditions, such as an increase in the Official Cash Rate (OCR).
ANZ says it will contact customers currently working through a build process to move them to the low-rate offer should they wish to do so.
The bank has two separate cash offers, one with BluePrint to Build as just announced and one separate cash offer for home loans approved during 10 June and 30 July. 
As part of the offer ANZ offers up to $3000 as a cash contribution for first home buyers and for those customers building a 6+ Homestar rated home. A 6 Homestar rating or higher means the home will be easier and more cost effective to keep warm and healthy, and can be more environmentally sustainable than a typical new house built to New Zealand Building Code.
In December 2020, ANZ was one of the first banks to require a 40% deposit from residential property investors "as a step to bring balance to the housing market" according to a spokesperson for ANZ
Other banks are expected to match the ASB and ANZ deeply-discounted new build loans offers.
These loan interest rates will move when the banks change their floating rates - and are expressed as a discount to their standard floating rates. Floating rates are very responsive to the Reserve Bank's OCR. Analysts expect the OCR to rise perhaps as early as February next year.
---
Note: This article has been corrected to clarify the two different cash contribution offers which ANZ pointed out were "mixed up" in the original version.