Personal finance editor Amanda Morrall breaks up with Westpac, falls for a pure-bred Kiwi instead after being romanced by low fees and customer service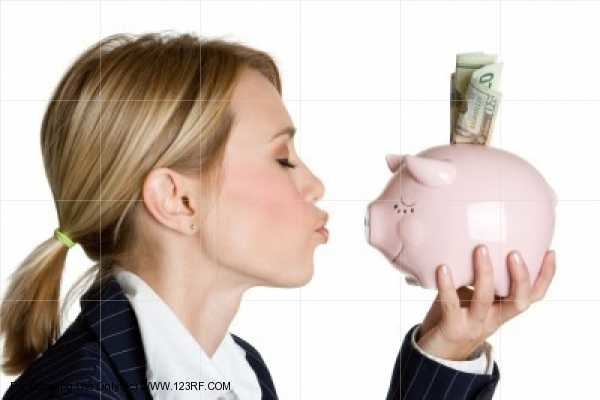 By Amanda Morrall
You know how you sometimes stumble into relationships, without having given them any serious consideration, then out of sheer laziness or else indifference you end up staying?
Well, that sort of describes my long-term (okay 4.5 year) relationship with Westpac.
It was sheer convenience really. It was close; it was ubiquitous (and therefore somehow trustworthy in my unexamined opinion); it was well established; a respected member of the community judging by its prolific corporate branding, and all things considered gave the impression of an institution that knew what it was doing and would treat me well, or at the very least ably meet my basic banking needs.
So, I coasted along and went about my banking business; depositing here, withdrawing there, stockpiling during the good times, all the while paying fees without any real scrutiny or question. Of course, in the back of my mind, I had nagging little doubts about the integrity of the relationship. But like  most people I blithely resigned those uncomfortable thoughts to the recesses of my fully occupied brain, cranked up my ipod and carried on as usual.
Ever so slowly, those lingering doubts crept up on me.
I can't say it was some big dramatic dust-up, or a really horrible experience like being left high and dry in the boonies by an ATM machine that decided to go on strike.  Neither can I complain about the level of service I had with people working at the coal-face. They were all very nice.
Two F words
Not to be crass, but the impetus for the break-up can be summarised by one word, well two actually and they're f-words: Fees and Frazis -- that would be CEO George Frazis "the NZ$6 million dollar man.'' (See our finance and banking editor Gareth Vaughan's story about Frazis' big salary here.)
The two things collided in the same week and together had the effect of bringing those sneaking little suspicions tumbling from far back to front of mind. That's what happens when you repress stuff, you see.
Something about Frazis earning that ridiculously big salary on top of me getting stung for NZ$25 on a CND$125 bank draft did my head in. 
Like other types of more complex human relationships, it is often small, seemingly banal things that are the flash-point for combustion.  It's not an adulterous affair, or the obnoxious cherry red mid-life convertible, but a life-time of annoying habits compounded by one inflammatory comment at dinner that lights the fuse.
In my case, Frazis' over-the top pay-pack (followed closely by his over the top tenancy tribunal dispute for his Paratai Drive crash-pad, (a contractual obligation broken by his own marital bust-up) was the trigger.
Ever since, I've been scouting around for suitors, putting out some feelers and trying to work up chutzpah (and time) to put my money where my mouth is and just get on with the dirty deed of breaking up.
Kiwibank always struck me as likely to be a good match. And it could well be.
But another bank has caught my fancy. Well two actually.
Point of no return?
BNZ was my front runner and still has my interest but I've fallen for a Kiwi and I fear I might have reached the point of no return.
In exchange for my business, and to indulge my disingenuous broken-heart, BNZ has kindly agreed to waive the fees for their cool money tracking software that will spare me the tedious and time consuming hassle of categorising my money spending.
I love this idea. Anyone who has ever undertaken the three-month forensic budget review knows what a pain is it, for all but those accounting types who love counting pennies, playing financial plumber, putting a quick stop to money leaks before they turn into gushers.
I am not one of those types, although I aspire to be, without expending the effort. Hence my interest in their money mapping device.
But back to the f-word. Fees.
When it comes to low-fees, TSB has the competition licked, well they at least have me convinced on that point. But as I've discovered recently, banks are a lot more flexible on their product pricing than you might expect.
Their "premiere cheque account" (marketed as their "five-star" offering) is fee-less, more or less. No standard monthly, no charges on EFTPOS transactions, nor ATM fees (even at machines belonging to the competition), no added cost for talking to one of their tellers on the or in person for that matter. Sound too good to be true?
Yes, well there's is a hitch. In exchange for that fee-free paradise, you have to keep at minimum balance of -- hold onto your pants -- NZ$5,000. If you dip below that, that's when they'll ding you, by NZ$10 a month to be exact. Right, so it's a hefty bank balance they're asking of you (and obviously they'll benefit from that too) but if you're a good little money manager and have three-months worth of income set aside as your emergency fund, then it shouldn't be a drama.
Another upside, is that you'll earn some okay interest on this, be entered into prize draws for cash and other booty (one enter for each NZ$1,000) and if you're fee averse and cheap, you'll avoid like the plague ever raiding your savings or letting it go below $5k.
For additional money you park in the account, there's a multiple-tier interest accruing structure, where progressively higher bonus interest is paid on increasing thresholds. Works something like this; you get 3% interest on the first portion up to $20k, 3.25% on the $20,000-$35,000, 3.% on the next $35,000-$50,000 and then 3.6% on the $50,000 to $100,000, and then 4.25% on anything above that.
It's more like a term deposit than a savings account but you have instant access if you need it. Out of interest, I checked to see what they paid on a term deposit of $100,000 and compared it to other banks. (Do the same here on our website here.) The range for a minimum deposit of $5,000 was 4.25% up to 6% on a five year deposit of at least $10,000.
Should the credit rating be a concern?
What jumped out was the credit rating. (See our credit ratings section for more here). 
Compared to the other big banks TSB's credit rating wasn't so hot, BBB+, compared to others with AA ratings. TSB says this on the subject: "TSB Bank Limited has a credit rating applicable to its long term senior unsecured obligations payable in New Zealand.''
In plain terms (going off Standard & Poor's materials) they have an "adequate" financial ability to meet their commitments, compared to a "strong" or "excellent" ability. 
Why? Essentially because they're not foreign owned. Westpac and the like have the added comforts of their big, rich Australian parents.
Is that a bad thing?
I asked our banking and finance editor Gareth Vaughan for his opinion, whether TSB was any less worthy a suitor, on the basis of its relatively low credit rating. He didn't think so on the basis their capital ratios were good. For those who don't speak bank, that means the bank has some tangible assets.
The Reserve Bank of New Zealand defines capital "as a measure of how much a bank's assets exceed the amount of money it owes deposits and ordinary creditors."
So why would Kiwibank (also an independent) have a higher rating? In their case, they have the benefit of financial backing from NZ Post, which gives them added security, or supposedly.
In a nutshell, Gareth suggested I shouldn't be put off TSB on the basis of its credit rating, particularly as since the global financial crisis, credit ratings proved to be a bit of a lark.
With that in mind, I am 95% convinced this is the bank for me. It's the paperwork that has me a bit nervous. And that follows a colleague having sent me a story that said changing banks is harder than getting a divorce. 
Switching banks now easy but few are doing it
This is one instance where New Zealand has Australia beat. Late last year, changes were introduced to make switching banks easy. 
Payments NZ, a governance organisation for the banking industry, says previous technological, legal, and administrative hurdles to changing banks have been removed. Basically, once you authorise your bank to initiate a shift, the old and new bank work it out between them. They even orchestrate all the scheduled automatic payments to save you the trouble.
Oddly, hardly anyone has taken advantage of this headache free break-up plan.
Payments NZ chief executive Steve Nichols said outside of a brief flurry of activity spurred by a Kiwibank advertising campaign after changes were introduced, there's been little movement. While Payments NZ couldn't release any numbers (citing confidentiality), Nichols said the anecdotal evidence was that banking customers weren't budging for the most part.
An indication of customer satisfaction, ignorance or laziness? Nichols wouldn't speculate. I chalk it up to indifference but imagine when people start paying closer attention to how much they pay in fees, and what they're getting from their bank in return, I won't be the only one writing Dear Frazis letters.
Coincidentally, I opened some mail from Canada (where I still have an active account) and found a notice on fee increases that I probably normally would have discarded. I was shocked to see the fee increases, across all category of accounts. Fees among (and this is one of the biggest, cashed-up banking behemoths, are going up as much as $2 extra a month. Sure, $2 may seem trifling but when your account fees leap to $14.95 a month from $12.95, it's a hardly insignificantly. A dollar here, a dollar there, with banking numbers it's a fortune, particularly as their employee base shrinks with computers now doing most of the work.
Here's the one (the equivalent of the late-for-dinner for the millionth time moment that broke the back of a corrosive relationship) that really irked me. Those dinky toilet-sheet size paper slips at the ATM that used to be free: now $1 a piece! As an environmentalist I see the merit, as a banking customer paying $15 a month for privilege of using their vault, I'm appalled.
Oh oh, I feel another break-up coming on. Long distance relationships are always doomed to fail. My fee-free 100% Kiwi suitor awaits.
For a do-it-yourself check-list on how to break up with your bank, click here. How much are you paying?
Here's a break down on fees for standard cheque accounts.
Institution
Account name
Min.
deposit
Monthly a/c fee
EFTPOS fee
ATM fee
Internet fee
Other trans fee
Manual/ Assisted fee
Interest earned
ANZ
Everyday
$0
$5.00
$0.00
$0.00
$0.00
$0.00
$0.00
y
ASB
Streamline
$0
$3.00*
$0.00
$0.00
$0.00
$0.00
$3.00
y
BankDirect
Transaction
$1
$3.00*
$0.00
$0.00
$0.00
$0.00
$3.00
y
BNZ
MyMoney
$0
$5.00
$0.00
$0.00
$0.00
$0.00
$0.00
y
HSBC
Savings Cheque
$10,000
$15.00
$0.00
$0.00
$0.00
$0.00
$0.00
y
SBS Bank.
Trans. Acc
$1
$0.00
$0.45
$0.45
$0.45
$0.45
$0.45
y
Westpac
Access
$0
$0.00*
$0.40
$0.40
$0.40
$0.40
$0.55
y
Nelson
Cheque
$0
$15.00*
$0.50
$1.50
$0.00
$0.20
$0.50
y
PSIS
Current
$1
$0.00
$0.30*
$0.75*
$0.30*
$0.50*
$0.50*
y