Labour leaps on bank deposit protection bandwagon, calls for 1st NZ$30k of deposits to be protected in event of a bank failure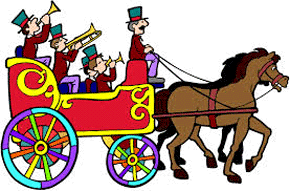 Labour's Finance spokesperson David Parker says a Labour-led Government would ensure the first NZ$30,000 of all bank deposits would be protected, and not subject to a haircut in the event of a bank failure.
Parker's comments come after Green Party co-leader Russel Norman yesterday said the National Party-led government ought to force the Reserve Bank to abandon its "Cyprus-style solution" to bank failures in favour of an Australian style deposit guarantee scheme.
"The cost of that guarantee must be borne by the banking system, meaning it would be a cost paid by banks that did not fail," Parker said. "This is the system used in Australia and it should also apply here. Why have a different system in New Zealand than in Australia? It creates yet another reason to move to, or invest in, Australia rather than here."
Parker said the Reserve Bank's proposed Open-Bank Resolution (OBR) Policy means all unsecured Kiwi depositors in a failed bank will lose money through no fault of their own.
"Yet under current National policy, some overseas lenders to banks have recently been protected through covered bonds, which increase the risk to ordinary depositors. That's not a fair system," Parker said.
"This means that Kiwi households will be forced to help bail out banks while overseas lenders have their money protected."
According to Reserve Bank figures, there was a fraction under NZ$110 billion sitting in term deposits as of January. And as of the end of 2012, New Zealanders had total deposits with banks of just under NZ$115.2 billion.
Norman yesterday questioned why the Reserve Bank was introducing OBR when the majority of other Organisation for Economic Co-operation and Development countries use deposit insurance schemes instead.
In Australia bank deposits are protected up to A$250,000 per person per institution. The Aussie scheme evolved out of the country's retail deposit guarantee scheme, which was introduced at the height of the global financial crisis in October 2008.
Aussie depositors also benefit from the preferred status granted to Australian depositors over other unsecured creditors in the event of the insolvency of an Australian authorised deposit taking institutions. This legislative provision is referred to as depositor preference.
New Zealand's own Crown retail deposit guarantee scheme ran for 38 months from October 2008 until the end of 2011 and cost taxpayers' around NZ$1 billion largely due to the demise of South Canterbury Finance.