Any new retail deposit guarantee would incorporate lessons learnt from the previous scheme and be tougher, Treasury says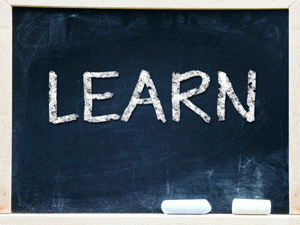 By Gareth Vaughan
Treasury says if troubled times meant it had to reintroduce a retail deposit guarantee scheme it would be tougher than the one the Government put in place in 2008.
It also says that New Zealand being the only OECD country without deposit insurance increases the risk of a retail bank run should there be a significant loss in depositor confidence.
Treasury makes these comments in a report released as part of a big information dump on deposit insurance and the Reserve Bank's incoming bank failure tool, the Open Bank Resolution policy, by both Treasury and the Reserve Bank..
"If a loss of depositor confidence did lead to retail guarantees being required, lessons learned from the (Crown) Retail Deposit Guarantee Scheme about how to best safeguard the Crown's interests would be picked up in design," Treasury says.
'These would include tighter eligibility criteria, more control mechanisms for the Crown and full risk-based pricing. We would also consider the option of introducing a retail guarantee through legislation in order to further strengthen the controls that could be achieved."
The comments come in a report dated June last year addressing in what circumstances guarantees to the banking sector might be considered.
The South Canterbury Finance effect
New Zealand had deposit insurance through the Crown Retail Deposit Guarantee Scheme, which ran for 38 months from October 2008 until the end of 2011 and will cost taxpayers' the thick end of NZ$1 billion largely due to the demise of South Canterbury Finance. The company's receiver, McGrathNicol, said in its final South Canterbury Finance receiver's report it had recovered NZ$774.6 million, leaving taxpayers with a shortfall of about NZ$805 million.
New Zealand's now the only OECD country without explicit deposit insurance, something both the Labour and Green parties want to introduce but the National Party-led government doesn't.
Treasury's oversight of the Crown retail deposit guarantee scheme, which was hastily introduced at the height of the global financial crisis, came under criticism from the Auditor General.
Last June's Treasury report goes on to outline how any new retail guarantee would be tougher than the previous one.
"We would look to strengthen the nature of the government's controls over entities within the scheme," it says. "If we did need to introduce the scheme quickly we would look to take greater advantage of the announcement effect and take more time to determine the detail."
Treasury says that although it took days or months for financial institutions to enter the deposit guarantee scheme in 2008, the announcement of the scheme's introduction had the effect of calming markets in a much shorter time scale.
"This announcement effect would also provide the option to introduce additional measures to strengthen the effectiveness of the guarantee via legislation. Governance of any future retail deposit guarantee scheme would be carefully considered from the outset," says Treasury.
New Zealand 'an outlier' on deposit insurance
The report also notes New Zealand being an "outlier" in not having deposit insurance increases the risk of a retail bank run should there be a significant loss in depositor confidence, a risk it deemed "remote" at the date of the report.
"We believe, however, that domestic confidence, and not the presence of (deposit insurance) schemes in other countries, should be the main factor when considering any re-introduction of a retail deposit guarantee. It is more complicated for New Zealand deposits to run than it is for (for example) Spanish deposits to mitigate to Germany."
"For example, Australia has now reduced the limit of its deposit insurance scheme from A$1 million to A$250,000 and does not cover foreign currency accounts, which were covered in 2008. New Zealand depositors would face a higher hurdle if trying to benefit from the Australian scheme, as they would be exposed to full exchange rate risks and transaction costs of opening and operating a foreign account."
Two key arguments used by the Reserve Bank and Prime Minister John Key against the introduction of deposit insurance are that it would increase moral hazard thus making banks more susceptible to failure, and prove too costly for consumers because banks would pass on the cost of any deposit insurance levy to consumers. These are disputed by international deposit insurance expert and University of Auckland Professor David Mayes.
This article was first published in our email for paid subscribers. See here for more details and to subscribe.