Both housing loans and total household claims grew at fastest pace in nearly 5 years in year to August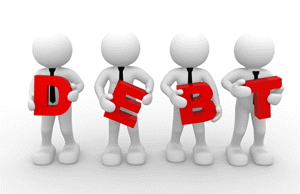 Housing loans grew at their fastest annual rate in the year to August in almost five years.
According to Reserve Bank sector credit data, housing loans swelled by $9.9 billion, or 5.7%, in the year to the end of August to reach $185.009 billion. That's the fastest annual pace of growth since 6.1% in the year to October 2008. The Reserve Bank confirmed its plans to introduce restrictions on banks' high loan-to-value ratio residential mortgage lending, from (today) October 1, during August.
However, even at 5.7%, the annual growth is still well below the double digit growth recorded between January 2003 and April 2008, which peaked at 17.5% in April 2004.
On a monthly basis, home loans rose by $959 million in August, equivalent to about 0.52%. That's the highest monthly dollar value growth since $1.294 billion in May this year.
The sector credit figures also show solid growth elsewhere.
Agriculture debt rose just over $2 billion, or 4.1%, in the year to the end of August to a fresh record high of $51.710 billion. On a monthly basis it was up $573 million, or 1%.
Business credit increased by $1.619 billion annually, or 2.1%, to $79.131 billion. During the month of August it rose $702 million, or about 0.90%.
And consumer credit rose $141 million year-on-year, or 1.1%, to $13.102 billion. On a monthly basis it was up $65 million.
Total household claims, which is housing debt and consumer credit combined, rose $1 billion during August meaning the annual increase was $10 billion, or 5.4%, to $198.112 billion. That's the fastest annual percentage growth in total household claims since 5.8% in October 2008. Double digit growth was recorded between January 2003 and March 2008, peaking at 16.6% in April 2004.
Across the sector credit data compiled by the Reserve Bank, total debt rose by $13.7 billion in the year to the end of August, or 4.4%, to $328.952 billion.
Here's the take of Westpac's economists on the latest sector credit data:
Credit growth accelerated in August, with the details reflecting a housing market that continued to march higher, and a farm sector turning its focus from the recent drought to what promises to be a much more positive year ahead.

Private sector credit grew at a solid 0.6% monthly pace (seasonally adjusted), the highest since April. Annual credit growth was 4.3% - the highest since May 2009.

Loan growth was also fairly broadly based. In the agri sector, strong global dairy prices and rising farm turnover may have started to outweigh repayment of working capital extended during the drought. Housing credit growth accelerated modestly after two slightly slower months – consistent with a renewed pickup in mortgage approvals in August. And in business lending (a breakdown is available for bank loans only), the biggest increase was to the property and business services sector, which also saw upwards revisions to July. This segment includes property developers and has been the main area of growth in commercial lending over the past year – again pointing to the role of the housing market.

Business lending was also boosted by a rebound in lending to food manufacturers from a sharp drop in July. As with agri lending, we suspect drought-related dynamics have been working their way through this sector, as credit was extended during the drought (there was a big spike in April) and repaid in July.

Of course, August was also the month in which the Reserve Bank announced its intention to restrict low-equity mortgage lending. In last month's Credit Check, we explained in detail why we believed that those restrictions would ultimately have only a modest impact on housing loan growth. The main reason was that we expected the restrictions to attract property investors into the market even as they shut out some first home buyers.

However, it's worth emphasising that this is unlikely to be a smooth process, and we wouldn't be surprised to see mortgage loan growth slow noticeably – albeit temporarily – from November onwards as the restrictions hit housing turnover.

This is a key reason why we expect the RBNZ to keep the OCR unchanged through early next year. Governor Wheeler has said that the lending restrictions will give the Reserve Bank more flexibility around when and how much to raise the OCR – and he will feel in no hurry to hike if he sees the housing market and related credit growth slowing.

However, monetary policy isn't just about the housing market, and the lending restrictions won't delay rate hikes indefinitely. By March next year, the Reserve Bank will also have had one more GDP release and two more rounds of inflation data to mull over. On our forecasts both will come in ahead of the Reserve Bank's current projections. We believe a tightening cycle starting March 2014 will look appropriate on plain old inflation targeting grounds.
This article was first published in our email for paid subscribers. See here for more details and to subscribe.