Banking Ombudsman expects an increase in disputes between banks and their customers as LVR restrictions begin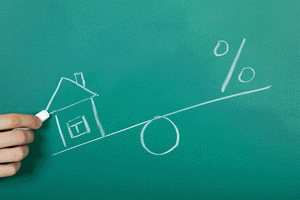 The Banking Ombudsman, anticipating an increase in disputes between banks and their customers, has issued two guides to help bank customers with borrowing decisions as the Reserve Bank's loan-to-value ratio (LVR) restrictions take effect.
"The Reserve Bank's new LVR restrictions...are expected to lead to a further spike in mortgage-related issues, the highest single category of complaint for the Banking Ombudsman Scheme," Banking Ombudsman Deborah Battell said.
To help bank customers understand how the LVR restrictions might affect home loan applications and how to avoid lending pitfalls, Battell said her office has issued two guides: Residential loan-to-value lending decisions and Concerns about lending decisions.
The two come after the Banking Ombudsman last month issued a guide on guaranteeing somebody else's debt. Battell said the LVR restrictions are expected to result in a rise in applications accompanied by personal guarantees, especially from family members guaranteeing loans for first home buyers.
"We don't know how many people will be affected by the LVR restrictions as each customer's situation will be different, however the guides are designed to help customers avoid problems with new mortgage lending."
"If customers do have problems we suggest they first contact their bank to try and resolve their individual situation. If they are still unhappy with what the bank proposes, they can contact the Banking Ombudsman Scheme," said Battell. 
"The decision to lend is usually a matter of the bank's commercial judgement so the Banking Ombudsman Scheme may not always be able to investigate as this is outside its terms of reference. However, the Scheme can investigate administrative errors in the lending application process. This includes complaints around refusing to lend and what is sometimes termed irresponsible lending."
Banks are now required to restrict new residential mortgage lending at LVRs of over 80% to no more than 10% of the dollar value of their new housing lending flows. Allowing for exemptions the Reserve Bank estimates this 10% "speed limit" will effectively limit the banks' high-LVR lending flows to about 15% of their new residential lending, versus the estimated 30% they've been doing.
Banks do, however, have six months to phase in the new restrictions meaning the first test of the LVR restrictions will come at the end of March next year.