Adrian Orr, CEO of the New Zealand Superannuation Fund has been elected Deputy Chair of the International Forum of Sovereign Wealth Funds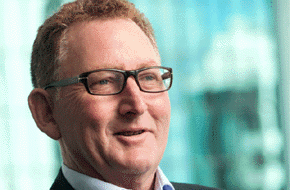 NZ Super Fund chief Adrian Orr has been elected deputy chair of the International Forum of Sovereign Wealth Funds (IFSWF) and will ultimately chair the organisation.
The IFSWF is a voluntary group of currently 25 sovereign wealth funds located globally.
The appointment is for a two-year term, after which Orr will take on the chairmanship of the IFSWF for a further two years.
Orr will take on the role in addition to his responsibilities as chief executive of the Guardians of New Zealand Superannuation, which manages the New Zealand Superannuation Fund.
"Sovereign wealth funds have been a rapidly growing influence in the global financial landscape, in terms of their proliferation, assets under management and their stabilising influence as long-term investors," Orr said.
"I am proud to be involved in governing the IFSWF going forward, as the forum promotes international best practice amongst long-term investors, and has greatly enhanced the understanding of foreign investment among host and recipient countries."
Orr said the NZ Super Fund had played an important role in the development of the IFSWF, including assisting directly in the implementation of best practice guidelines for the operation of sovereign wealth funds.
"The IFSWF is now establishing a permanent secretariat, having initially worked with the International Monetary Fund's services. It will be a privilege to serve on the board during these formative stages in the organisation's development."
IFWSF members meet to exchange views on issues of common interest, and to facilitate an understanding of the Santiago Principles and sovereign wealth fund activities.
Orr joined the NZ Super Fund in February 2007 from the Reserve Bank, where he was Deputy Governor.
He has also held the positions of chief economist at Westpac, chief manager of the RBNZ's economics department and National Bank chief economist. He has also worked at the NZ Treasury and the OECD based in Paris.
Orr is a board member of the Pacific Pensions Institute, a member of the Long-Term Investment Council for the World Economic Forum and of the Expert Advisory Group for the World Bank's Treasury. He is also a board Member of the Emory Center for Alternative Investments at Emory University, Atlanta, Georgia.