FMA brings charges against OPI Pacific Finance directors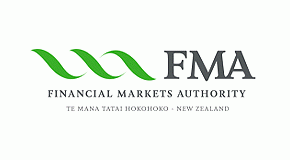 The Financial Markets Authority (FMA) has laid charges against four directors of OPI Pacific Finance Limited (in receivership and in liquidation).
FMA alleges that Mark Lawrence Lacy, Jason Robert Duncan Maywald, David Mark Anderson and Craig Robert White made untrue statements in the 2007 OPI offer documents.
The charges have been laid under section 58 of the Securities Act and carry a five year maximum term of imprisonment or a $300,000 fine.
OPI provided finance to entities involved in commercial property investments and developments. It went into receivership in September 2009 and was put into liquidation in November 2011.
More than 10,000 investors are owed approximately $247 million. Secured debenture holders have been repaid up to 25 cents in the dollar.
FMA Head of Enforcement, Belinda Moffat, said the charges laid by FMA allege that the 2007 OPI offer documents contained untrue statements relating to the performance and management of the business.
"This included a failure to disclose to investors adverse changes to the financial position of the company resulting from the advance of AU$100 million to MFS Pacific Investments Pty Limited, a related party finance company based in Australia," said Moffat.
"Where appropriate, FMA will take action against market participants who it suspects of having breached the law, even if they are based overseas."
The Auckland District Court has allocated a first appearance date for the directors of 3 December.
Summarised detail of all the finance companies caught up in the industry's meltdown can be found in our Deep Freeze list here »
Details of prosecutions brought against finance industry directors and executives can be found in our Porridge list here »