FMA 'won't hesitate' to take legal action against Asset Finance if it commits 'material breaches' in the future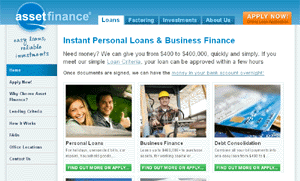 Whakatane-based Asset Finance says it has been put on notice by both the Reserve Bank and Financial Markets Authority (FMA) that any further regulatory breaches will result in referral to the Reserve Bank's enforcement team and legal action from the FMA.
The finance company has made this disclosure in an amendment of its prospectus.
As reported by interest.co.nz last September, Asset Finance ran foul of both regulators last year over links to Xobyenom Ltd, a company owned by interests associated with its major shareholder and ex-CEO Clive George, and former director Dennis Hodgetts, and the use of tax losses derived through this link.
This is an abridged version of this article. The full version was published in our email for paying subscribers. See here for more details and how to subscribe.