Banks toughening rules around making early withdrawals from term deposits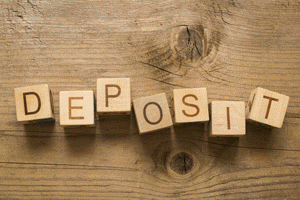 Those who think a term deposit is a quasi-on-call savings facility need to think again.
The Banking Ombudsman warns banks are cracking down on people wanting to access their term deposits before the maturity date.
From the end of last year, Westpac and BNZ have been requiring their customers to give 32 and 31 days' written notices before the date they'd like to withdraw their funds.
In other words, customers need to wait at least a month, before they may be eligible to get their money out.
Banking Ombudsman Deborah Battell says other banks are heading the same way, but can't give any details at this stage.
ANZ says it's reviewing its term deposit break policy and will communicate any changes to its customers directly.
ASB executive general manager of retail and business banking, Ian Park, says "We are aware of the developments at other banks in New Zealand and we are currently evaluating the impacts on our bank and our customers.
"When we have completed this work we will communicate with our customers to advise of any changes."
The banks are responding to Australian regulatory requirements designed to prevent another 2008 global financial crisis from happening.
Accordingly, Kiwibank says it isn't considering implementing a notice period, as New Zealand's legislation doesn't require this.
Battell says the changes are designed to improve the resilience of the banking sector.
She points out banks have always had the discretion to decline early withdrawals.
They've agreed to allow these withdrawals if they're satisfied their clients are undergoing a time of hardship. For example, they can't afford to pay for basic living costs, urgent medical treatment, funeral costs, or costs incurred in a disaster.
Most banks have also always charged fees to those who have broken their deposits, and reduced the interest rates on the funds they're withdrawing.
They may also recover interest that was paid at the higher rate during the term of the deposit.
This aside, Battell says bank customers are already complaining about the new notice rules.
This is what the Ombudsman says happened to one complainant:
Mr W's bank informed him it was introducing a new policy that required him to give notice before withdrawing a term deposit early. This policy was to apply to all existing and new term deposits.
Mr W believed the policy shouldn't apply to existing term deposits, as it was unfair for the bank to change his contract without his permission. As a general rule, a contract cannot be varied without the consent of both parties unless the contract says one party can make changes without the permission of the other.
Mr W's contract with the bank was the investment statement which said the bank could agree to an early withdrawal or it could decline the request. This term of the contract had not changed. Rather, it was the policy around early withdrawals, in particular the requirement to provide advance notice, that had changed.
We could not therefore uphold the complaint because the bank had not changed the contract.
The Ombudsman has some suggestions to avoid such problems:
• Think of term deposits like a fixed term loan – you are generally agreeing not to break the contract for a specified period of time.
• Try to clearly work out when you are likely to need the funds before fixing the term.
• Check out alternatives to term deposits if you think you may need the funds at short notice.
• Check out your bank's policy and terms and conditions with respect to breaking term deposits.
• Shop around for the best deal in terms of both rates and policies.