Elizabeth Kerr suggests that you behave differently to everyone by committing to financial independence with your everyday lifestyle choices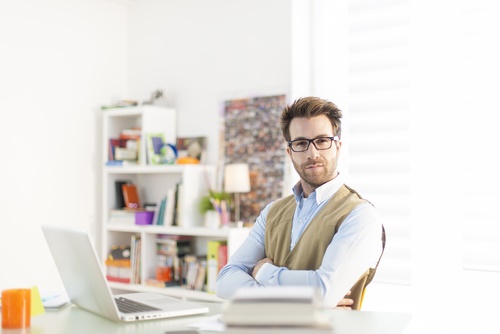 By Elizabeth Kerr

Setting up your own money machine to provide you with financial freedom is good but the truth is you have to be RADICALLY DIFFERENT from everyone else to achieve it.
What that means is the average path towards retirement is littered with over consumption and spending beyond one's means just to keep up with the herd, so eventually you have to be different and prove your financial independence with your everyday lifestyle choices.
Making this step sooner rather than later is easier than clawing your way back after decades of mindless spending.
When everyone else is upgrading their houses, taking out loans to buy cars and using credit cards to eat out and buy new gadgets, you need to be building your personal money machine instead.
If those close to you don't know what you're trying to do then chances are you not doing it as well as you could be because striving for financial independence is radically different, so it should be obvious by the spending choices you make.
Being radically different could be both challenging and enjoyable depending on where you are on your money machine journey.
At the very least a money machine will allow you to escape wage-slavery by keeping your non-negotiable needs met - a roof over your head and food in your belly; but it isn't a sentence for worshipping frugality. In fact it can be the total opposite, as having your money machine cover your baseline expenses for you means that any money you do earn over and above that gives you the freedom to spend on anything you want with a clear conscience and security. That might involve the bigger house, the overseas travel, nicer cars or new boobs; but at that stage who cares – you can be really proud of how radically different you are!
Some of the world's wealthiest people stay that way by being radically different every day.
Instead of over-the-top spending on designer lifestyles they are figuring out how to save and invest and working hard to be the best version of themselves that they can. Warren Buffet still lives in the house he purchased for $31,500 in 1958 and Mark Zuckerberg held his wedding in his backyard and ate McDonalds on his honeymoon - even though he could have afforded to purchase his own island and a suite of chefs.
The point is that they are all still financially independent because they continue to make spending choices based on their values rather than what everyone else expects of them.
So, you need to embrace some of this behaviour in your lifestyle now.
It's really easy to read my columns each week and make a mental note to spend less and see what's left over before payday.
But I want you to take it further than that and really challenge yourself to be radically different.
"So what should I do?"
Firstly, I want you to disconnect how much you earn from how much you can buy. Just because you earn over $80k does not mean to need to buy and consume and look like $80k. What would your financial life be like if you pretended that you actually earned only $50k?
Secondly, go with what we know matters biologically. We are a species that thrives on companionship and cannot live in a glass vacuum by ourselves playing computer games all the time - or we will be miserable, lonely and die early; harsh but true!
...So, first up think of the relationships that are important to you and how you want to honour them.
Next, think of the values that you respect and want to be remembered for, then the things that you really enjoy doing with your time. By doing this you will naturally start to identify what sort of spender you are and purchases that do not support those values will naturally be dismissed before you open your wallet.
The last action requires more than just thinking.
Thinking alone and promising to be more financially resourceful have not made anyone retire early. Those that do get there are intimate with every dollar they own and spend - and you need to be too.
So go on, get a pen and paper ... NOW! Chop to it I don't have all day!!!
First up, write two columns., Non negotiable expenses and everything else ... GO!
Next, what costs can be reduced and funnelled into your money machine? ... GO!
And if you do that, what is your savings percentage? how long will it take you to take early retirement ?
Not good enough you say, can't wait that long? Well up the ante. What other costs are there you can shave off?
Good! And do you know what your true hourly rate is? No, okay get to it here!
See, not too hard now is it?
"Why would I do this?" you ask
The benefits for being radically different are three-fold. Firstly, you will experience freedom. Discarding unnecessary expenses that don't serve your values or boost your money machine is actually quite liberating.
Secondly, being conscious and deliberate with spending will leave you more time to really enjoy what you do spend your money on and you can really comprehend the time that you are trading for that purchase.
And thirdly, you will have a lot more money in your life. You will earn the same money but you will get to keep more of it and life will become much less stressful knowing that you can financially withstand whatever is thrown at it.
(And, if you need any more convincing, being financially smart and secure makes you really, really, sexy!)
So, to conclude this week: We all deserve a comfortable (early) retirement instead of being shipped off by our kids to a third world country with nothing but a clean drinking straw.
But you can't achieve that if you don't become radically different from everyone else and release yourself from the perpetual cycle of over working to pay off increasing larger levels of consumer debt and failing to build your own money machine.
If you really want to get yourself in a great place financially you NEED TO DO THIS STUFF on real pieces of paper not just in your head, so you know where you are and how you are going to get there.
Email me at Elizabeth.kerr@interest.co.nz this week and let me know how radically different you are being.