Elizabeth Kerr says it all takes a bit of EFFORT but the DELAY while your machine is brewing is absolutely worth it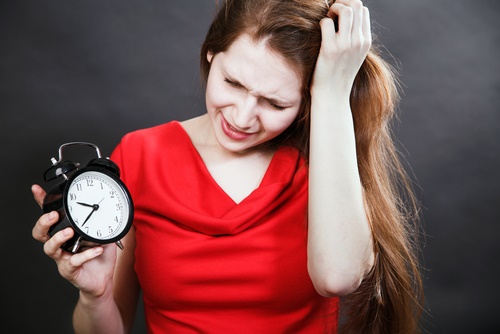 By Elizabeth Kerr

After reading today's column you might be the lucky sod who is celebrating being $27,000 richer!!! You can see how from the examples contained  further down the article.
If it's not you then don't despair as somewhere hidden in the words and my bad grammar there may be a few dollars for you as well.
To start with this week I'm going to write about two words which I think are just as essential for financial independence as 'compounding' and 'interest'.
They are two powerful little words which can make all the difference to our money machine goals and our lifestyle design.
But unfortunately, they are being sabotaged by our demanding consumer culture and easy access to debt.
They are:
1. Delay
2. Effort
That's right – delay and effort. Or more to the point - the putting in of effort and managing one's emotions for delay.
DELAY
First up let's look at delay.
My favourite quote said by St Teresa is: "Patience attains all that it strives for." Those who know me personally can testify I say it all the time.
I know that the art of delay is easier said than done and that in our present "Have-It-Now-No-Payment-Down" consumer world, going without something - even if it has no real impact on your personal health or safety - is akin to deprivation and an injustice.
Those who actually achieve their money machines are experts at delay for two reasons:
Firstly, they understand that delay is like a muscle; at first it's really hard to introduce delay to your wants but then after a few goes you get better at it. The really good ones actually derive as much pleasure from waiting and thinking about their purchases as they do from the actual purchase.
The second thing is that they understand delay is one of the ingredients needed to get a money machine up and working in the first place because of the way that compound interest works over time. So, they are careful not to interfere with their investments or their non-negotiables list and so they are confident that if they continue to save regularly and keep their expenses in check that they will eventually get where they want to be.
Most importantly they understand that delay is not deprivation!!!
EFFORT
Imagine a world where anything you need or want can be purchased and if you don't have the money there is someone only too willing to lend it to you provided you sell your soul and commit to working until whichever gives out first – your body or your brain.
Oh hold on…. that's our world today.
That doesn't sound like a fair trade to me, when it just takes a bit of forethought and some planning and then chances are you can have what you want by just providing for it yourself.
Nowadays the easy option is just to purchase what we want in our lives. But doing so is not sustainable for very long, unless there is a money machine in the background ready to pick up the costs when we can no longer work for ourselves.
Cutting your own lawns and cleaning your own home instead of outsourcing to others requires effort.
Cooking at home, teaching your own kids to swim and turning off the TV requires effort.
Organising your commute to include a workout takes effort, as does sitting down with a pen and paper and actually mapping out your financial goals -  and planning your lifestyle design takes effort.
One persons' effort might be another persons' "cheap" but who cares? It doesn't matter what other people think in the slightest.
Like I've said before, when you're milking your financial independence I bet they are going to be wishing they followed your lead and taken the radically different approach to their own lifestyle design before they became indebted to entitlement.
Is there something you are considering purchasing that you could do without if you just put in some effort or embraced a bit of delay?
Some low hanging fruit...
Following on in the "stupid things the middle squeeze do to stay poor" theme there are a couple of expenses that more often than not appear in people's budgets that I want to set an example with, by illustrating how some good ol' effort and delay could be used for your money machine instead.
Gym Memberships
When it comes to gym memberships I am not a fan at all!
Everything you need to have a kicking, good looking, and strong body is already attached to your bones. Your own weight is perfect for performing resistance weight-bearing exercises and there is no cardio machine that a good run around the block won't replace (effort).
Let's illustrate with an average gym membership inclusive of a personal trainer at $45 per week. That comes to $2,340 per year and over 5 years is $11,700. If that money was invested at just 5% instead of given to a gym you would have $12,292 in just 5 short years (delay).
If you stopped then this money machine alone would spit out about $550 every year for the rest of time. But the thing is you can't stop because you haven't put in the effort in to learn how to exercise your body efficiently at home for free, so you are either out of shape or committed to still paying for a gym membership for the rest of your life.
There are some excellent free resources online and training videos on YouTube which can take you through exercising at home. Just a bit of effort combined with some commitment and then it's: "Hello hamstrings – you've never looked so damn good"!!!
Yes, it is ironic that the one thing that makes this reoccurring expense go away is effort – which is the same thing you need to have that kicking, strong, body in the first place, and it is this same brand of effort that all those who make it to financial independence possess too.
Subscription TV
Subscription TV is next on my chopping block. This is anything other than the free stuff you get on your local Freeview or TVonDemand Apps.
If you've read my column last month about TV then you'll know I that I think watching TV is the number one tool for sabotaging your ability to be different from the rest of the herd; and let's face it being financially independent is being different. So when I see people paying for it I think that creeps into pure lunacy.
Let's take the popular MySky+ with sports and movies and delivery of the monthly magazines, which total $123.34 per month. (According to their website and this does not include the joining fee, if any.)
Over one year that is $1480 and over 10 years that is almost FIFTEEN THOUSAND DOLLARS. Someone with a real hourly wage of $21 per hour would have to work for an entire two weeks for every year, or a scary five months over that 10 year period just to pay for TV.
If given the option to take five months off every 10 years - do you think they would cancel the TV subscription? Given the way people covet their long service leave I think we all know the answer is a resounding "hell yes!"
If you choose to invest that TV money instead at just 5%, after 10 years you would have $19,232 spitting out an average of $1000 every year. At that point if you still really wanted to pay for TV then sure go ahead – it's free money and just an opportunity cost at that stage.
So, what I'm saying this week is unless you have a money machine spitting out free money, don't go wasting your hard earned dollars on things like gym memberships and TV subscriptions until you do.
In the meantime you could use this time to brush up on the DIY, brew some beer, do your workouts, upgrade your skills to get a higher paying job, or why not just pick up the phone and talk to people instead.
Sure it all takes a bit of 'effort' but the 'delay' while your money machine is brewing is absolutely worth it.