In the final of her two part series on shares, Elizabeth Kerr takes you shopping at the NZX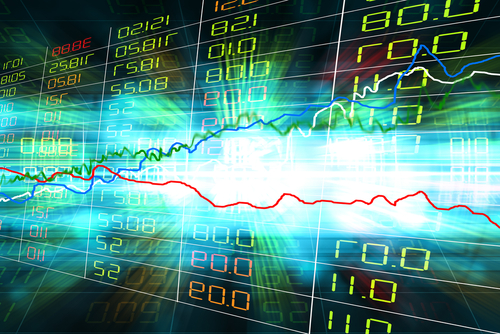 By Elizabeth Kerr

Welcome back everyone to Part II of Shares Are Not Boring!
 You are forgiven for thinking my passion for investing in the New Zealand Exchange (NZX) is a little unnerving; but anytime you are choosing to save and invest rather than spend unnecessarily is worth getting excited about.
Following on from last week's column with my take on the NZX, what shares are and how in their simplest form you might make money off them,  I bet you're perched on the edge of your seat to see what company shares I thought you should all be filling your money machine up with.
Which company shares should I buy?
Imagine that the NZX is one of those mega shopping malls made up of smaller shops all under the one roof.  Each shop is a listed company on the NZX we can choose to invest in.
On the left you might see a store specialising in milk products (Fonterra), another selling TV & sports shows (Sky TV), further down is an outdoors & camping shop (Kathmandu), a discount store (The Warehouse Group), on the other side of your imaginary NZX mega mall you might see a store selling accounting software (Xero), Dishwashers (Fisher & Paykel) there is even a 2nd Hand shop (Trade Me) and a telephone shop (Spark). Right down the end is a food court (Restaurant Brands NZ), a bank (ANZ ), a shop selling you power (Contact Energy), another specialising in travel (Air NZ) and another selling building materials (Fletcher Building).  You get the idea.
Picture in your hand is a portion of your savings that you have been dutifully setting aside and you are wondering which of these companies you should invest in and how much you should give to each one. (Don't invest money you can't afford to lose!)
As you are walking around you might be thinking to yourself: "Air NZ looks good but what if no one wants to travel anymore and people prefer to stay local and embrace camping. That may mean that AirNZ shares might go down and Kathmandu goes up". You continue walking…"maybe all this new housing means people need new dishwashers and building materials so Fisher & Paykel and Fletcher Building could be a sure bet"… but hang on… doesn't that stuff come from China now"….  "Oh I don't know" you fret…. "I'm not sure what these company shares are going to do".
So round and round the NZX Mega mall you go. (…"maybe property investment is easier – seems so much simpler" you wonder?)  
Stop!!!   What if I told you that you didn't have to choose at all? What if instead of worrying about how much to invest and in which companies (stores), your money could be spread over the lot according to how well one store is performing against the others?  Now that sounds like a good idea doesn't it? 
Well you can! For new investors or those too busy to decide for themselves, NZX sell a product named "Smartshares". Without any help from brokers you can invest in what the market calls a "Passive Exchange Traded Fund" or ETF for short. 
In normal speak, that means your money is spread across a group of companies with one single purchase, without you having to do anything. Your investment is adjusted according to adjustments in the index, giving you an investment that mimics what is happening in real life. 
For example, let's take the top 10 companies on the NZX (Smart TNZ fund), if you had $100 this week it could be invested as below:
| | |
| --- | --- |
| Spark New Zealand Limited (SPK) | $17.48 |
| Fletcher Building Limited (FBU) | $17.31 |
| Ryman Healthcare Limited (RYM) | $11.84 |
| Auckland International Airport Limited (AIA) | $11.71 |
| Fisher & Paykel Healthcare Corporation Ltd (FBH) | $11.11 |
| Sky City Entertainment Group Limited (SKC) | $6.83 |
| Contact Energy Limited (CEN) | $6.62 |
| Sky Network Television Limited (SKT) | $6.35 |
| Xero Limited (XRO) | $6.33 |
| TradeMe Group Limited (TME) | $4.42 |
|   | $100.00 |
The magic lies in diversification
Diversification simply means spreading your money across different investments, so if one has a bad year, there will usually be another one that performs really well therefore (in theory) balancing your returns out for the positive.
Depending on how the companies within the group perform, a few may drop down a couple of spots or a new company might appear in the top 10 knocking the bottom one off. In that situation your passive (i.e. don't-have-to-lift-a-finger-fund) will rebalance by selling the under-performing share(s) and reinvesting into the new company(s). This recalibration is done every six months quarter.
There are no brokers involved and so the fees you pay for this type of investment are much less than if there were. Between 0.54% and 0.75% depending on which Smartshares fund you invest in, to be exact.
So what sort of money can I expect this part of my money machine to spit out?
If you decided five years ago to invest $100 each month into the FNZ fund, which tracks the Top 50 companies on the NZX  then you would have ….*drum roll please*.. $8984.00!!  That is after tax and management fees too.  So for drip feeding approximately $6100 all up you are entitled to an extra $2884 for doing absolutely nothing.  Now that is my kind of day job!!!
But what if you didn't want to drip feed into it each month... Let's say five years ago you invested $5000 and forgot about it, reinvesting all the dividends so then today you would have $8668.29. That's an increase of 73% over five years. Fancy that... I bet you don't get that from your everyday banking account?!
In the above scenario if you wanted to have the dividends paid out to you over the five years then today you would have just $7277 in the fund and would have received $1000 in dividends to your personal bank account for your spending pleasure.
In both of these scenarios the figures are after the management fees and PIE tax at 28% have been deducted. (If you're super enthusiastic and want to read the methodology for figuring out the returns you can do so here).
A word of caution: some people can be really passionate about which is better – active or passive investing, going to great lengths to convince you one way or the other. ("Active" means you, or a broker you have employed, are consciously choosing which companies to buy and sell and how much money to invest in each transaction). My advice is that it's no ones business how you invest, as long as you are happy with the risk and the results then that is the main thing. Having said that, be open to the education talking to other investors might bring.
How to get in on the action?
I know what you're thinking..."I'm a smart person, in fact I'm so smart I know I don't have the time or energy to learn everything I need to know in order to actively choose the best companies to buy or sell so I had better get me some Smartshares."
To get into the action all you need to start with is $500. Thereafter you can invest as little as $50 per month. You can organise the entire process online by visiting www.smartshares.co.nz and following the Invest Now link.  It's easy to get started and before you know it you can boast to your friends that you too are investing in the share market. (Remember Wolf of Wall street is fictional, you are not Leonardo Dicaprio!)  
The NZX provides 10 different Smartshares products, (or using my example above there are 10 different NZX mega malls you can invest into). These 10 are grouped in the 4 categories below:
| | | |
| --- | --- | --- |
| NZX Product Name | (NZX Mega Mall) | (Shops within the Mall) |
| SMART Large | | The top 50 companies by market capitalisation listed in NZ |
|   | | The top 10 as above…. |
|   | | The top 50 companies by market capitalisation listed in Australia. |
| SMART Medium | | Made up of medium sized companies listed in NZ |
|   | | Made up of medium sized companies listed in Australia |
| Smart DIVIDEND | | Made up of 50 companies that payout the highest dividends in Australia |
|   | | Made up of 25 companies |
| Smart SECTOR | | Real Estate Investment Companies in Australia. |
|   | | Mining and Energy Companies in Australia |
|   | | Banking and Insurance Companies in Australia. |
You are free to choose just one or as many Smartshare funds as you like to invest in. You are not obligated to just one, but you must have at least $500 up front per fund to get started; followed by at least $50 per month to invest in each one if you wanted to keep adding to them.  
By clicking on the links in the table above you will be able to see the returns that these funds have been boasting in the past and their fees. (Note the SmartDIVDEND and SmartSECTOR funds are new so don't have any data about their returns yet).
What if I want to get my money out again?
This doesn't take long at all, but you do need someone to help you. Whilst you can get into a Smartshares fund without a broker you DO need one to help you get your money out.  Just call any of the NZX Participants and you should have the money back within a day or two, after you have satisfied to them that you are who you say you are (i.e. the Anti-money laundering (AML) paperwork).
In conclusion
If you're thinking that this all seems really simple then I'll consider this column a success. I know the jargon and abbreviations thrown about can make investing in the share market seem really daunting and probably not worth the bother, but at least now you know you don't have to adopt the characteristic fat-pinstripe suit and exceedingly shiny shoes to get involved.  
You can do it all by yourself, and starting out with a simple investing product like NZX Smartshares, might be a great way to dip your toes in and see how it feels.  
----------
Updated: NZX advises rebalancing of the portfolio is done quarterly not six monthly.