Elizabeth Kerr digs through the detail of Budget 2015 to find beneficiaries, working families and pets are the winners, while tourists and KiwiSavers are the losers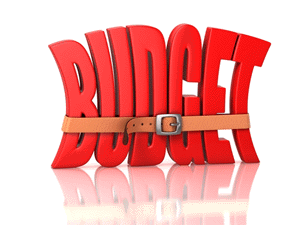 By Elizabeth Kerr
If you think managing the cash in your own wallet is challenging, then imagine what it's like balancing the books for the entire country.  Imagine for a moment that it is your job is to work out what they can and can't have.
"More elective surgery, more bridges, more for vulnerable kids, better roads, more train tracks, change the flag…..no don't change the flag…feed the kids… no don't you have to support the parents…look after the elderly but reduce house prices first…." oh blimey what a headache!   Just like your own home budget –tough choices need to be made and you can expect at least one of your kids will be crying by the end of the day.
This year's Government budget will wind up exactly like that.  There will be at least one person crying because they missed out on what they were hoping for.   At first glance through the documents most will have a little extra money, continue going to the doctors without charge, be supported into child care or new classrooms, have parents supported into work and hopefully benefit from a few extra dollars in the family kitty each week; so lets not pass the tissues out just yet.
If you're working, or a working parent, then you might be interested in the following:
If you weren't in Kiwisaver before today then it sucks to be you.  There is no $1000 kick-start anymore, but you will still get your extra $521 per year for making contributions so get yourself in Kiwisaver quick-smart.  Free money is not to be sneezed at so get in there!!!
Your ACC levies are likely to be reduced giving you some extra pocket money come time to pay your car rego.
Anyone going on holiday overseas can expect to pay an extra NZ$6 to get out and NZ$16 to get back in for the new border clearance levy for bio security and customs activities.  (Expect more x-rays and sniffer dogs too by the way.)
If you earn over $88,000 per year then your Working For Families tax credit will likely reduce by about $3 per week.
Families on less than $36,350 per year before tax will get an extra $12.50 per week from Working for Families and those much lower will get $24.50 extra.
Those earning between $36,350 and $88,000 then don't worry you are not left out but it will likely be pro-rated and capped at $12.50 per week.
Average wage is expected to rise by $7,000 to $63,000 a year by mid-2019.
Education
If you have young kids you can kick up your heels a bit as there is $74.9million for early childhood education to enable more children to attend from a younger age for more hours.  "Hurrah" I hear some of you shout.
If your teenagers are hanging around home a bit too much then rest assured the 300 extra Trades Academy places could take care of their spare time.
$62.9mil extra for children with special needs.
7 new schools and Kura Kaupapa, expansion of 4 schools and building of an extra 241 classrooms at existing schools.
$2.1mil for Maori suicide prevention.
Health
More money for health than ever being spent on health we're told.   Palliative care, bowel cancer screening and more funding for elective surgeries are the major winners to the tune of $186.5mil.  
Free doctors' visits and prescriptions for kids under 13 are still destined to take effect from 1 July 2015.
"Get back to work!" they said.
If you're on a benefit then you need to be available for 20 hours part-time work from the time your youngest turns 3.   (Unemployment is expected to fall below 5% in 2016).   But if you're struggling to get work then, they will give you some extra money to help you make ends meet in the meantime.
This year's budget had the following for beneficiaries, which are without doubt in my opinion the biggest winners this year:
Benefit rates for those with children increase by $25 per week (after tax).  That is actually quite a decent increase considering it's more than inflation BUT don't breathe out yet – its implementation is 9 months away.
An extra $1 per hour for Childcare Assistance for up to 50 hours per week per child.
Have a dodgy-dead-beat mum or dad not paying their fair share?   Well they're throwing some money at that situation as well to get better compliance from those shirking their responsibilities here.   If you're one of those people who want to pay, but haven't been because you owe more than you can stomach in debt, then its possible that debt will be forgiven in order to get you paying going forward.
A warning to those who are receiving Sole Parent Support though, you now have to reapply every year for your benefit.
If you're studying and have children then your Student Allowance will increase by $25 per week.
Vulnerable children are especially targeted with over $67mil being set aside for supporting CYF, the Children's' Action Plan and keeping at risk students in education or training.
Lets discuss this surplus…
The government earned $67.3 billion dollars last year (2013/14), but spent $71.5 billion.   As you know the secret to wealth is to spend less than you earn so they get an F grade from me here.   However to give you some context it's the equivalent of someone earning $50k per year but putting $3100 on their credit card.   It's not great but it's not really a complete disaster.   Basically this level of deficit says to me "Son, we could have got that surplus but we might have had stop your swimming lessons".  I.e.: they could have gone harder and really driven for that surplus, but what's the harm in keeping a few 'nice to haves' and getting better results in some areas, at the risk of waiting just one more year?
Also worth noting is that there are two ways to create a surplus.   You could spend less or just earn more.   And I think it's fair to say that this governments Budget is intending to work on the later as well by continuing to invest in the Governments Business Growth Agenda including tertiary education, Regional Research Institutes, R&D growth grants, increasing tuition subsidies for some science subjects and increasing engineering places, building more houses and continuing the UFB rollout.   A few more initiatives in this growth space would have been nice, but that's just me.
Non-negotiable expenses and everything else
You all know that in order to be financially successful you need only two things - a pot for your 'non-negotiable' expenses and a pot for everything else.   This is based on the fact that there are some things in life which you have to spend on in order to keep yourself safe and healthy, and the rest is used for thrills and giggles.
SO this budget has its own version of non-negotiable costs laid out but I can see there are a few thrills and giggle items that could possibly have been delayed to achieve that surplus if they really wanted to.
Okay maybe they could have done away with the $40 million for urban cycle-ways.   Whilst I love them, they are a 'nice to have' and come well below meeting the needs for families in hardship and hungry children in my opinion.   As with the new $52 million wharf on the Chatham Islands and the $40 million for Te Papa for capital works on its Wellington buildings.   The $49.8 million to continue funding Whanau Ora could have been set aside until squabbling was set aside on how to measure what it is that they set out to achieve, and more money towards Security Intelligence, Lincoln's new science lab, $13mil to relocate the Archive NZ Christchurch office and the $12.1m investment for the NZ Business Number initiative…*deep breath*.... and possibly the extra $53.3 for Novopay (over 4 years) and the $11.2m to secure the future of the kiwi could have waited.   But they are included and that should make those affected very happy.  
So that's it folks – there appears to really be something in here for everyone - even the family pet is part of a $10 million package for animal welfare protection.