Elizabeth Kerr thinks selling cars to repay debt sooner is better than keeping them and paying the loans over seven years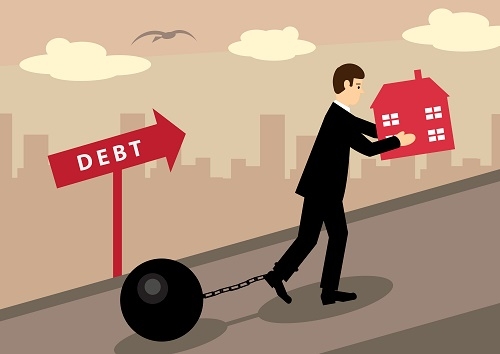 By Elizabeth Kerr

Dear Elizabeth,
We are 31, married with two young kids and we have over $95k in personal debt. I know we've made some bad purchasing decisions in the past but I just want to rule a line in the sand and move on to getting our money machine underway.  
We have two late model cars on 7-year loans at $45k and $20k. We live in our own home which has a $400k mortgage on it, and because we have no equity in it we took out a personal loan for $30k when we did the renovations. 
Our personal debt loans are for seven years!!! We'll be 37 by then. Since reading your columns I'm inspired to get my money machine underway and it seems like it will be forever before I can even get started! What shall we do? Should I invest and pay off our debt at the same time?
The thing that bothers me is that we are on a combined salary of $130k per year, and I thought we would have had more financial freedom than we actually do now. We are stuck in our jobs because we can't afford the risk of not earning as much as we do now.
Kind regards Kylie and Rob
Dear Kylie and Rob,
I'm not a qualified financial advisor so, theoretically, I don't know what I'm talking about. But that doesn't stop me having an opinion, and if you and I were BFF's sitting at a BBQ discussing your situation then I'd probably say something to the effect of the following:
First go pour yourself a stiff drink because this may be hard for you to hear.
The world is designed to make you feel inadequate. People are actually paid to advertise products and services in such a way that make you feel like you are failing, inadequate or neglectful and I can see that you've been suckered in like this a few times over. Once they have influence over your emotions they can effectively get you to buy anything. Before you do anything else you need to understand this and keep your wits about you from now on so that your spending decisions come from a place of financial power rather than servitude, then things will start to get better for you.
Should you pay off your debts and invest at the same time?
In my opinion NO! The debts will suck more interest out of your pocket than your investments will pay in. It's no use planting roses if you haven't levelled your garden and you guys first need to get out of the $95k hole you are in.
First up, I suggest you sort out your non-negotiable costs, your loan repayments and discretionary costs. Take your loan repayments and put them to one side. Secondly take your non-negotiable costs and everything else and use Rob's salary to pay for them. Rob is going to work to fund your lifestyle and you are going to work pay off your debts.  
The next step depends on how much you want to get out of debt and start your money machine. If it was me I'd be racing around with the urgency akin to being chased by a Lion. It would be my sole focus to get rid of it and take my freedom back and every spending decision would be weighed up against how it would affect my debt repayment goals. 
Since you've been reading my columns you'll understand the sooner you start the better your outcome thanks to compounding interest. You'll also understand that paying off this type of debt wont be able to be done in secret …people are going to know what you are doing because major life changes are likely to be necessary.
Okay, now take a deep breath in!!!
...I think you should sell both cars!!! 
Remember, cars are only for getting from A-B. No one really cares what type of car you use to get there. And if they do…well, that's a bit superficial isn't it and I don't need to tell you what I think of their attitude. Remember this isn't a forever position. This is to get you out of debt as quickly as possible so you can get your money machine started.
Yes, I know you won't get as much as you paid for them, but hear me out. Both cars were bought recently and my research indicates you'd have $13k left to pay off after you sold them. You could buy (or borrow if you have generous friends/parents) yourself a cheap runabout for six months, pay off the $13k and then sell the runabout and use that cash plus some more savings to buy a cheaper family car, as per this column here.
So hypothetically, if you were serious and going to go all out, your future 14 months could look something like this:
Month
Income
Running total
Action
November 2015
$4000 (aftertax)
$4000
Pay mandatory loan payments - $1700

$2300 towards runabout car.

December
$4000
$6300
Pay mandatory loan payments - $1700

$2300 towards runabout car.

January 2016
$4000
$8600
Pay mandatory loan payments - $1700

Buy 2nd hand car $6000

Sell both cars – refinance remaining $13k debt onto personal loan.

February – Dec 2016
11 x $4000
$44,900
Pay off entire personal loan
January 2017
$4000
$5,900
$5k towards new car

Sell older car and use funds to buy $10k car.
You see, in 14 months you may have paid off all your debt.
If you carry on as you are now you will be 37 before you are finished. I think ripping the plaster off quickly and doing it over 14 months is much harder but better – and hey at the end of it you own your own car that you paid for in cash AND you can start on your money machine. That's gotta be worth celebrating. If at that stage you wanted a more expensive car, then sure, use your cash and buy one and I'll just look the other way.  At least you aren't financing it.
But wait there's more!!!  After 14 months you are still just 32 and you are personal debt-free. Why don't you keep going in this fashion and put your $60k salary towards your personal home loan and knock that one over? Totally debt free by 37 is awesome and there are people who would give their left arms to be in that position, and with a bit of commitment and mindful spending you can do it with no trouble at all.
And I say mindful spending – not going totally frugal. From looking at your budget, $70k is more than enough to support you all. Remember, as you pay down your mortgage this $70k will stretch a lot further. If you're feeling hard done by then I imagine it's nothing more than an attitude adjustment and some serious grateful thinking that is required.
Keep in touch and let me know how you go.   
Warm regards
Elizabeth
PS: The readers will no doubt have a few opinions on this as well so do check back in and see what they say...