Survey results highlight public skepticism of financial advisers; underlines urgency for Financial Advisers Act overhaul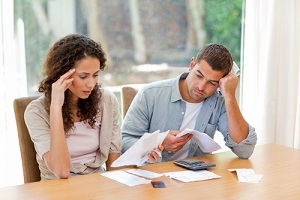 New research shows Kiwis are applying the good old do it yourself approach to their finances.
Two surveys undertaken by the Commission for Financial Capability have found New Zealanders aren't making use of professional financial advisers, with many skeptical about their motives, and unsure about how to access their services.
Of the 1,762 people the Commission surveyed through its www.sorted.org.nz website, a quarter admit they don't know how to find or choose a professional adviser.
The same number are worried the person they use might try to sell them something that might not be right for them, or that they don't need.
While only 16% say they're happy with their financial positions, 46% say they've never used a financial adviser before.
Of those who have, 74% didn't pay for the service. Survey respondents say:
"I worry they can't be trusted and will give me tips that turn out to waste my savings."
"Concerned they would direct me to organisations that would benefit them rather than me."
"I am happy to pay for advice, but I don't know what is reasonable, and I don't know who is good."
"My financial status, eg work, hasn't differed in years, we will retire soon and we will consult an adviser to prepare for that."
Retirement not seen as a good enough reason to seek financial advice
A second survey of over-50s, undertaken by the Commission and the Financial Markets Authority (FMA), backs up the findings of the survey done on visitors to the www.sorted.org.nz site (who have a demonstrated an interest in improving their financial circumstances).
Of the 1,052 people surveyed, a whopping 59% say they haven't spoken to a financial adviser before.
For 93% of respondents, trust is their main consideration when choosing an adviser, while 84% are concerned with how well the adviser discloses any links between themselves and the products they recommend.  
Qualifications and experience, and customer service are ranked higher than costs or fees as reasons for choosing an adviser, but still 70% of respondents say remuneration is an important consideration.
The main reason that 62% of respondents are likely to seek advice is if they receive an unexpected sum of money. Only 21% say that being close to retirement is a good reason for doing so.
Survey results underline need for more transparency around the way advisers are paid
The Commission's group manager of investor education, David Boyle, says, "There are times in life when it is really important to seek advice to help get ahead financially, but many people seem reluctant to do this.
"We would like to see better transparency around some of the issues that have been raised about the way advisers are paid, bias to particular products or providers, and incentives to sell products.
"It's clear that investors have fears about the way some financial products are being sold and transparency will help to build up trust and lead to better outcomes for the public."
He suggests both the public and those in the financial services industry voice their opinions on the matter as the Government seeks submissions on its review the Financial Advisers Act 2008 and the Financial Service Providers Act 2008.
The FMA's director of regulation, Liam Mason, adds, "These survey results show that people do feel there are real barriers to accessing the financial advice or support they would like and they are not certain their interests are being put first when it comes to the type of service they are receiving.
"The concerns coming through these surveys confirm the issues that have been raised in the review of the legislation surrounding financial advice."
However, an options paper the Government has released further to it receiving 166 submissions on the review, indicates it's backing away from the possibility of banning commissions paid to financial advisers and insurance brokers.
This runs contrary to recommendations Melville Jessup Weaver actuaries controversially made in a report released on the matter last month.
Focusing on the life insurance sector, they called for a more consumer-centric approach to be adopted, which includes a crack-down on commissions.