RBNZ's Toby Fiennes argues deposit insurance would blunt incentives for banks and depositors to monitor and manage risks properly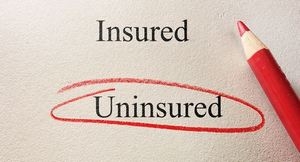 By Gareth Vaughan
Reserve Bank head of prudential supervision Toby Fiennes has reiterated the bank's opposition to deposit insurance, arguing it blunts incentives for banks and depositors to monitor and manage risks properly.
In a speech to the New Zealand Bankers' Association and BNZ, Fiennes said the importance the Reserve Bank places on market discipline is "strongly reflected" in its prudential regulatory regime. 
"It's also one of the reasons we don't have, and are not advocating, deposit insurance - a clear difference between New Zealand and most other developed countries. Deposit insurance blunts incentives for banks and depositors to monitor and manage risks properly. Research by the World Bank finds that deposit insurance lowers banks' interest expenses and makes interest payments less sensitive, though not insensitive, to bank risk and liquidity," said Fiennes.
"While these effects could be ameliorated somewhat by risk-based pricing of deposit insurance, in practice this is extremely difficult to achieve. It also favours some parties relative to others: for example, people with larger deposits and those who manage their affairs to create multiple protected deposits."
"Market participants must have incentives to monitor banks, and some aspects of the regulatory framework such as the Open Bank Resolution (OBR) Policy and no deposit insurance, reinforce these incentives, Fiennes added.
NZ an outlier
New Zealand is an outlier among developed countries in not having deposit insurance. The likes of Australia, Canada, Hong Kong, Singapore, the USA, India, Britain, and major other European Union countries all have deposit insurance. Under the Australian scheme, deposits are protected up to a limit of A$250,000 for each account-holder at any bank, building society or credit union that's authorised by the Australian Prudential Regulation Authority. In New Zealand all of the Labour Party, the Greens and NZ First have advocated for deposit insurance. 
(You can see my recent opinion article on deposit insurance here, and also George Friedman on the lurking crisis of bank deposits here).
Fiennes, meanwhile, went on to say a financial system in which depositors can afford to be indifferent to the risk of the bank they invest in will be a weaker financial system with people chasing return with no regard for risk.
"It is of course true that many people expect governments to stand behind their deposits. That expectation was reinforced by the widespread government guarantees, including in New Zealand, during the Global Financial Crisis. The existence of an expectation, though, is not a sound reason to adopt deposit insurance. A key virtue of our OBR tool is that it provides authorities with the ability to impose losses on creditors without closing the bank. This supports market discipline and improves incentives on investors and larger depositors to monitor banks," said Fiennes.
(Here's our story on how the OBR might work, if implemented after a bank failure).
'Deposit insurance could reduce market monitoring incentives'
Fiennes also noted this year's IMF Financial Sector Assessment Programme (FSAP) review of New Zealand will be a major focus for the Reserve Bank this year. This will involve the IMF assessing the regulatory frameworks overseeing the banking, insurance and non-bank deposit taker sectors, financial market infrastructures, and the Reserve Bank's macro-prudential policy framework. The last IMF FSAP of New Zealand was in 2004.
"We recognise the benefits of regulatory discipline in many areas, while wishing to retain and indeed strengthen the market discipline pillar. As a result, we are not advocating for measures such as deposit insurance that could reduce market monitoring incentives, or watering down disclosure obligations," Fiennes said.
The Reserve Bank will shortly be consulting on its "dashboard" concept, which it's proposing to introduce in place of banks' off-quarter disclosure statements. The dashboard is touted as an electronic form of bank reporting that's more accessible, comparable and timely, and that should reduce costs for banks.
"Our current focus is on a quarterly rather than a monthly dashboard, covering a sub-set of the information we receive through private reporting," Fiennes said.
(Here's Fiennes' full speech, and a Bulletin article on market discipline the Reserve Bank has released).