Gareth Vaughan argues the RBNZ has inadvertently made a case for deposit insurance as disclosure statements don't cut the mustard for the average depositor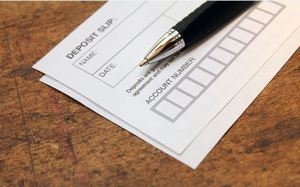 By Gareth Vaughan
The Reserve Bank, whose honchos have publicly expressed opposition to the introduction of deposit insurance in New Zealand, has inadvertently made a case for deposit insurance.
In a summary of submissions and policy decisions on its regulatory stocktake of banks' prudential requirements, released just before Christmas, the Reserve Bank said it wouldn't be scrapping off-quarter disclosure statements. These are the general disclosure statements banks must issue for the two quarters a year when they don't report half-year or full year financial results. Instead the Reserve Bank plans to introduce a quarterly electronic "dashboard" of key financial information on individual banks' covering off-quarters.
Among six reasons listed by the Reserve Bank supporting the retention of off-quarter disclosure is this one:
Ordinary depositors in New Zealand are not covered by a deposit insurance scheme, and if their bank becomes insolvent and is subject to OBR they may lose part of their deposits. This is consistent with the philosophical underpinning of the regime which stresses market discipline, and the fact that it is not a "zero-failure" model. Disclosure is a key element that supports this framework, and significantly scaling it back would be inconsistent with this approach.
OBR is the Reserve Bank's controversial Open Bank Resolution (OBR) Policy, which is a tool that could be used if a bank failed. (Here's our story from 2013 on how the OBR might work, if implemented after a bank failure).
As highlighted by David Mayes, a University of Auckland Professor of Banking and Financial Institutions and a former chief manager and chief economist at the Reserve Bank, having OBR without depositor insurance is "incredible" given any government is going to be nervous about implementing OBR if a large number of voters are going to lose money. Thus the old chestnut of a taxpayer funded bailout remains a more politically palatable solution to a major bank failure.
The trouble with having banks' general disclosure statements as a key plank of a disclosure regime designed to assist the average bank depositor is the fact very few bank depositors read disclosure statements. And most who do will find disclosure statements nigh on impenetrable meaning they may be no better off in terms of assessing the bank's financial strength.
The Reserve Bank says recent data from its website shows about 100 hits from external users per month on the tables comparing data from banks' disclosure statements. And it says 2009 data from some of the big banks shows a few hundred hits per month on the disclosure statement pages of their websites. If you take out rival banks' staff keeping tabs on their competitors, academics and a few journalists, this doesn't suggest many depositors are regularly perusing general disclosure statements.
And we are talking about big sums of money here. Reserve Bank statistics show that as of November 2015, total household deposits stood at NZ$149.3 billion, dwarfing the market capitalisation of the local sharemarket, which stood at about $107 billion as of Monday morning.
In a speech I listened to last July, Mayes summed up the flawed thinking behind the disclosure statement regime vis-a-vis depositors: "I was in the Reserve Bank when we set up the current scheme and we thought that disclosure documents would actually be read by somebody. This was a dream. I don't know why we thought it."
A much more practical option, if New Zealand is serious about protecting the public's bank deposits, is introducing deposit insurance. 
NZ an outlier
As this list from the International Association of Deposit Insurers (IADI) shows, New Zealand is an outlier among developed countries in that we don't have deposit insurance, with 113 jurisdictions having it as of 2014. There's more detail reinforcing this point on page 8 of this Reserve Bank of Australia document noting the likes of Australia, Canada, Hong Kong, Singapore, the USA, India, Britain, and major other European Union countries all have deposit insurance. Under the Aussie scheme, deposits are protected up to a limit of A$250,000 for each account-holder at any bank, building society or credit union that's authorised by the Australian Prudential Regulation Authority.
In 2013 Treasury said the lack of deposit insurance increases the risk of a retail bank run should there be a significant loss of depositor confidence. And that same year Reserve Bank head of prudential supervision, Toby Fiennes, acknowledged deposit insurance would be easy to accommodate within the Reserve Bank's toolkit of crisis measures.
However, Fiennes also said moral hazard and the difficulties of defining boundaries and pricing were the reasons New Zealand doesn't have deposit insurance noting: "We believe it is better to keep the risk of failure very low, including through a strong regulatory framework, than to build structures that can distort incentives and behaviour."
And Prime Minister John Key has said a deposit guarantee scheme would prove too costly for consumers because banks would pass on the cost of any deposit insurance levy to consumers. Yet, Australia, where the same big four banks dominate the landscape, does have deposit insurance. In contrast to National, all of the Greens, NZ First and Labour have called for deposit insurance in recent years. The Greens and NZ First have suggested insurance up to a level of $100,000 and Labour's David Parker has called for a $30,000 threshold.
New Zealand did, of course, temporarily have deposit insurance through the hastily thrown together and flawed Crown Retail Deposit Guarantee Scheme, which ran for 38 months from October 2008 until the end of 2011 and cost taxpayers' the thick end of $1 billion largely due to the demise of South Canterbury Finance.
'It pays for itself'
Both Fiennes' and Key's views were rubbished by Mayes, who is also a member of the IADI Advisory Panel, in this Double Shot interview. He argued the costs of deposit insurance are "trivial", saying: "In particular if deposits are not insured banks have to pay more for them so in many respects it (deposit insurance) pays for itself."
And in terms of the moral hazard argument Mayes argues: "The way of turning it (the moral hazard argument) around is two ways. First of all is it really acceptable for ordinary people to lose money on that scale through what is in effect no fault of their own? Second, the idea that individuals monitor their banks and the risk involved in any meaningful sense is just wrong."
Deposit insurance would, of course, be no panacea to a wholesale failure of the banking system. But it would provide a reasonable level of protection to New Zealand retail punters against losing money through no fault of their own, and bring them in line with counterparts in comparable jurisdictions.
*This article was first published in our email for paying subscribers. See here for more detail and to learn how to subscribe.