Gareth Vaughan takes a look at what the main political parties are offering savers ahead of the September 20 election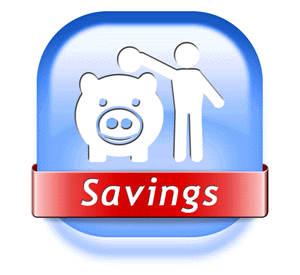 By Gareth Vaughan
The election campaign's in full swing and we're hearing plenty from political parties pledging to help borrowers get a foot on the property ladder.
But what about the savers? We do have them, even if they don't often get the same media attention as borrowers.
As of June New Zealanders' total household financial assets stood at $276.35 billion, $55 billion, or 25%, above total household financial liabilities of $221.32 billion which included $191.2 billion worth of housing loans.
Interest.co.nz asked nine political parties a series of questions about their policies and views on savings, and broader banking issues. We received responses from New Zealand First, National, the Greens, ACT, Labour and the Conservative Party. United Future, the Māori Party and Internet Mana haven't responded.
Here are the savings related questions and the responses we received. I've purposely largely stayed clear of KiwiSaver and superannuation policy, as this has had a good airing elsewhere. I've also included some information gleaned from what United Future, the Māori Party and Internet Mana have previously said on savings and financial matters at the foot of the story.
A lobby group recently emerged to push for changes to what it views as the overtaxing of savings. Are there any changes your party wants to see to how savings, including KiwiSaver and term deposits, are currently taxed?
ACT: At this election, we have no policy to change tax on savings. However, we are generally opposed to taxes on capital and would consider reducing or eliminating taxation on incomes from savings in the future.
Conservative: Yes we support 0% tax on interest from savings. Support the Savings Work Group report/recommendations generally.
Greens: We have no plans at present to change the existing taxes on savings until we address the inconsistent tax treatment of capital which significantly distorts investment and savings decisions across the entire economy.
To encourage greater savings, the Green Party will implement a comprehensive capital gains tax (excluding the family home) – as recommended by the OECD, the IMF, and the Government's own Savings Working Group.
Labour: Our capital gains tax excluding the family home is the most significant levelling of the different tax treatment of different investment classes on offer at this election. It does not increase or decrease taxes on KiwiSaver, but does reduce the relative disadvantage suffered by deposits and other saving of rental housing investment. We do not propose changing the KiwiSaver tax credit, nor resident withholding tax.
National: No because the current rules are fair.
NZ First: Savers are heavily penalised. New Zealand First considers savers are poorly served by existing tax policy. We support a sensible tax policy to encourage saving.
New Zealand is the only OECD country without explicit bank deposit insurance. Would your party like to change this? Why or why not? (As of July total household deposits stood at $130.74 billion. See more on bank deposit insurance here.)
ACT: We would not change this. Deposit insurance means that depositors' face no risk from lending their money to a bank. This means that banks cannot compete by offering safer deposits. they must compete by offering higher rates of interest on deposits. To generate the income to pay these higher rates of interest, banks must take more risk in their lending and other activities. Deposit insurance thus increases the amount of risk in the banking sector.
Conservative: No policy on this but willing to consider.
Greens: The Green Party has led the debate on deposit insurance and we will continue to advocate for it to be mandatory for all retail banks. Why should small depositors lose their savings to bail out the bad decisions of the big banks?
Australia protects depositors' savings up to $250,000. Other countries have a lower threshold, typically around $100,000. We think $100,000 is a fair level of protection for New Zealand savers.
Arguments that deposit insurance won't stop bank failure are disingenuous. Deposit insurance is specifically designed to protect small investors who don't have the ability to assess the risks their bank is taking with their savings. Smart regulation, oversight, and disclosure requirements are what helps prevent bank failure.
Labour: We do not have a final position on this, although David Parker has expressed interest in a pro rata cross guarantee from other registered banks up to a set limited amount per depositor.
National: National has no plans to change the current rules, which provide the appropriate balance between incentives on banks and protections for depositors.
NZ First: New Zealand First's policy is to provide a government guarantee on the first $100,000 of investment in New Zealand owned banks. New Zealand First will carefully consider any other detailed proposals for extending banking deposit insurance. New Zealand First's KiwiFund scheme would carry a government guarantee for capital invested.
Does your party have any specific views on the Reserve Bank's Open Bank Resolution Policy? If so what are they, and do you support or oppose it?  (See what the Reserve Bank's OBR is and how it might work, if implemented, here.)
ACT: We support the policy because it makes directors, senior management, shareholders and, to a lesser extent, creditors suffer losses when a bank becomes insolvent. It thereby provides these parties with an incentive to limit risk-taking. It does all this while avoiding the systemic calamity that would ensue from a large bank ceasing operations overnight.
Conservative: No specific views.
Greens: Open Bank Resolution is a useful tool in the Reserve Bank's toolkit for dealing with a possible bank failure. However, without other essential tools like deposit insurance, it's likely Open Bank Resolution will fail politically, leaving the taxpayer on the hook for paying for a major bank failure.
Banks in Australia and elsewhere in the OECD pay insurance premiums to protect their customers' savings. Why should New Zealand taxpayers cover their potential liabilities here?
Labour: Under Labour in the event of a bank failure the first $30,000 of all deposits will be protected and will not be subjected to a 'haircut'. The cost of that guarantee must be borne by the banking system, meaning it would be a cost paid by banks that did not fail. This is the system used in Australia and it should also apply here.
Why have a different system in New Zealand than in Australia? It creates yet another reason to move to, or invest in, Australia rather than here.
The Reserve Bank's proposed open-bank resolution means all unsecured Kiwi depositors in a failed bank will lose money, through no fault of their own. Yet under current National policy, some overseas lenders to banks have recently been protected through covered bonds, which increase the risk to ordinary depositors. That's not a fair system.
National: National supports current Open Bank resolution arrangements.
NZ First: New Zealand First's view is that this policy and its implications need much greater scrutiny than it has received.
Does your party have any specific views on New Zealand banks using covered bonds as a funding source? If so, do you support the use of covered bonds by New Zealand banks? Why or why not? (See more on covered bonds here.)
ACT: The more covered bonds a bank issues, the worse the position of its unsecured creditors. This will be reflected in the risk-premiums the bank must pay on its unsecured debt. In other words, banks have a price-based incentive to get the balance right. There is no need for regulatory intervention.
Conservative: No specific views.
Greens: We supported legislation to regulate covered bonds on balance, but voiced several concerns at the time. Again, the extension of covered bonds in a banking sector without deposit insurance creates inequities for small depositors. Covered bonds enable large, sophisticated investors to protect their investments by securing first preference over a failing bank's best assets. Without deposit insurance, covered bonds leave small depositors even more vulnerable to losing their savings.
Given the potential $33 billion size of the covered bond market in New Zealand, we also believe it deserves special oversight by the Reserve Bank rather than being left, under National, to the market to self-regulate.
Labour: Covered bonds create a class of deposits under which people who have the benefit of that covered bond get a preferential interest in some of the assets of the bank in the event that it goes broke. The amount that is left for people who are outside that covered bond arrangement is less. Those outside the covered bond wear a more than proportionate share of the loss in the event that there are not enough assets when the bank is wound up to cover deposits.
The problem we had in New Zealand is that this was already allowed, but was an unregulated activity. So, on balance, we in the Labour Party accepted that it was necessary to regulate covered bonds, so that there is a clear limit on the amount that can be covered, ahead of other unsecured depositors in the bank.
National: National has no plans to change the current rules around banks using covered bonds, which are a matter for individual banks.
NZ First: n/a.
United Future's savings for school kids
In terms of the parties who didn't respond to our questions, United Future gives a brief outline of its savings policy on its website.
The Peter Dunne led party says savings are an integral part of wealth and asset creation that help strengthen families in the long-term.
United Future says it would:
"Introduce compulsory KiwiSaver, which will increase the saving rate of New Zealanders, deepen the investment pool and provide financial security and certainty in retirement;"
"Seek to have a portion of KiwiSaver funds re-invested in NZ innovation and infrastructure assets;"
"Re-introduce savings schemes to children at school, in partnership with the banking industry, and promote the purpose of savings as a core feature of the 'life skills' curriculum."
The Māori Party, meanwhile, has a Māori Economic Development Strategy and a Māori Economic Development Action Plan. A key goal of the latter is increased financial literacy and savings. A 2012 announcement has the party working with others, including BNZ, "to share their expertise to create new plans and strategies and to complement existing work in designing Māori specific savings schemes and deliver financial education programmes to Māori."
Colin Craig's anti debt message
In his response to our questions Conservative Party leader Colin Craig noted that as a party that's less than three years old and isn't yet in Parliament, it hasn't yet formulated policy on some matters interest.co.nz asked about.
However, a search under "saving" on the Conservative Party website brings up one press release and several answers from Craig to questions put to him that shed a bit more light on his views on savings and financial matters.
In the press release, from May this year, Craig criticises Labour's proposal to make KiwiSaver compulsory. Here are some of the points he makes in the release:
"The problem here is that Labour has missed the obvious, the best form of saving that any individual can make on average is to reduce their borrowing, and in most cases this means paying off credit cards, and then their mortgage as soon as possible."
"By legislating for the compulsory use of KiwiSaver, Labour would be forcing many New Zealanders to make a less than optimal financial choice. Government should not dictate the types of investment New Zealanders hold, particularly when they dictate a sub optimal choice."
"Current KiwiSaver options are not guaranteed and therefore Labour's proposal will be forcing a financial risk on New Zealanders; a risk that they may not wish to take," he says.
"New Zealanders voted overwhelmingly (92%) in a 1997 referendum against a compulsory savings scheme. It is our view that New Zealanders have already spoken on this issue, with good reason, and the government should not override the wishes of the people."
Plans for KiwiSaver investment in govt guaranteed bonds
The press release goes on to float the idea of KiwiSaver investment in government guaranteed bonds.
"The Conservative Party has a policy to introduce a new KiwiSaver option whereby New Zealanders can save by investing in government guaranteed bonds. These bonds will be used by the government to build infrastructure, and reduce dependence on overseas borrowing. This is a retirement savings option that makes sense. It is voluntary, with a sensible rate of return, and a government guarantee."
Meanwhile, in a published answer to questions about the monetary system, fractional reserve banking and house prices Craig, whose party is polling close to the 5% threshold required to get into Parliament says;
"There are a raft of challenges with the way the world economy currently works. In respect of money I hold a purist view. I believe currency should only be a means of exchange, not a tool to manipulate an economy, and not subject to any fractional process to multiply it which of course results in inflation. Fractionalising money is really the same as printing more of it (or adding zeros to a computer screen nowadays)," says Craig.
"The much harder question is what to do about it. We are part of a globally integrated economy, and as a borrower, subject to certain provisions imposed by lenders."
"Let me suggest two practical steps that we can take to improve the situation; Firstly we should be debt free. We are a small country with enormous untapped wealth, debt free is achievable. Secondly we should hold wealth in real assets. Consider for a moment the vulnerability of the superannuation savings and the government super fund which are invested in offshore stock markets. This could instead be invested in key infrastructure in New Zealand," Craig says.
"Infrastructure is real bricks and mortar, serving a necessary and permanent function. So a market crashes - not fun for anyone - but at least we would still have a functioning asset."
Internet Mana's new wealth taxes
According to the party's website, Internet Mana believes the tax burden has shifted too heavily onto low and middle income families, something it wants to change.
"Internet Mana would redress the balance with new taxes on those with high incomes and high net wealth which is currently untaxed."
The party also proposes a "wealth tax" on unspecified luxury items over and above current GST. It says details of this will be worked out when full financial information is available. Internet Mana also wants to introduce a Capital Gains Tax, which would apply to unearned income from the increase in value of property, shares, bonds and precious metals.
"It would be paid by an individual or company at the same rate as the appropriate personal/company tax rate. It would not apply to the family home," the party says.
Internet Mana also wants to introduce a Financial Transactions Tax. It argues this would tax currency speculation that's helping keep the value of the New Zealand dollar artificially high.
"As well as gaining revenue this tax would help reduce our dollar's value thereby increasing income from exports. A Financial Transactions Tax would also apply to share transactions, for example as now applies in several European countries."
This story was first published in our email for paying subscribers. See here for more details and how to subscribe.