Government review of Credit Contracts and Consumer Finance Act includes a look at credit card interest rates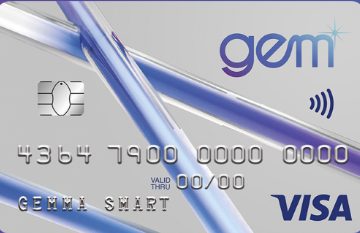 The Government's review of the Credit Contracts and Consumer Finance Act includes a probe of credit card interest rates, a spokeswoman for Commerce and Consumer Affairs Minister Kris Faafoi says.
"The review looked at interest rates across the industry, including credit card interest rates. It also looked at fees charged by lenders, as these contribute to the total cost of a loan."
"The Commerce Commission's recent Lender Website Review notes that most interest rates were between 10% and 30%, but that some interest rates were as high as 803% per annum. A range of interest rate cap options are being considered to address issues with high-cost credit contracts. The details of these will be available in the forthcoming discussion paper," Faafoi's spokeswoman told interest.co.nz.
A Ministry of Business, Innovation & Employment discussion paper stemming from the review is due out mid-year, with recommendations expected to go to Cabinet in the fourth quarter.
Interest.co.nz's credit card page shows there are still plenty of credit card interest rates north of 20%, with some, such as Gem Visa's rates, pushing towards 30%. (Gem is part of Latitude Financial Services, formerly GE Money). Reserve Bank figures show, as of March, $7.174 billion worth of credit card advances outstanding, with a weighted average interest rate on personal interest bearing advances of 17.8%. This in a world where most interest rates remain low by historic stands and the Official Cash Rate is at a record low of 1.75%.
In 2015 when Australian authorities, led by the Reserve Bank of Australia, were moving against high credit card interest rates, interest.co.nz sought to engage New Zealand authorities on the issue given credit card interest rates were at similar levels here.
The Commerce Commission told us; "There are no restrictions on interest rates so constraint is provided by the competitive market. It's not an issue we would investigate unless evidence emerged of collusion between banks to set rates at a certain level."  
The Reserve Bank told us; "The Reserve Bank of New Zealand regulates banks, insurers, and non-bank deposit takers (NBDTs) at a systemic level - i.e. to make sure the financial system remains sound. We don't regulate from an individual customer protection perspective and don't have comment to offer about pricing of products and services offered by banks, insurers and NBDTs."
And then-Commerce and Consumer Affairs Minister Paul Goldsmith told us; "We watch what goes on in Australia with interest, but ultimately, what are the levers that you pull? My sense at the moment is there's no strong call for any significant intervention in this area. Ultimately it's for the banks themselves to explain the interest rates they charge, and they'll be under competition pressure if a gap emerges over an extended period of time between the OCR and the credit card rate."
*This article was first published in our email for paying subscribers early on Tuesday morning. See here for more details and how to subscribe.