Finance Minister Grant Robertson says location of bank branches is up to banks, but notes banks need a 'social licence' to operate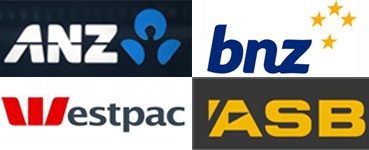 Finance Minister Grant Robertson has distanced himself from Regional Development Minister Shane Jones, saying it isn't up to regulators to prevent banks from closing branches in the regions. 
Jones on Wednesday met with Reserve Bank Governor Adrian Orr to try to get him to include a requirement for banks to service the regions in the conditions of their banking registration. The Reserve Bank is the prudential regulator of New Zealand's banks.
Jones also tried to get Robertson, who attended the meeting, to consider the future of financial services in the regions in the second phase of the Reserve Bank Act review currently underway. 
Yet speaking at the Financial Services Council and Workplace Savings NZ conference on Thursday, Robertson said, "I don't think there's a regulatory place for saying where a branch is...
"Banks make those decisions."
Robertson did however say that banks and financial service providers need a "social licence" to operate. "Shane is highlighting an aspect of that."
Robertson pointed out that with the Australian-owned banks (ANZ, ASB, BNZ and Westpac) drawing "significant profits" of around $4 billion from New Zealand, "they'll think about what their social licence is". 
"That's not to say they have to put a branch here or a branch there, but it is a consideration that they operate in this market. They need to be able to play the game and play by the rules, but also understand what their customers are asking them for."
Addressing the politics of the situation, Robertson said, "Shane is a strong and passionate advocate for the regions. I disagree with him about some of the things he said about business in recent times... but it is the reality of our [MMP] system... there are different voices."
Following his meeting with Orr, Jones reportedly said the Governor didn't lift his hopes, but gave him a fair hearing.
"He has undertaken to go away and do some further work and establish what, if anything, he might be able to do within his statutory responsibilities," Jones said.
He also said Orr warned against pushing any approach that would require banks to operate in a "suboptimal manner".