Food prices are not rising - in fact healthy food prices are lower now than at the start of 2018. Better weather conditions kept prices of fruit & vegetables considerably lower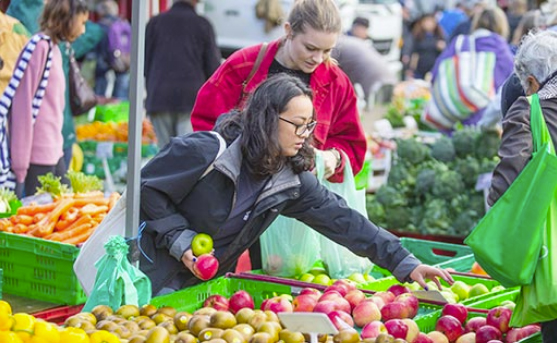 Food prices are very stable with the rate of rising prices edging down from already low levels.
During all of 2018, overall food prices rose a tame +1.0%. 
But on a monthly basis they have been falling for five consecutive months, since August. In December they fell -0.2% from November.
These trends were picked up earlier in our own proprietary monitoring of Countdown prices for our specific 'healthy grocery list'. In fact, that stable consistent list reported a -2.8% fall in 2018, and prices have fallen further at the start of 2019.
During the year there was some seasonality at play and in the Statistics NZ data set, prices rose as much as a modest +2.4% in April (year-on-year), but since then the price pressures have fallen away. Similarly in our own monitoring, prices of that healthy food list spiked up +8% in July. But this too has fallen away since.
Avocados and lettuces were much cheaper than the previous summer, but egg prices hit a record high in December 2018, Stats NZ said.
"Overall, getting your five-plus (5+) a day servings of fruit and vegetables was cheaper in 2018," consumer prices manager Geraldine Duoba said. Fruit prices were -3.8% lower in December 2018 than in December 2017, while vegetable prices were -7.5% lower.
Bad weather in 2017 reduced the supply of many vegetables, pushing up their prices, but growing conditions were mostly more favourable during 2018, boosting supply and lowering prices.
A smaller than usual avocado harvest resulted in record prices in May 2018, when they reached an average price of $5.06 per 200g avocado. By December, avocado prices had fallen to an average $1.72 per avocado, -26% lower than the December 2017 average price of $2.31.
Meat and fish prices bucked the trend, up +3.8% in the year, pushed up by pork and chicken prices.
Eating out was up +2.9% overall. Clearly, eating at home with a focus on fruit and vegetables saves money.