Finance Minister Grant Robertson says government to go through Tax Working Group recommendations to see what will add to fairness & what's possible to gain consensus on in a coalition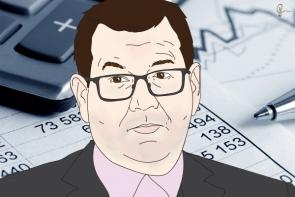 Finance Minister Grant Robertson is remaining tight lipped on the government's thoughts on a capital gains tax (CGT) despite the flood of questions he's facing since the release of the Tax Working Group's final report last week.
And Robertson admits finding consensus in a coalition government will have an impact on the government's response to the findings. New Zealand First leader Winston Peters has previously stated his opposition to introducing a CGT.
Since early February when the government announced the release date Robertson has maintained the government won't be making an announcement on its plans until April.
Speaking to a business breakfast audience at Eden Park on Tuesday he says the government has a lot of work to do. Robertson says the Tax Working Group's brief was to come up with a series of recommendations based on making the tax system fairer and more balanced.
"What they then did was they then went away and said 'here's the gaps that we've identified and here's a proposal to deal with that'," he says. "We're not bound to take up all of their recommendations. They say that themselves. What they came back and told us was that by and large the New Zealand tax system works well and we shouldn't forget that."
"But we now have the job to go through them to see what we think will add to fairness, and to be frank what is possible to gain consensus on in a coalition government."
Robertson says unlike people discussing more immediate forms of taxation like GST and PAYE, talking about a CGT is different.
"These kinds of capital gains regimes aren't immediate. They are about realisation, they are about what happens when an asset is realised or sold."
Robertson says it's clear to see from the working group's findings that it was looking at income no matter where it comes from.
"I imagine if we hadn't excluded the family home [from the brief] they would have included that as well."
He says New Zealand is one of only two countries in the OECD that doesn't have a capital gains tax.
Robertson says the government is aware of the concerns of small business owners about the impact a CGT could have on them and it will look at them as part of its work.
The Tax Working Group (TWG) recommends the Government extend the taxation of capital gains and reduce income tax.
The 11-member group, chaired by former Labour Finance Minister Michael Cullen, outlined a number of ways this could be done. The TWG suggested taxing gains and losses from all types of land and improvements, shares, intangible property and business assets.
But it said the "family home" and personal assets like cars, boats and other household durables should be excluded.
Recognising that broadly taxing more income from capital gains would raise about $8.3 billion of tax revenue over five years, it has put four packages on the table suggesting ways to offset this. These packages are broadly revenue-neutral and include income tax cuts but focus on different themes.
The introduction of a CGT is expected to hit residential property investors the hardest, followed by those with share investments.