Harmoney founder says $50 million securitisation programme with BNZ doesn't mean any changes for retail investors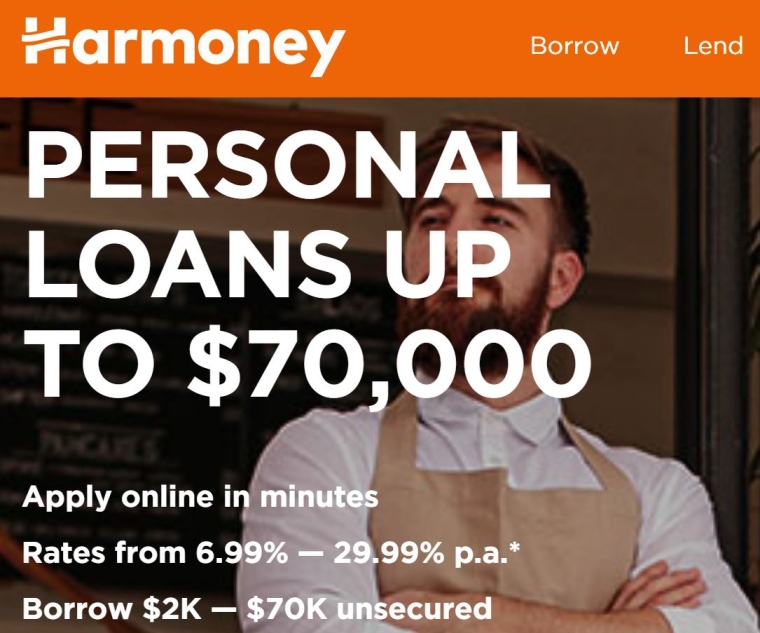 BNZ has got into bed with peer-to-peer (P2P) lender Harmoney via a $50 million securitisation programme.
Harmoney founder and co-CEO Neil Roberts told interest.co.nz that BNZ is the senior note subscriber in a securitisation facility adopted by the P2P lender. Securitisation is the conversion of an asset, such as a loan, into marketable securities, typically for the purpose of raising cash by selling them to other investors.
"We have BNZ buying senior notes. So if you think about a dollar into securitisation, they take the senior 70 cents, senior being that they are the first to get paid. And then there's a series of notes that sit below that. There's a mezzanine layer and that is taken by another Australasian entity [Roberts says it does not want to be named], and the final piece is called the junior note where Harmoney puts in an equity layer which is the first loss layer," Roberts said.
Retail investors, or lenders, who typically fund about a quarter of Harmoney's loans, won't be affected by the securitisation programme, said Roberts.
"For retail investors there is absolutely no change. All we have done is scale back some of the wholesale [or institutional] funding that has been going on and introduced our own securitisation programme," he said.
"We do operate under a [Financial Markets Authority] licence. That licence says we have to have a fair, transparent marketplace and the process is in place to make sure that is happening." 
Harmoney says the securitisation programme will reduce its costs and support investment in its technology development for the benefit of both borrowers and investors.
Roberts said Harmoney's plan was always to have wholesale funding contribute to a robust marketplace. Overseen by a trustee, Harmoney Warehouse Ltd was set up as a special purpose vehicle to issue the securitisation programme's notes. The idea is the securitisation notes are sold to debt market investors at some point, he added.
Harmoney launched in September 2014 with a five-year licence issued by the FMA under the Financial Markets Conduct Act in July that year. An FMA spokesman said the regulator undertook a "targeted consultation" on the removal of term limits for licences last year. The spokesman said the FMA is in the final stages of that consultation process and will unveil the outcome shortly.
Roberts said Harmoney's in talks with the FMA around renewal of its licence.
Confirmation of Harmoney's securitisation programme comes after Roberts confirmed last year the company had taken on the ability to lend its own money through its own platform.
The chart below shows Harmoney's funding mix.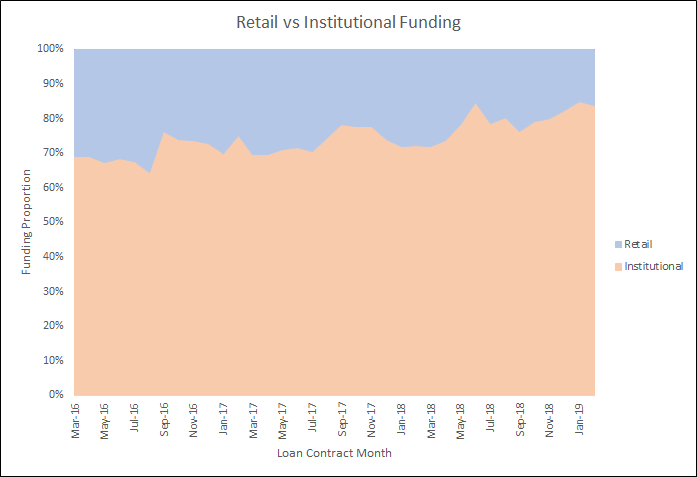 *This article was first published in our email for paying subscribers early on Thursday morning. See here for more details and how to subscribe.