There is probably no need for a scheme such as KiwiBuild outside of Auckland, Greg Ninness argues, adding KiwiBuild may yet have its day albeit not in its existing form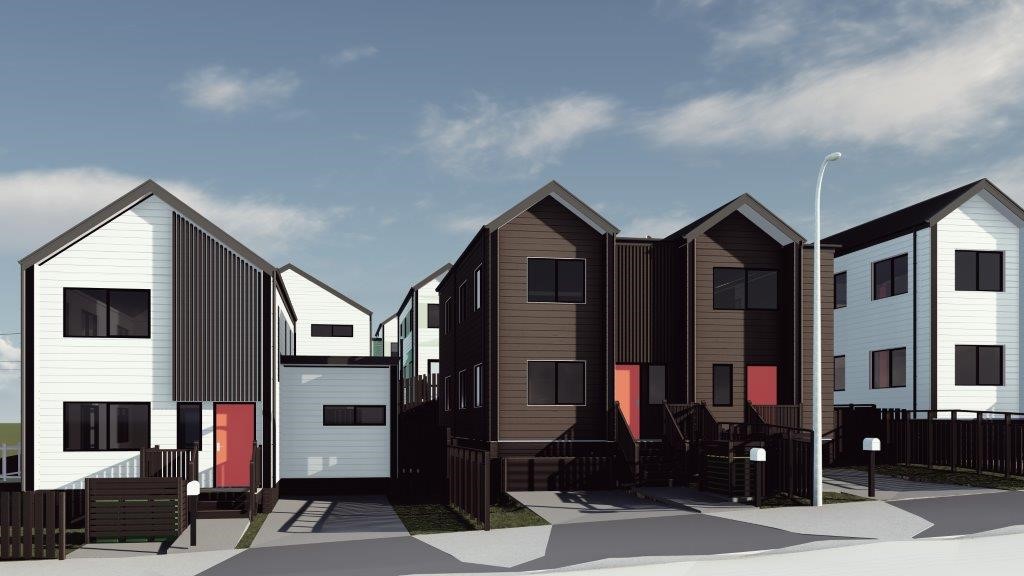 By Greg Ninness
KiwiBuild has been copping some major flak recently, particularly from Parliament's opposition benches, with calls for it to be scrapped.
However a closer look at what the scheme is providing suggests that while it may have problems, it probably needs to be tweaked rather than scrapped.
The table below lists all of the locations where KiwiBuild homes are available throughout the country, according to the KiwiBuild website, and compares their prices to the Real Estate Institute of New Zealand's lower quartile selling price for the same district. Where the KiwiBuild price is higher than the lower quartile price, it is highlighted in red.
What is immediately obvious is that most of the KiwiBuild homes located outside of Auckland have asking prices that are well above the REINZ's lower quartile selling price for the same district, while in Auckland, Tauranga and Wanaka, the reverse is true.
The lower quartile price is the price point that 25% of property sales are below and 75% are above, representing the most affordable end of the residential property market. It is the part of the market that is usually of most interest to first home buyers.
So it's concerning that the prices for the KiwiBuild homes being offered in Whangarei and most of those in Canterbury, are substantially higher than the lower quartile prices for those districts, pushing them more into the middle price range rather than the affordable end of those markets where typical first home buyers are more likely to be looking. That suggests that the open market may already be providing typical first home buyers more affordable options than the KiwiBuild homes in Whangarei and Canterbury.
However in Auckland and Tauranga it's a different story, with almost all of the KiwiBuild homes on offer being priced below the lower quartile price of their respective districts. And the two exceptions that are above the lower quartile aren't higher by much. That means the KiwiBuild homes in Auckland and Tauranga are much more likely to be of interest to typical first home buyers on limited budgets than the KiwiBuild homes elsewhere in the country.
While house prices have increased significantly throughout the country over the last few years, there is little to suggest that typical first home buyers on average wages have been pushed out of the market anywhere but in Auckland and Queenstown.
Interest.co.nz's Home Loan Affordability Reports, which compare the mortgage payments on lower quartile-priced homes throughout the country with the median after tax wages of couples aged 25-29, show that as long as both are working full time, they should not struggle to meet the mortgage payments on a lower quartile-priced home anywhere except Auckland and Queenstown.
And even in Auckland, falling interest rates mean typical first home buyers there should be able to afford the mortgage payments on lower quartile-priced homes in many parts of the city.
So there may not be any need for KiwiBuild in centres outside of Auckland and Queenstown anyway, even if the scheme was able to deliver homes well below the lower quartile prices in other areas. Thus an obvious tweak to KiwiBuild would be to discontinue the scheme outside of Auckland.
But it could still be useful in Auckland.
Although the number of homes it has delivered in Auckland has barely scratched the surface of demand for affordable housing in the region, KiwiBuild probably won't come into its own until the Government gets Kainga Ora, its new urban development authority, up and running.
The new agency will be overseeing some major residential development projects and will also be overseeing efforts to crank up prefabricated construction methods, which has the potential to significantly lower building costs.
That could see substantial numbers of more affordable homes coming to market over the next few years and if and when that does happen, it could be useful to have a scheme like KiwiBuild in place to ensure the most affordable homes go to first home buyers.
But what about Queenstown? Unfortunately Queenstown's housing market is unique in this country. The nature of the town's economy, it's attractiveness to wealthy property buyers and geographical constraints mean its housing market will probably always be one of the country's most expensive. And building cheaper KiwiBuild homes in Wanaka may not be a viable the solution for aspiring first home buyers working in Queenstown.
Queenstown may require a more creative solution, such as central and local government working together with employers in Queenstown to provide more hostel type accommodation for seasonal and low paid workers in its tourism industries. And such a scheme may need to be expanded to provide subsidised rental houses for permanent workers in sectors such as health, education and law enforcement that provide essential services but may not be highly paid.
So KiwiBuild may yet have its day, but probably not in its existing form.
The comment stream on this story is now closed.
Prices of KiwiBuild Homes Compared to REINZ Lower Quartile Selling Prices

Location

Number of Bedrooms

Price range $

REINZ lower quartile price for district  $ (May)

Whangarei

2,3

460,000 - 500,000

408,500 (Whangarei)

 

 

 

 

Auckland:

 

 

 

Mt Albert

1

480,000 - 500,000

730,000 (Auckland central)

Mt Albert

Studio

435,000 - 480,000

730,000 (Auckland central)

Pukekohe

3

575,000 -

600,000

575,000 (Franklin)

Papakura

2

529,000 -

570,000

550,000 (Papakura)

Onehunga

Studio

380,000 - 385,000

730,000 (Auckland central)

Otahuhu

2

580,000 - 600,000

640,000 (Manukau)

Panmure

1,2

435,000 - 600,000

640,000 (Manukau)

Huapai

2

600,000

725,000 (Rodney)

 

 

 

 

Tauranga

2,3

485,000 - 500,000

565,000 (Tauranga)

 

 

 

 

Canterbury:

 

 

 

Rangiora

2,3

470,000 - 480,000

375,000 (Waimakariri)

Woodend

3

465,000 - 479,000

375,000 (Waimakariri)

Kaiapoi

2

360,000 -

430,000

375,000 (Waimakariri)

Rolleston

3

459,000

490,000 (Selwyn)

Prestons

2

459,000 - 499,000

367,000 (Christchurch)

Halswell

2

419,000

367,000 (Christchurch)

Somerfield

2

470,000

367,000 (Christchurch)

 

 

 

 

Wanaka

2,3

565,000 - 635,000

790,000 (Queenstown-Lakes)